Trump's Syria decision leaves Kurdish allies in the lurch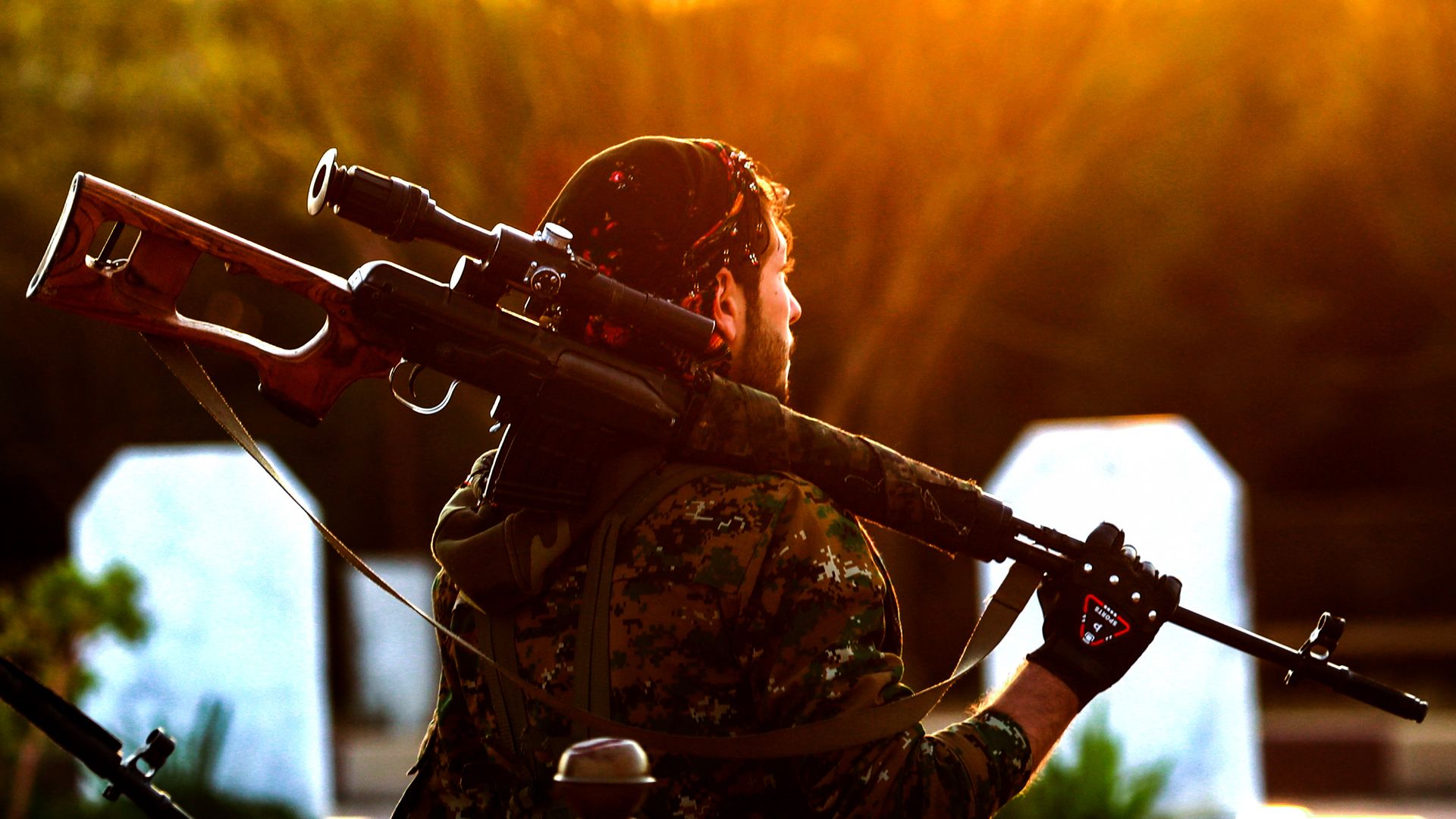 The problem with President Trump's decision to withdraw U.S. troops from Syria lies not so much with the decision itself as with the hasty manner in which it was made.
Why it matters: Trump first shared the news in a phone call with President Erdogan, leaving the State Department stunned, the Pentagon unprepared and the U.S.' Kurdish allies in Syria alarmed and betrayed. By failing to prepare the ground, Trump risks weakening the Kurds' hand, exposing them to attack, and reviving ISIS.
The administration had justified the U.S. presence in Syria with three objectives:
To roll back Iranian influence: From the outset, this aim was unattainable: Iran is deeply entrenched in Syria, and the suggestion that a few thousand U.S. troops could dislodge it was always derisory.
To fully defeat ISIS: This is a more achievable goal, though it arguably need not require U.S. troops on the ground, and an open-ended U.S. presence was neither wise nor sustainable. However, ISIS is adept at exploiting disorder, and if the U.S. withdrawal leads to a military free-for-all in the northeast (involving Kurdish, Syrian and Turkish forces), it could use the ensuing chaos to stage a comeback.
Protect Syrian Kurds from Ankara and Damascus: This is the most practically and morally important objective. Kurdish forces had fought ISIS at Washington's behest and were relying on the U.S. presence to deter a potential Turkish or Syrian regime offensive. Indeed, Washington had discouraged them from reaching a deal with Damascus aimed at ensuring their protection, claiming there was no need.
Now, Kurdish forces will have to rush to negotiate an agreement with the regime from a far weaker bargaining position. Should the U.S. depart in the absence of a Kurdish understanding with either Damascus or Ankara, the Kurds could face an assault by one or both.
What's next: If Trump does not once more reverse course, his and his administration's priority should be to pressure Turkey not to attack, and to provide the Kurds with the necessary space and time to reach a deal with Damascus that restores Syrian sovereignty over the northeast, places Syrian forces at the Turkish border, and grants Kurds protection and a degree of self-rule.
Robert Malley is president and CEO of the International Crisis Group.
Go deeper