Juul confirms $12.8 billion investment from tobacco giant Altria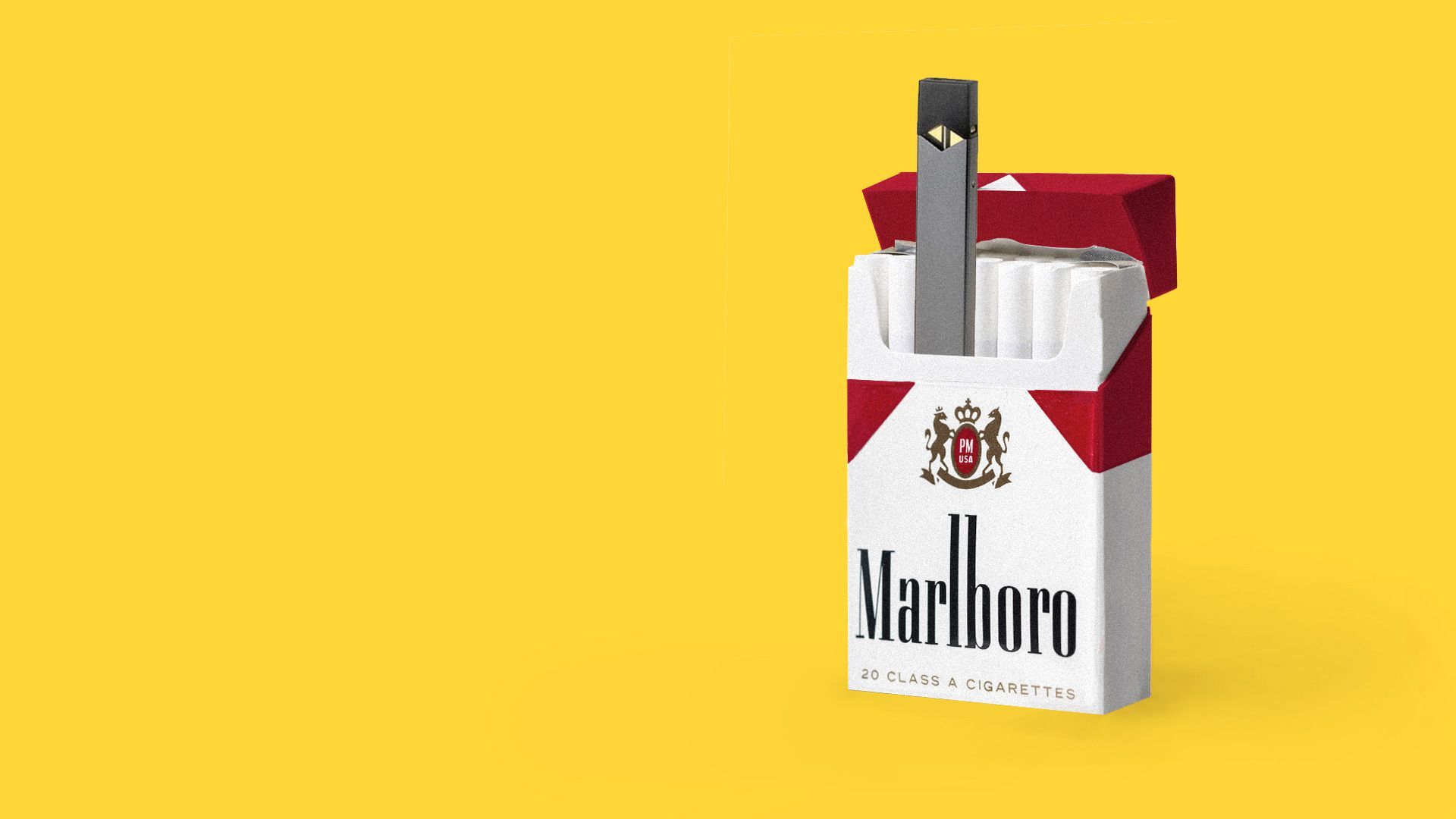 Tobacco giant Altria has invested $12.8 billion for a 35% stake in Juul, the popular e-cigarette company, the companies confirmed on Thursday after weeks of rumors.
Why it matters: The investment is sure to further raise questions about Juul's claims that it wants to replace cigarettes with a less harmful alternative.
As part of the deal, Juul says in a press release that Altria has agreed to the following stipulations:
"Altria will provide JUUL access to its premier innovative tobacco products retail shelf space, allowing JUUL's tobacco and menthol-based products to appear alongside combustible cigarettes. JUUL's flavored products will continue to only be available at JUUL.com."
"Altria will enable JUUL to reach adult smokers with direct communications through cigarette pack inserts and mailings to adult smokers via Altria companies' databases."
"Altria will apply its logistics and distribution experience to help JUUL expand its reach and efficiency, and JUUL will have the option to be supported by Altria's sales organization, which covers more than 230,000 retail locations."
Go deeper ... Exclusive: Juul employees upset over possible Altria deal
Go deeper