"Sad day": Republicans react to Mattis quitting Trump administration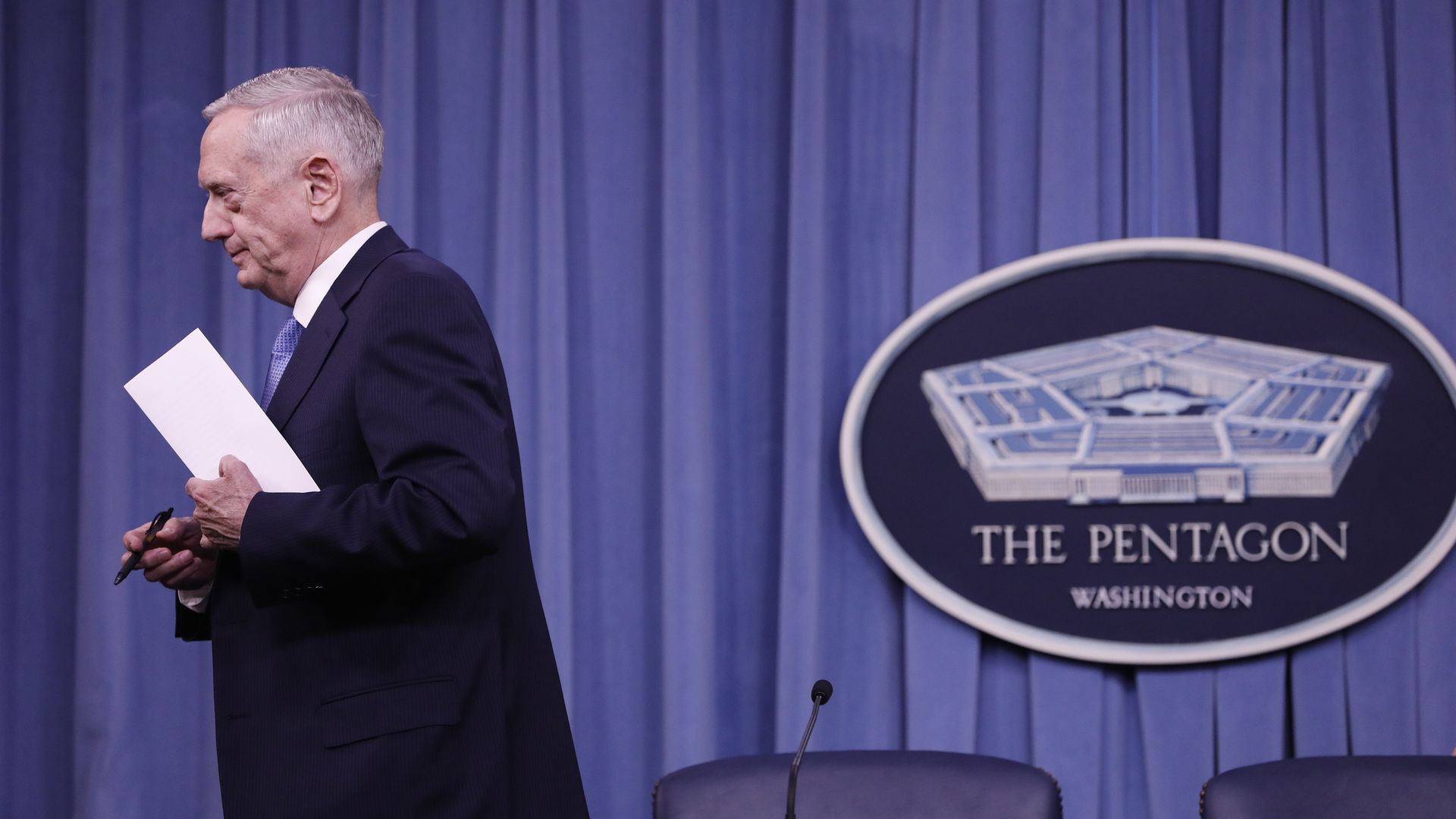 Just on the heels of President Trump's announcement that he would be pulling troops out of Syria, Defense Secretary James Mattis announced his resignation from the Trump administration, effective at the end of February.
Why it matters: Though Trump described Mattis' departure as a retirement, Mattis painted a picture of dissenting opinion in his resignation letter, saying he was "not aligned" with the president on key decisions. Key Republican officials are reacting to the news with reverence for Mattis and hope for the future.
What they're saying
Sen. Ben Sasse (R-Neb.): "This is a sad day. General Mattis was giving advice POTUS needs to hear. Mattis rightly believes that Russia [and] China are adversaries, and that we are at war with jihadists across the globe who plot to kill Americans. Isolationism is a weak strategy that will harm Americans."
Rep. Mike Rogers (R-Mich.) "Secretary Mattis served his country with honor. His resignation is a loss to our country's leadership."
Go deeper: Read Mattis' resignation letter
Go deeper