Democrats to host 12 presidential primary debates starting June 2019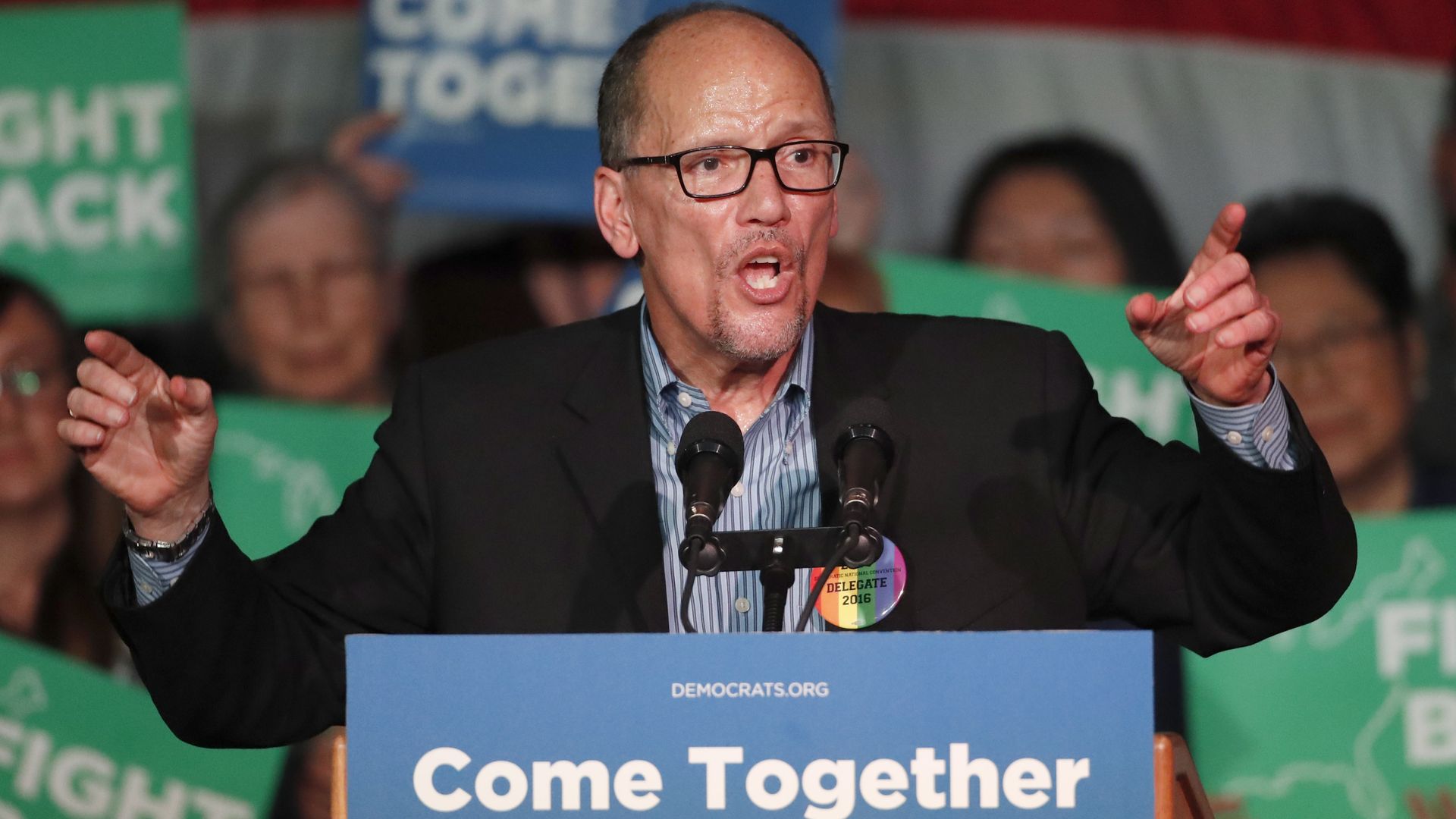 Democratic Party Chairman Tom Perez said the party will host at least 12 primary debate nights for candidates leading up to the 2020 election starting in June 2019, with some of the debates being split over back-to-back nights, The Daily Beast reports.
Details: The Democratic candidate pool for the presidential election is expected to be historically large in 2020, and Perez promised these rules will give all candidates a fair shot for voters' attention. There will be six debates held in 2019 and six in 2020, with early voting states such as Iowa, New Hampshire, Nevada and South Carolina not hosting until 2020.
Go deeper