The fall of the Trump Foundation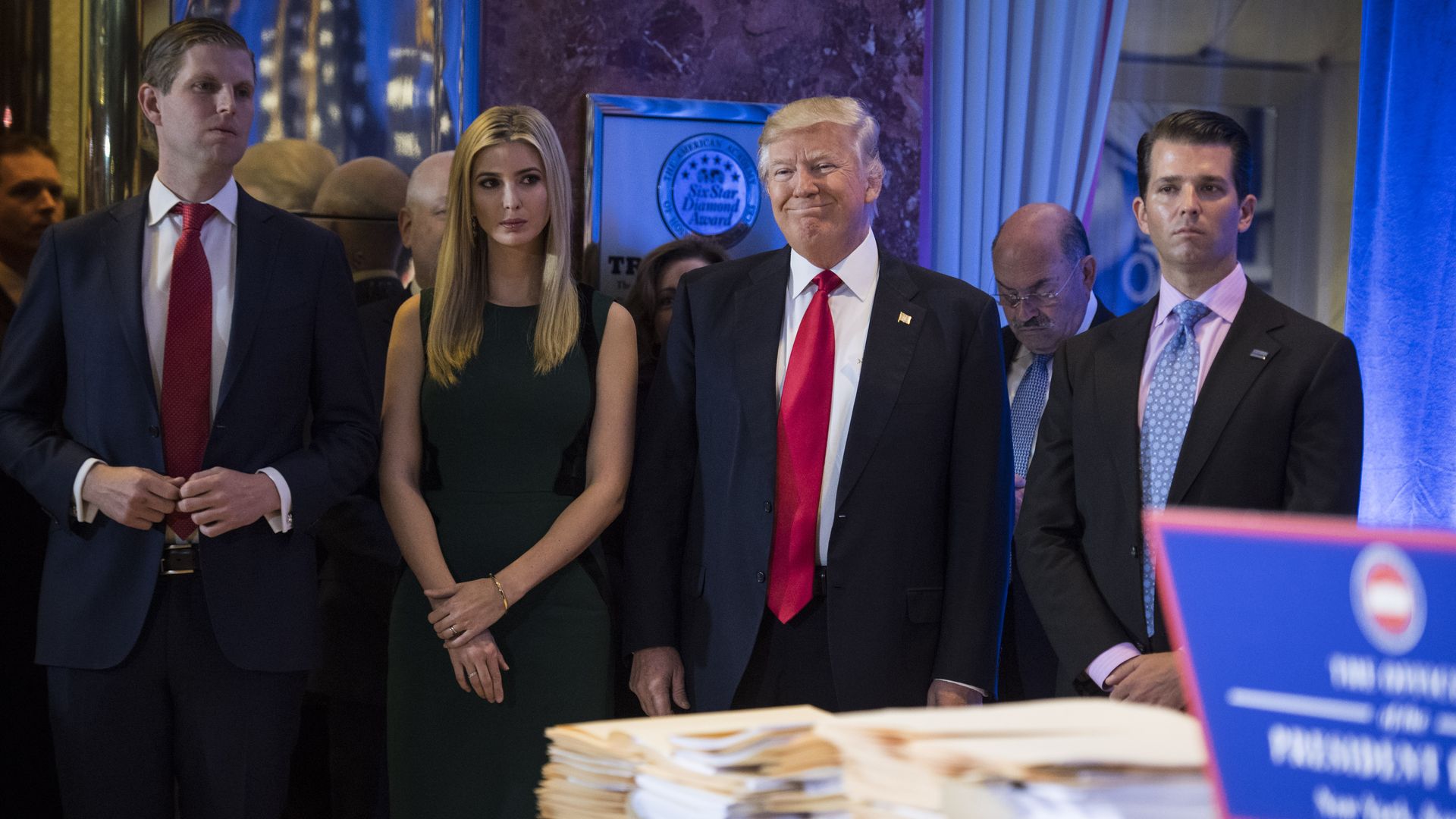 In a series of Wednesday morning tweets, President Trump blasted a lawsuit from New York Attorney General Barbara Underwood that led to the Trump Foundation's dissolution as a personal attack instead of a credible legal challenge, calling it "a total double standard of 'justice.'"
The big picture: Media reports have alleged that Trump used funds from the now-shuttered foundation to pay for hundreds of thousands of dollars in legal costs among other extravagant personal expenditures. Trump has continuously denied the allegations since they first arose in late 2016, claiming "100% of money goes to wonderful charities."
How it happened: The Washington Post's David Fahrenthold first reported in September 2016 that Trump had spent $20,000 of the foundation's money to purchase a portrait of himself at a Mar-a-Lago auction.
That led to Tuesday's decision that saw the foundation agree to dissolve in compliance with Underwood's lawsuit. The foundation's remaining $1.75 million will be distributed to other charities approved by Underwood's office and a state judge.
What to watch: Underwood's office has said it will continue to pursue its lawsuit, which ultimately seeks $2.8 million in restitution and bans for Trump and his adult children, who also served on the foundation's board, from serving on other New York non-profit boards.
Go deeper: The 17 know Trump-related investigations
Go deeper