Los Angeles teachers are on the brink of striking over wages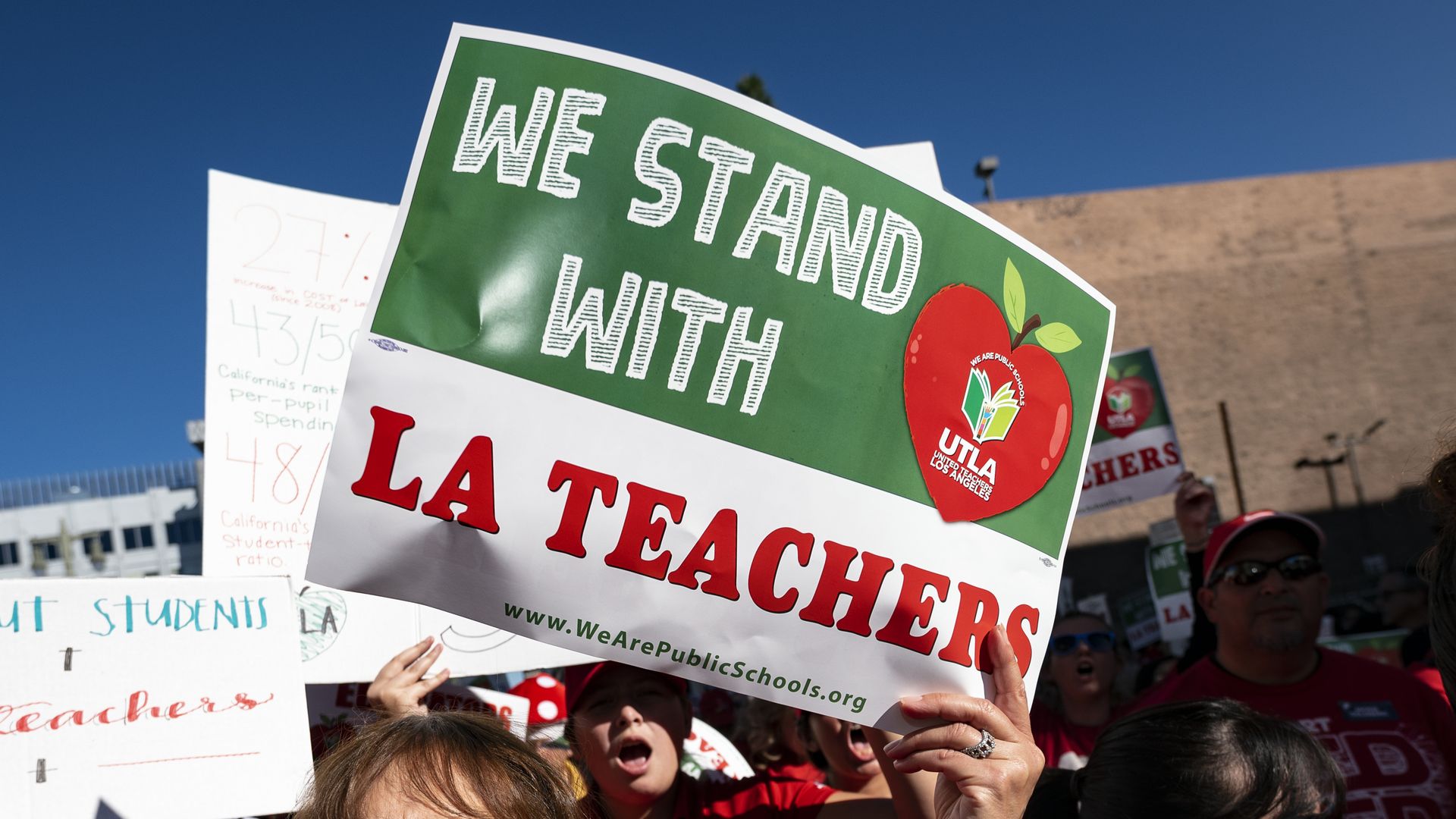 A union representing 31,000 teachers and school staff plans to strike on Jan. 10 following months of stalled negotiations, the Los Angeles Times reports.
The state of play: United Teachers Los Angeles and the Los Angeles Unified School District have agreed on an initial salary number, but they can't agree on a raise structure. The union wants a 6.5% raise retroactive to July 1, 2016, but the school district is only offering a 3% raise retroactive to July 1, 2017. A statement by the union's leader on Wednesday suggests it's very unlikely there will be a resolution in time for the deadline.
Go deeper