3 female GOP legislators in Kansas switched parties this month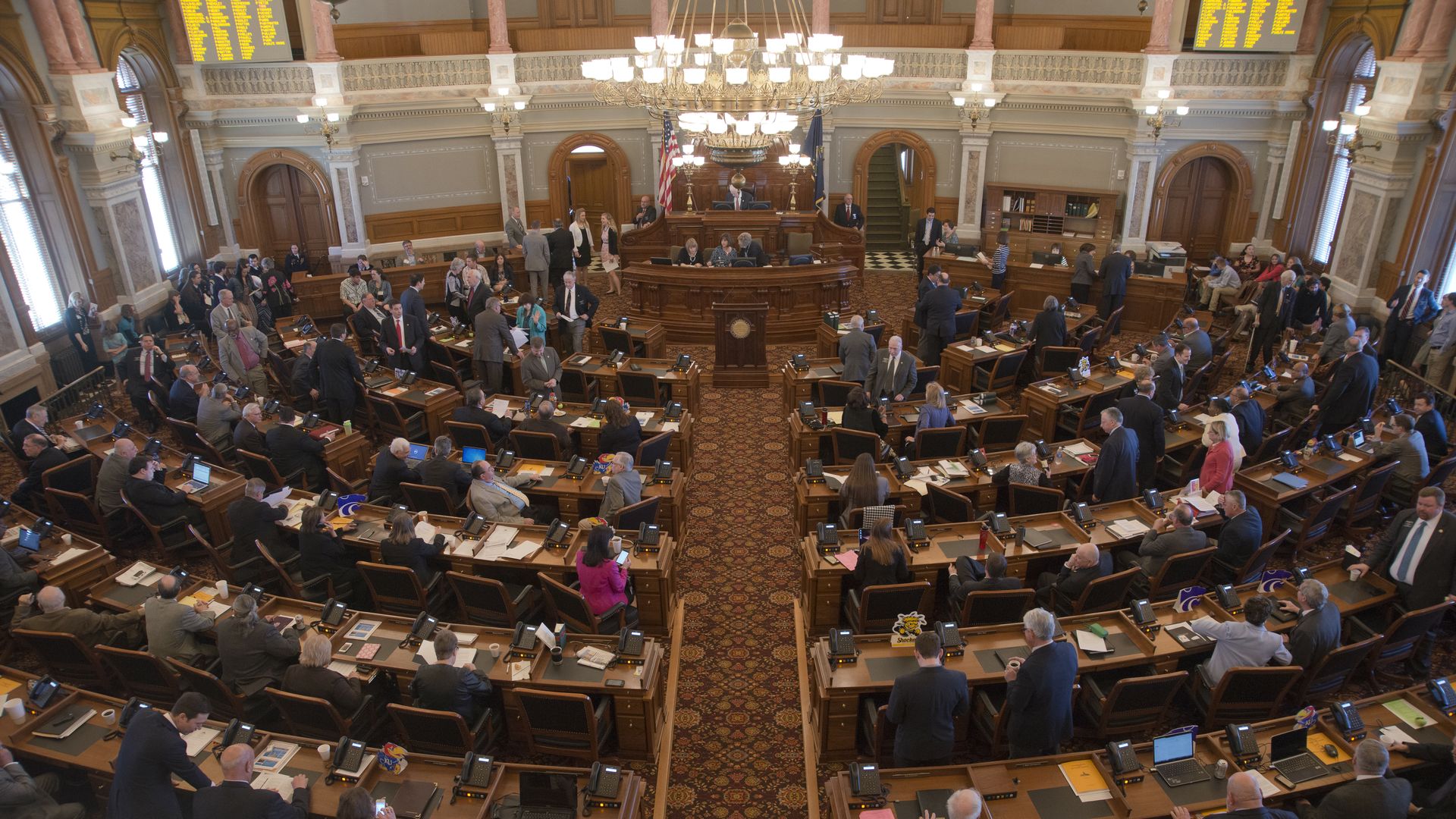 Three female Republican lawmakers in Kansas have announced they're joining the Democratic Party this month, the Wichita Eagle reports.
Why it matters: State Sens. Dinah Sykes and Barbara Bollier, as well as state Rep. Stephanie Clayton have all decided to switch parties for the same reason — they say the Republican party in Kansas has become too conservative.
What they're saying:
Clayton cited the party's decision to "scrap the bipartisan education plan" crafted over the last two years as her reason for switching parties.
Sykes called herself a moderate, and said her district shares her views: "I see the Republican party focusing on issues and approaches that divide our country."
Bollier highlighted the party's stance on LGBTQ issues as her reason for leaving, saying her moral compass won't let her "be complicit."
The bottom line: Though this is happening on a local level, it highlights the GOP's shortage of women, which could create issues for the party ahead of 2020.
Go deeper