Jeff Flake's protection bill for Mueller investigation blocked a 3rd time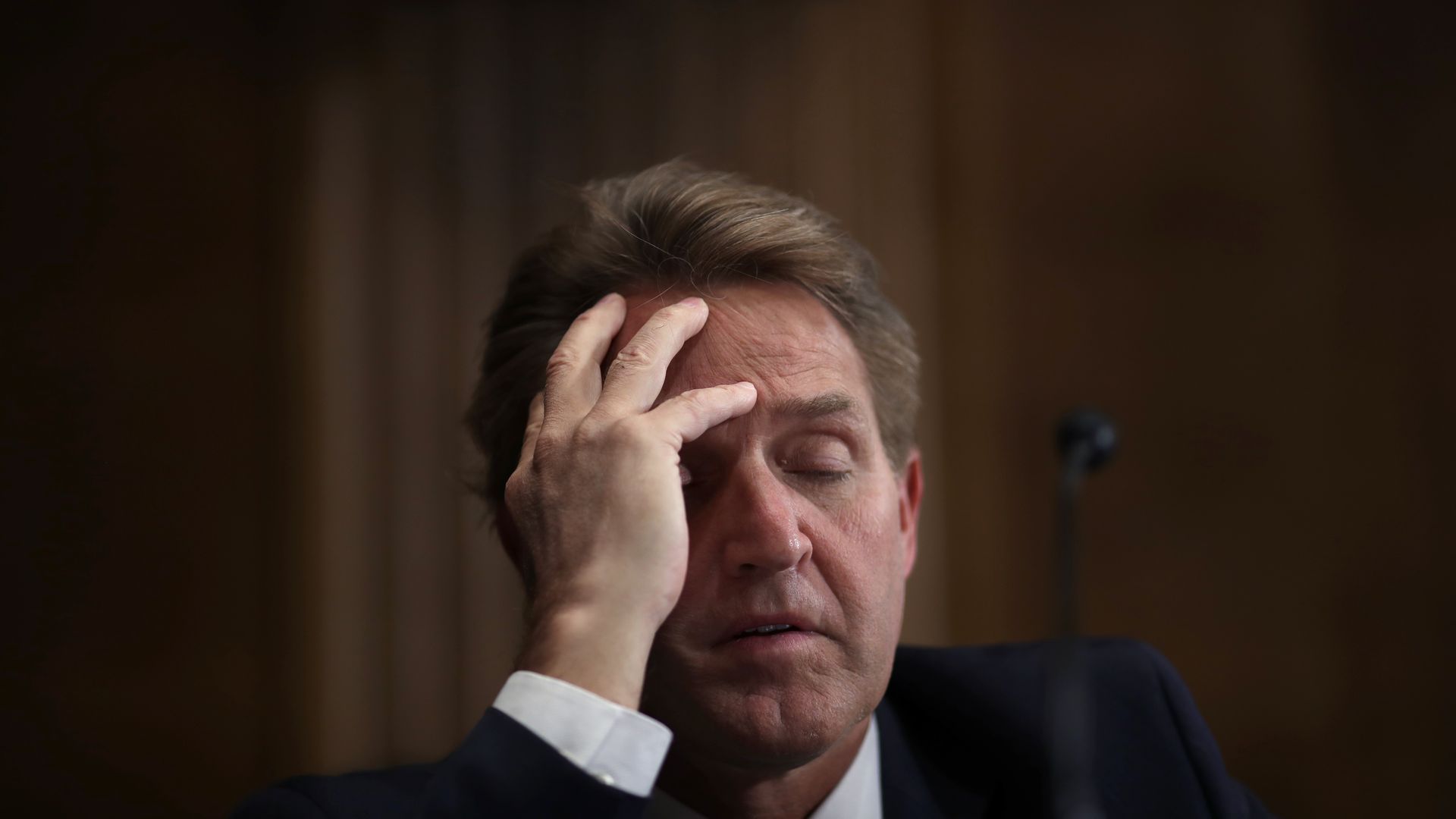 Senate Majority Leader Mitch McConnell once again blocked a bill proposed by Sen. Jeff Flake (R-Ariz.) that would protect special counsel Robert Mueller from being fired by President Trump, the Washington Examiner reports.
Why it matters: Flake has been pushing for weeks to get the bill passed, vowing to vote no on any judicial nominees Trump pushes forward until the bill is voted on. He was rejected twice in November. McConnell maintains that the president has given no indication that the investigation won't be completed.
Go deeper