FedEx CEO sounds alarm on global economic slowdown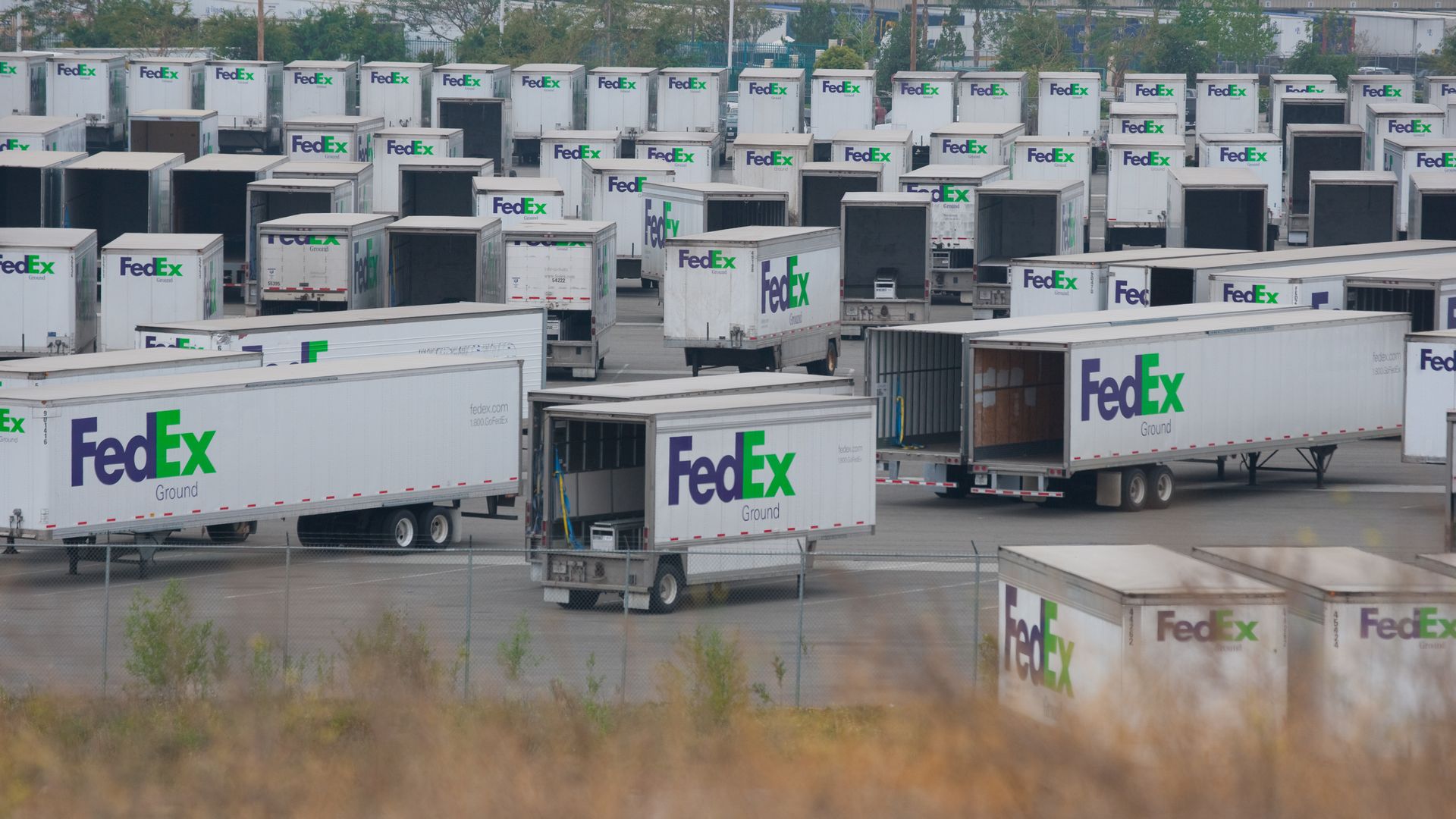 FedEx CEO Fred Smith signaled darker times ahead for the transportation industry during an earnings call on Tuesday, citing negative economic impact stemming from President Trump's trade war, Brexit and other global issues caused by "bad political choices."
Why it matters: FedEx, along with the rest of the transports sector, is considered a good gauge of economic health.
"Most of the issues that we are dealing with today are induced by bad political choices. Making a bad decision about a new tax, creating tremendously difficult situation with Brexit, the immigration crisis in Germany, the mercantilism and state owned enterprise initiatives in China, the tariffs that the United States put in unilateral. So you just go down the list and they are all things that have created macroeconomic slowdown. The good news is with a change in policy, they could turn it around pretty quick too."
— FedEx CEO Fred Smith on Tuesday's earnings call
The backdrop: Smith's bleak comments about the global economy came alongside FedEx's disappointing earnings report, in which the company sharply cut its profit expectations for next year.
Go deeper