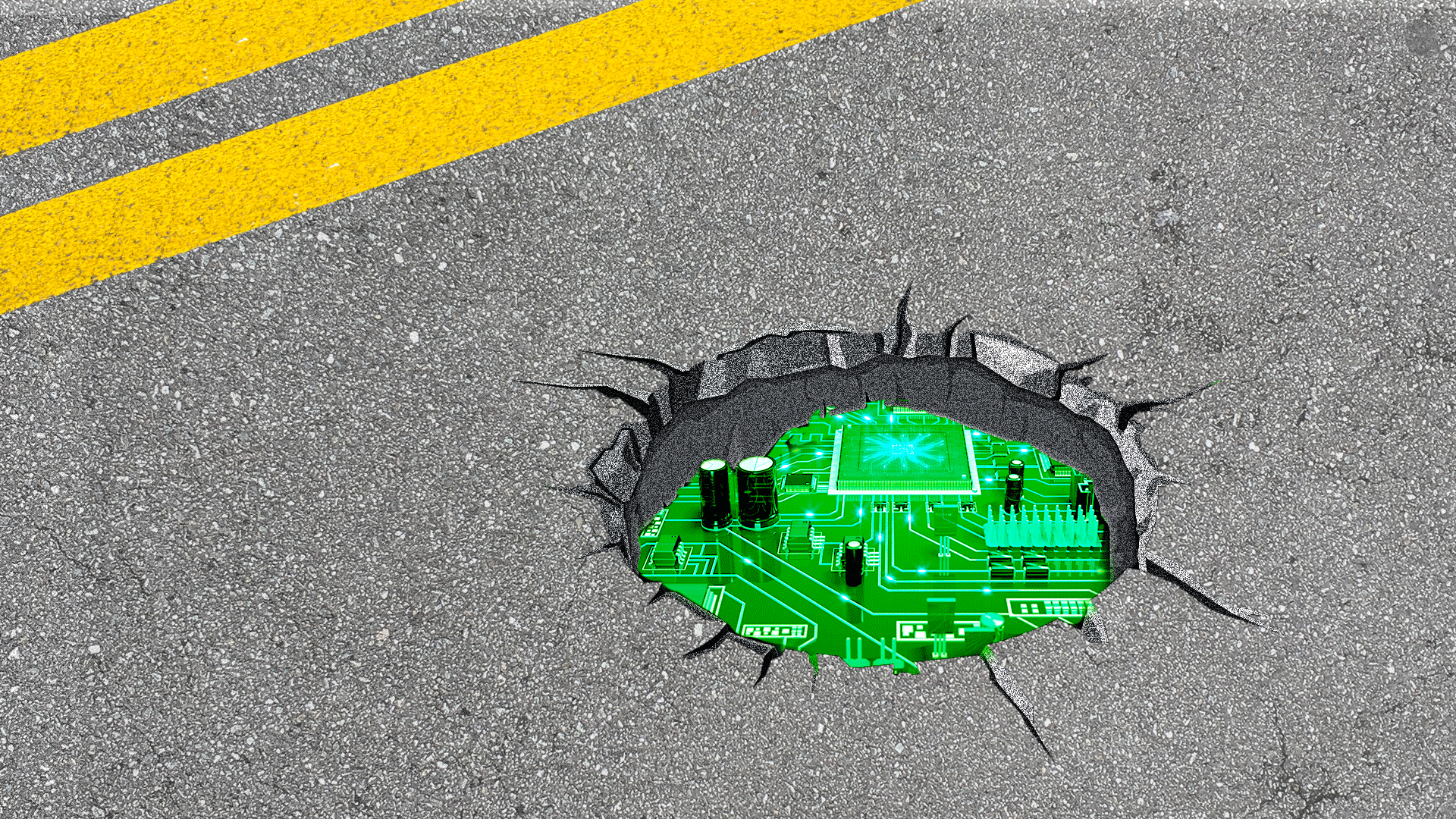 The poor state of infrastructure poses serious safety threats to drivers today and may delay the safe deployment of AVs. One-third of the 33,000 U.S. annual traffic-related deaths involve poor road conditions, with potholes alone causing $3 billion in vehicle damage per year.
The big picture: AV developers have focused on improving how their cars respond to pedestrians, bicyclists and other cars on the road, but they must also address the challenges presented by infrastructure. Using AI and advanced image stabilization, AV companies are building better tools to map and assess road conditions.
Where it stands: Companies and academic labs are working on technology for AVs to anticipate hazards on the road. If shared with city and state offices, the information these AI-powered tools generate can also be used to guide infrastructure repairs and investments.
RoadBotics, a company spun off from Carnegie Mellon University, combines AI and machine learning with machine vision adapted from smartphones to identify road infrastructure issues in real time. Detroit announced this month that it will use RoadBotics AI to assess its 2,600-mile road network.
Carnegie Mellon University has created LiveMap, which uses edge computing to analyze a video feed of the road and can detect and report on conditions.
Cornell University researchers used data from sensors and accelerometers combined with machine learning algorithms to detect and assess potentially damaging road conditions, including potholes.
TotalPave, a startup based in New Brunswick, Canada, has developed a Pavement Condition Index calculator that collects road conditions data in a mobile app.
What to watch: As digital infrastructure moves to 5G and computing power increases, machine learning will be more widely implemented on the road. But until then, municipalities can use these new technologies to make the roads safer for current traffic and future AV deployment.
Karen Lightman is executive director of Metro21: Smart Cities Institute at Carnegie Mellon University.
Go deeper