Affordable Care Act enrollment falls 4%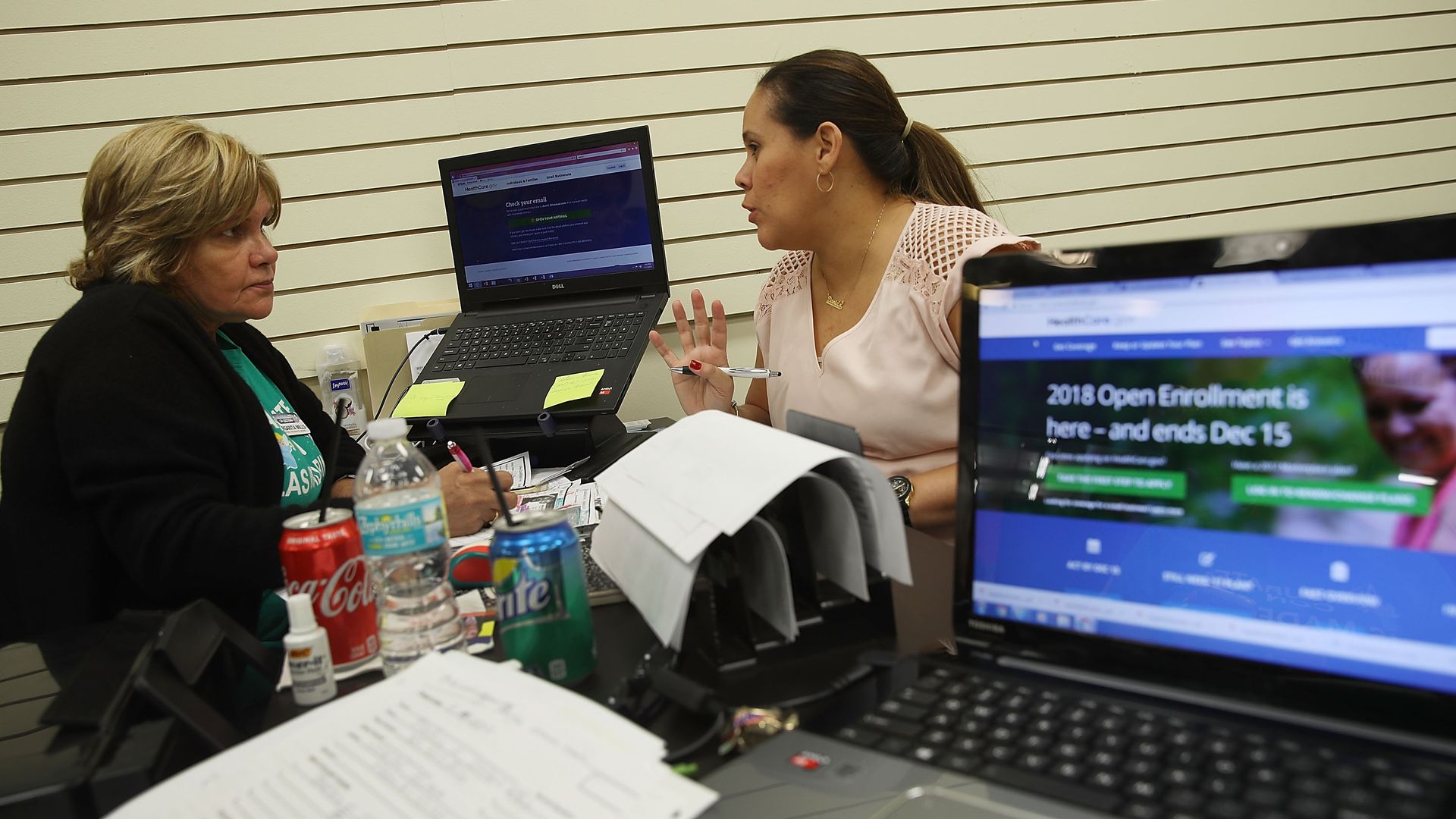 The Affordable Care Act's open enrollment period for 2019 is over, and almost 8.5 million people signed up for health insurance in the 39 states using the federal HealthCare.gov website — down about 4% from last year's open enrollment.
The big picture: Expensive premiums, low unemployment, people shifting into Medicaid and some Trump administration moves all contributed to the lower enrollment figure. However, other states still need to report their ACA signups, and it'll be just as important to watch how many people in this market pay their first premium.
Go deeper