The U.S. is one of the world's deadliest countries for journalists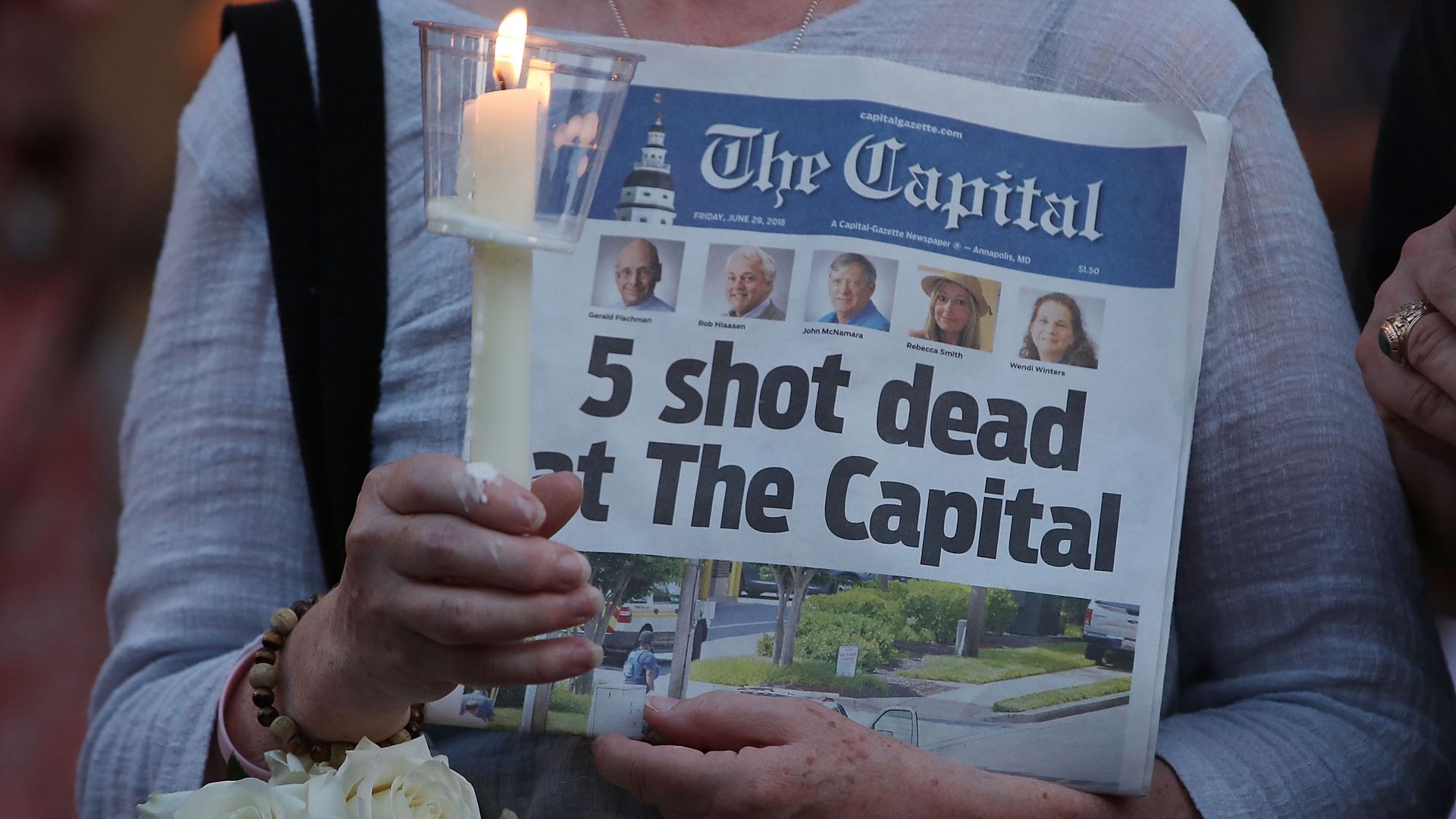 For the first time, the United States is one of the world's deadliest countries for journalists after six reporters were killed in the line of duty in 2018, according to Reporters Without Borders' annual report.
The big picture: The report states there is an "unprecedented" level of worldwide hostility against members of the media, highlighting that the number of journalists killed while doing their jobs spiked 8% to 80 in 2018. In addition, 348 journalists are currently in prison across the globe, and 60 are being held hostage.
Afghanistan was the world's deadliest country for journalists in 2018 with 15 killed, followed by Syria (11), Mexico, (nine), Yemen (eight), and the U.S. and India (six).
Four of the deaths in the U.S. occurred during the Capital Gazette shooting in Maryland — two others occurred while covering Subtropical Storm Alberto in North Carolina.
Some deaths of prominent journalists this year also had wide-ranging international impacts, which are highlighted in the report, including Saudia Arabia's Jamal Khashoggi and Slovakia's Jan Kuciak.
The bottom line from the report: "Amplified by social networks, which bear heavy responsibility in this regard, these expressions of hatred legitimize violence, thereby undermining journalism, and democracy itself, a bit more every day."
Go deeper: United States ranks 45th in press freedom
Go deeper