Mitch McConnell is confident there won't be a government shutdown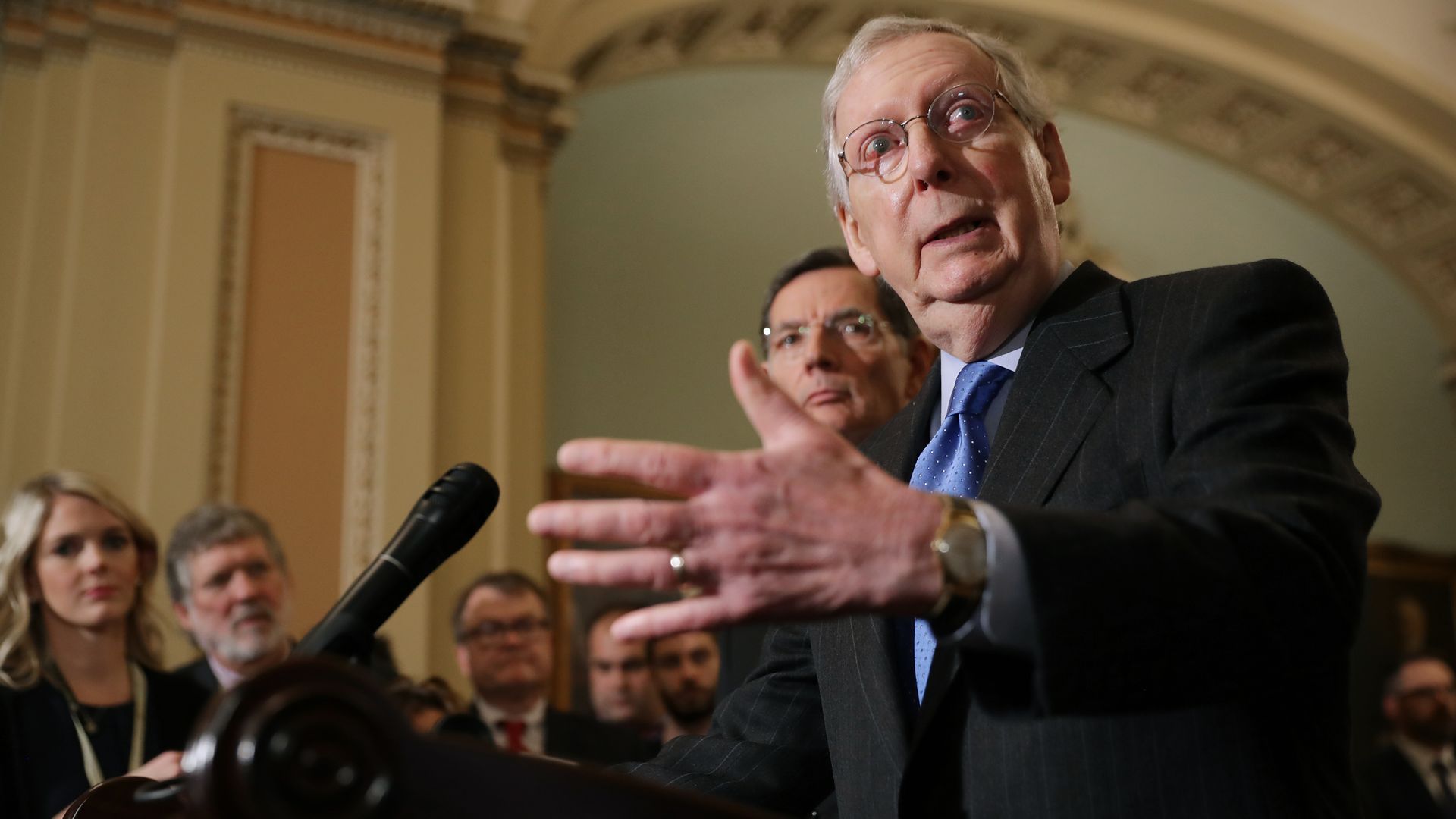 Senate Majority Leader Mitch McConnell told reporters Tuesday that a partial government shutdown is "not a good option" and that he's confident the government will stay open over Christmas.
Why it matters: McConnell said he's been "in consultation" with the White House about how to move forward, and that the administration is "extremely flexible" on the issue of funding for the border wall, which President Trump has said is necessary for him to pass any type of spending plan. Lawmakers have until Friday to reach a deal.
Go deeper: The White House asks federal agencies to contribute to border wall funding
Go deeper