The GOP's health problem: They like big chunks of the Affordable Care Act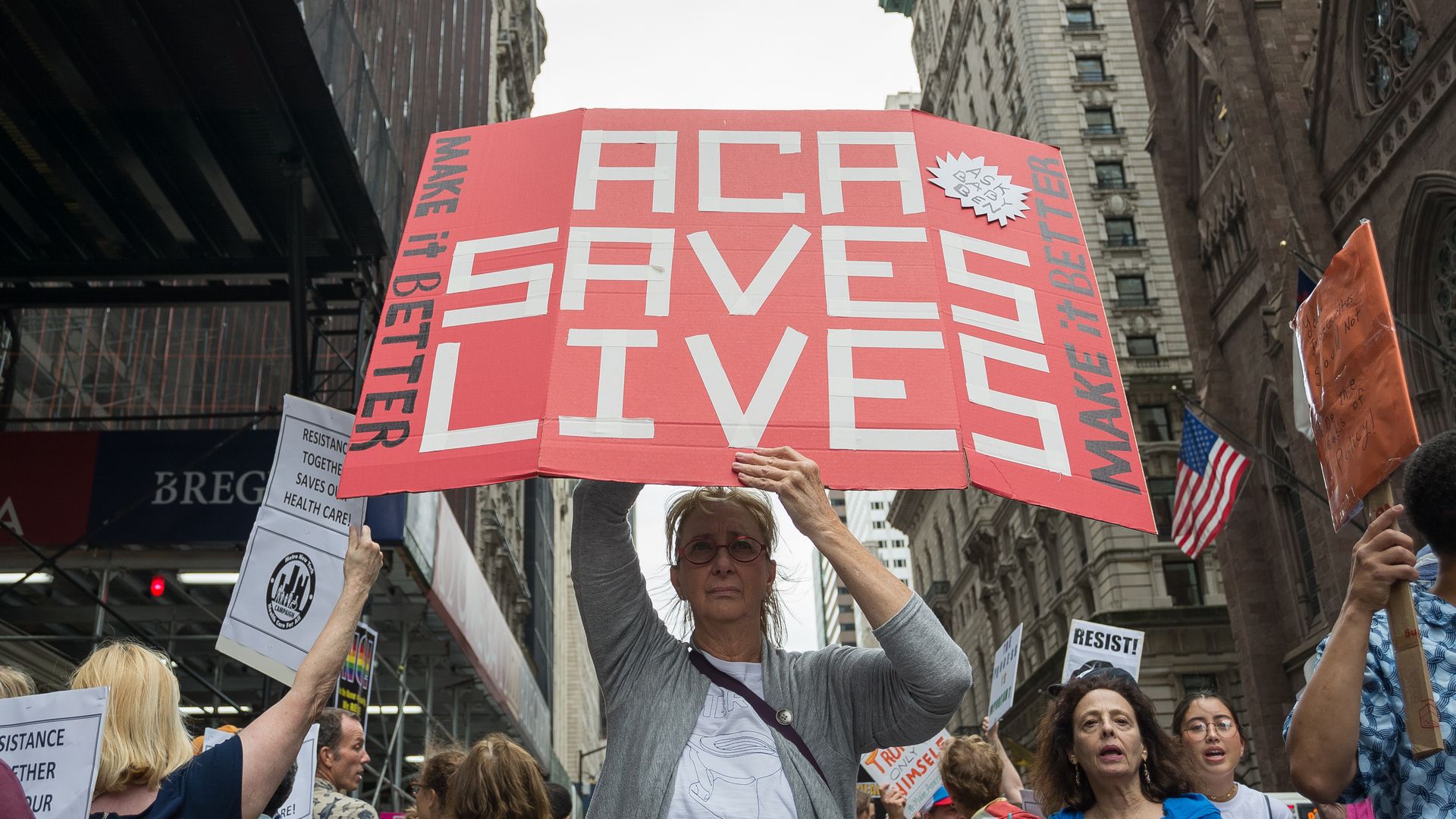 Now that a Texas judge has ruled that the entire Affordable Care Act is unconstitutional — all because of its individual mandate — Republicans may find themselves wishing for a different outcome.
The big picture: There is little hope of a deal with Democrats on health reform in a divided Congress if the decision is upheld. Democrats will now use the 2020 campaign to paint Republicans as threatening a host of popular provisions in the ACA. And here's the kicker: protections for pre-existing conditions, the provision that played such a big role in the midterms, is not even the most popular one.
Here are just some of the more popular provisions that would be eliminated — in order of their popularity, according to the Kaiser Family Foundation's November tracking poll:
Young adults can remain on their parents' health insurance policies until age 26: 82% of the public supports this, including 66% of Republicans.
Subsidies for lower and moderate income people: 81% support this, including 63% of Republicans.
Closing the "donut hole" so there's no gap in Medicare prescription drug coverage: 81% like this, as do 80% of Republicans.
Eliminating costs for many preventive services: 79% support this, as do 68% of Republicans.
Medicaid expansion: 77% like it, as do 55% of Republicans.
The list goes on, but notably, further down but still very popular: 65% of the public supports protecting people with pre-existing conditions, as do 70% of Democrats, 66% of independents and 58% of Republicans. The fact the pre-existing conditions does not top the list shows how popular all of the other provisions are.
The Republican attorneys general brought their lawsuit in a different political environment, when Republicans held the House, Senate and the White House. If that had continued, they could have had reason to hope that a ruling in their favor, if upheld by higher courts, could have helped them achieve their goal of repeal and replace legislation.
The bottom line: Their world has changed politically, with Democrats preparing to take control of the House next year, and Republicans may have been better off settling for the repeal of the mandate penalty that Congress already passed. The mandate was by far the least popular part of the law and gave them something to crow about. Now, they may have bought more than they bargained for.
Go deeper