Theresa May says Brexit vote coming next month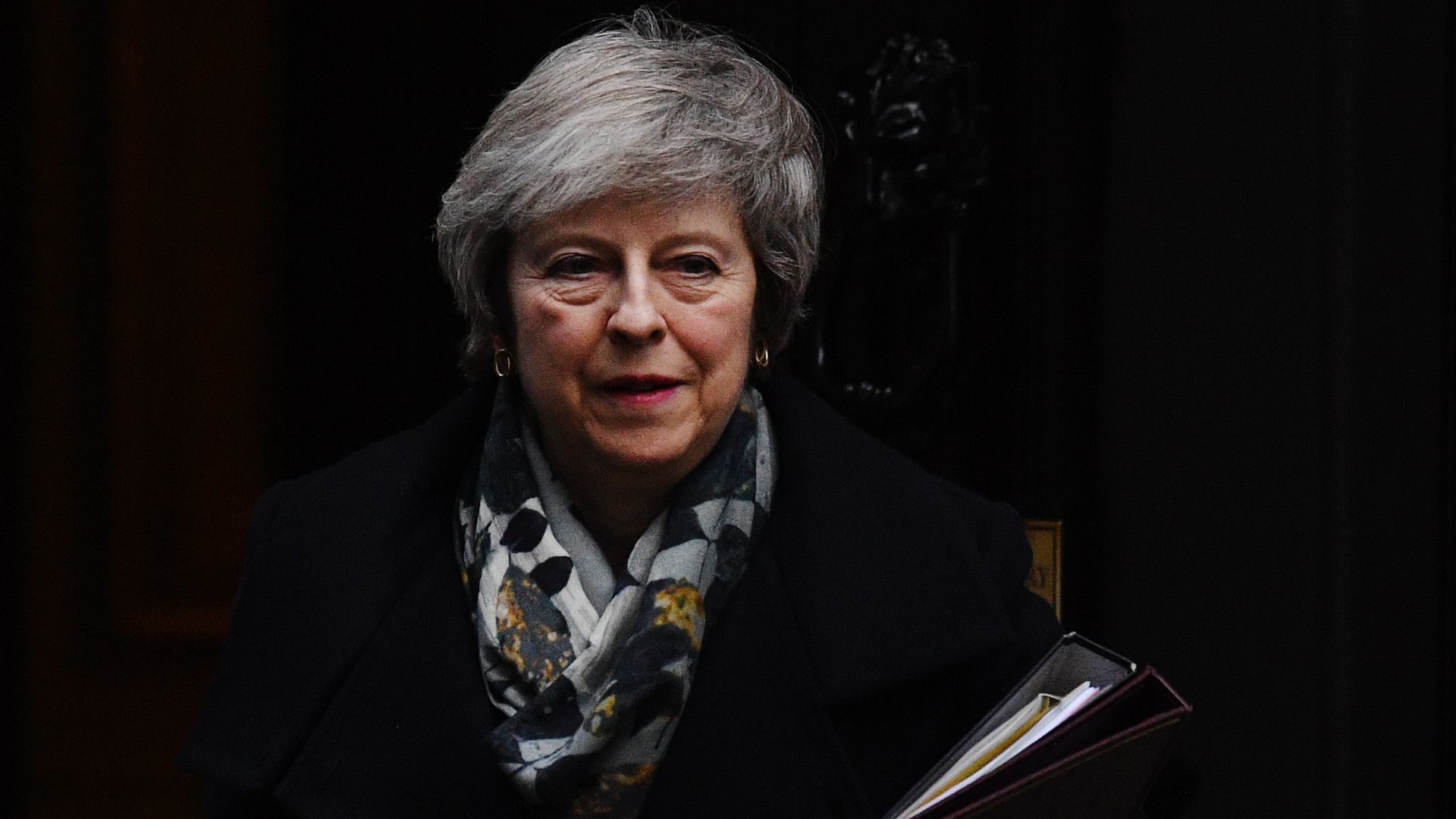 U.K. Prime Minister Theresa May says she will put her Brexit plan up for a vote in the House of Commons the week of Jan. 14.
Where things stand: Since May canceled a vote on the plan last week, admitting she had nowhere near the support she needed, she has been visiting European capitals in search of tweaks that will make the plan more palatable to Parliament. What she's really banking on is that, as Brexit Day approaches, members will be so fearful of a "no deal" exit that they'll hold their noses and vote for her plan. Right now, that seems unlikely.
Go deeper