The 17 known Trump-related investigations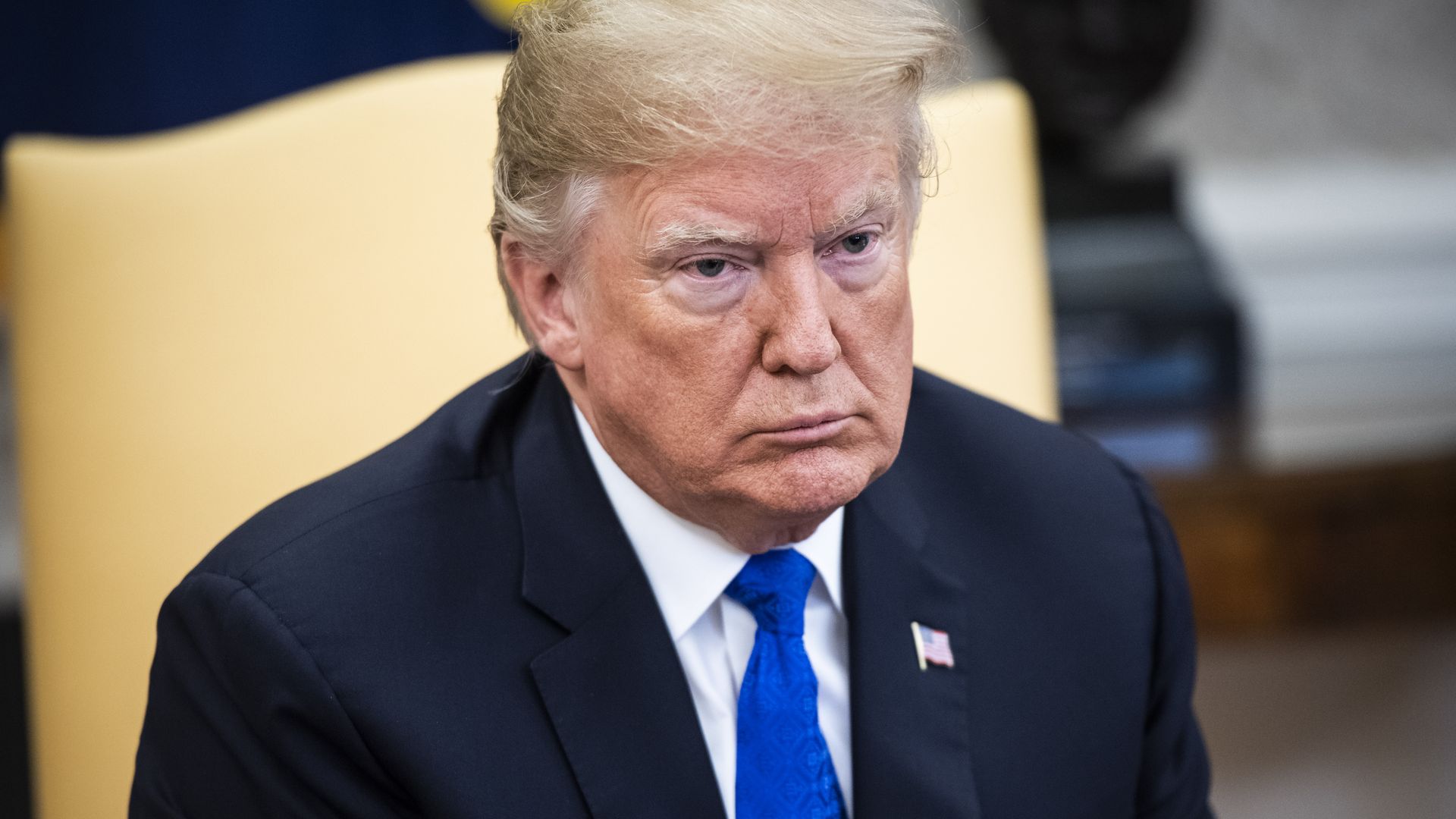 For WIRED, Garrett M. Graff compiled the full list of 17 known investigations targeting President Trump's world from various federal, state, and local prosecutors.
Be smart: The president should be worried after his Sunday tweet about "rats." There are known cooperators in almost every single one of these 17 open cases, from Michael Cohen to National Enquirer chief David Pecker to former Manafort aides Sam Patten and Rick Gates, Graff tells Axios readers.
Investigations by special counsel Robert Mueller:
Russian government's election attack (the Internet Research Agency and GRU indictments) 
WikiLeaks
Middle Eastern influence: Potentially the biggest unseen aspect of Mueller's investigation is his year-long pursuit of Middle Eastern influence targeting the Trump campaign.
Paul Manafort's activity
Trump Tower Moscow project
Other campaign and transition contacts with Russia
Obstruction of justice
Investigations by the U.S. Attorney for the Southern District of New York:
Campaign conspiracy and Trump Organization finances
Inauguration funding
Trump super PAC funding
Foreign lobbying
Investigations by the U.S. Attorney for the District of Columbia:
Investigations by the U.S. Attorney for the Eastern District of Virginia:
Elena Alekseevna Khusyaynova, the alleged chief accountant of the Internet Research Agency who was indicted separately earlier this fall, charged with activity that went above and beyond the 2016 campaign. Why she was prosecuted separately remains a mystery.
Turkish influence: Michael Flynn's plea agreement includes some details of the case, and he is cooperating with investigators.
Investigations by New York City, New York State and other state attorneys general:
Tax case: In the wake of an N.Y. Times investigation that found Trump had benefited from more than $400 million in tax schemes, city officials said they were investigating Trump's tax payments, as did the New York State Tax Department. 
The Trump Foundation
Emoluments lawsuit: The attorneys general for Maryland and D.C. sent out subpoenas earlier this month for Trump Organization and hotel financial records relating to their lawsuit that the president is in breach of the "Emoluments Clause" of the Constitution, which appears to prohibit the president from accepting payments from foreign powers while in office.
And there's a mystery investigation from an unknown office:
Redacted Case #2: A second, redacted Flynn investigation could be one of the other investigations mentioned here. It could also represent another as-yet-unknown unfolding criminal case or could be a counterintelligence investigation that will never become public. 
Go deeper