With isolationism on the rise, Colombia bets on welcoming the displaced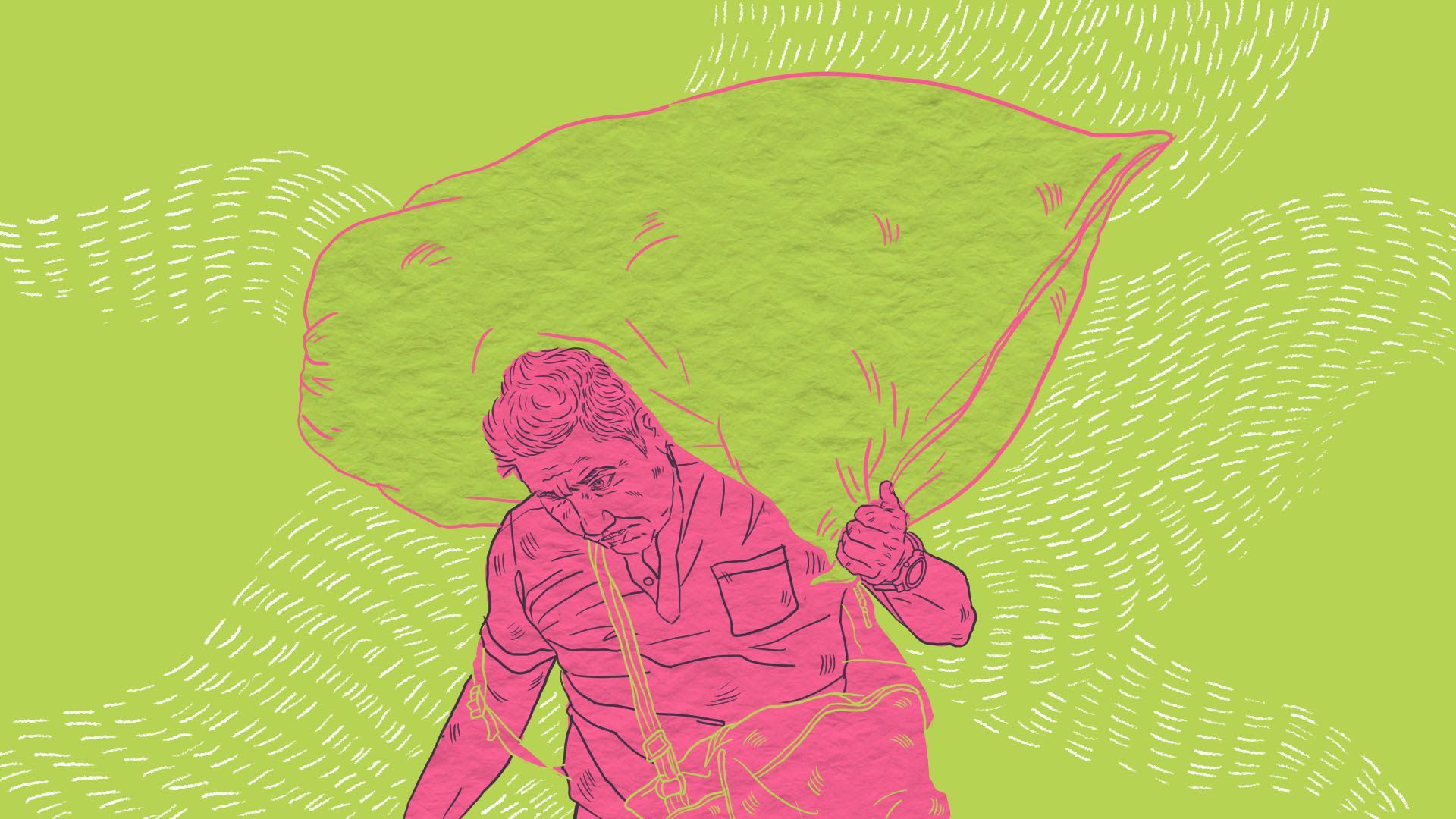 As of December, Colombia has given two-year stay permits to nearly 435,000 Venezuelans who were in the country illegally. One of the largest such efforts in recent years, Colombia's temporary protection program will also grant Venezuelan migrants the right to work and access to education and health care.
The big picture: Unlike many countries affected by the global migration crisis, Latin American countries have absorbed new arrivals mostly without hostility. Their measured response amounts to an experiment, based on the practical calculation that well-managed migration can lead to positive outcomes for both the displaced and the host country's economy.
Background: Beset by political conflict and 1000% inflation, Venezuela has seen more than 3 million of its people — roughly a tenth of the population — leave their homes in recent years, in one of the largest and fastest migrations anywhere in the world.
Where it stands: Most of those displaced have settled in neighboring countries, which have tried to find ways of legally integrating the new arrivals. Despite dealing with the aftermath of an armed conflict that displaced 6–7 million of its own people, Colombia has accepted more than a million Venezuelans, the most of any country.
The Colombian government believes the country will be better off if Venezuelan migrants have legal status and can become productive and integrated members of their new communities.
Through a series of regularization programs, Colombia has set out to ensure that as many migrants as possible receive legal documents granting them rights to work, attend school, and use public hospitals.
Venezuela extended the same courtesy to hundreds of thousands who fled Colombia's civil war.
Yes, but: Colombia's reaction is humane and responsible, but it also carries risks. Like other countries in the region, Colombia already faces overcrowded classrooms and hospitals, so adding new arrivals to the mix has prompted some grumbling. But it's betting those short-term pains will lead to long-term economic gains.
The bottom line: If Colombia — and other countries in Latin America — can successfully incorporate millions of Venezuelan migrants by actively embracing, rather than resisting, the challenge, it could prove a lesson for other countries around the world.
Andrew Selee is president of the Migration Policy Institute.
Go deeper