Trump calls Affordable Care Act ruling a "big victory"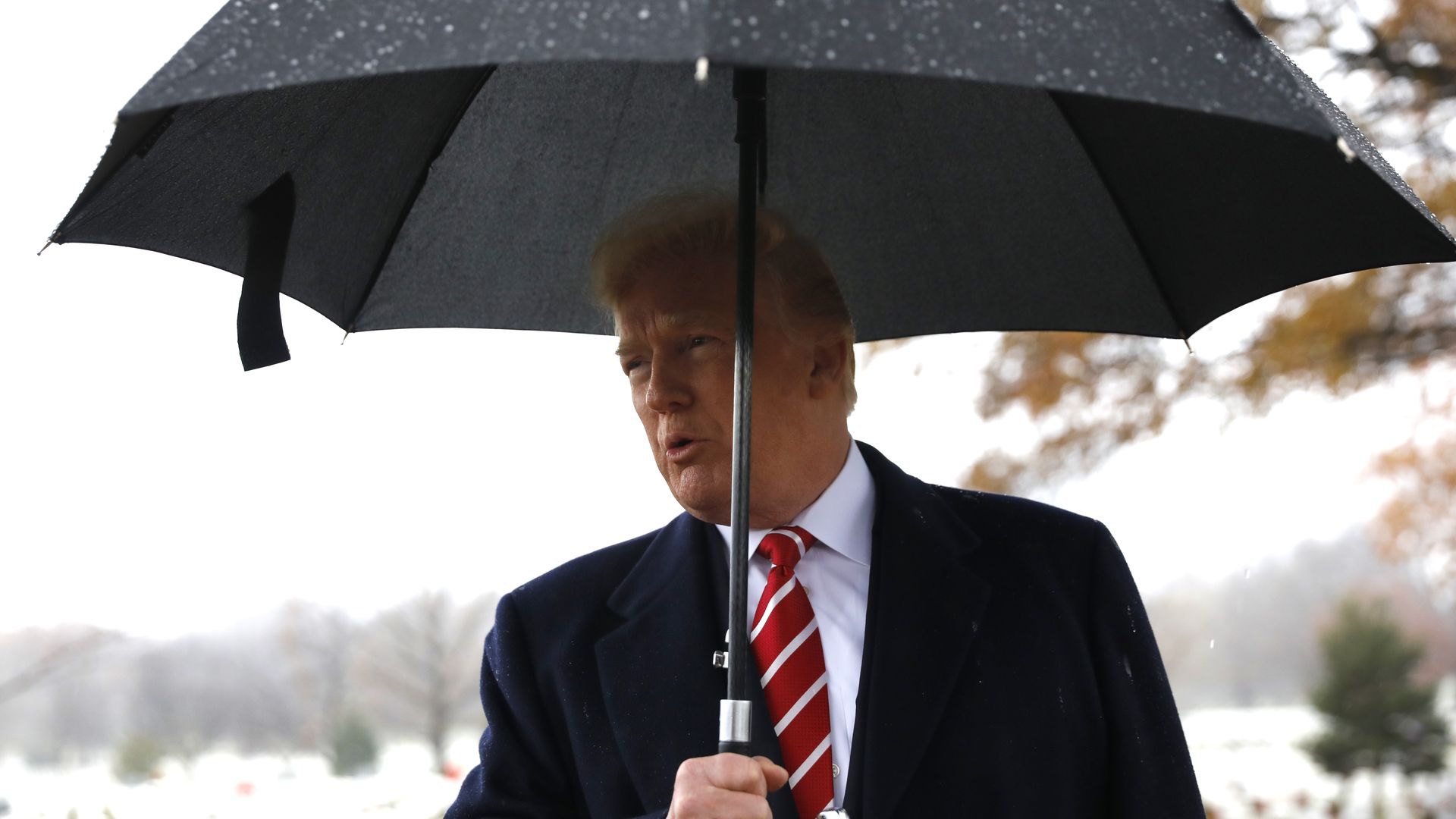 While speaking to reporters at Arlington National Cemetery on Saturday, President Trump called the latest ruling on the Affordable Care Act by United States Judge Reed O'Connor in Texas, reversing the health care act, a "big, big victory," and said a new health care policy will be discussed with the Democrats if the Supreme Court upholds the ruling.
"We'll be sitting down with the Democrats and we will get great health care for our people, that's a repeal and replace, handled a bit differently"
— President Trump on the Texas ruling
The big picture: The ruling reversing the Affordable Care Act in Texas puts former President Barack Obama's signature legislation in real jeopardy.
This could end in the Affordable Care Act being completely wiped out, Axios' David Nather explains. "There's no guarantee that a more conservative Supreme Court won't just let the law die."
Details: The ruling broadly struck down everything related to the ACA, including the individual mandate, expansion of Medicaid, young adults remaining on their parents plants and pre-existing condition coverage.
The bottom line: The ruling will be appealed and there is no injunction shutting the law down right now and there is no impact on coverage immediately or for 2019. But the Affordable Care Act is in real danger.
Go deeper