Hemp is almost legal, thanks to the farm bill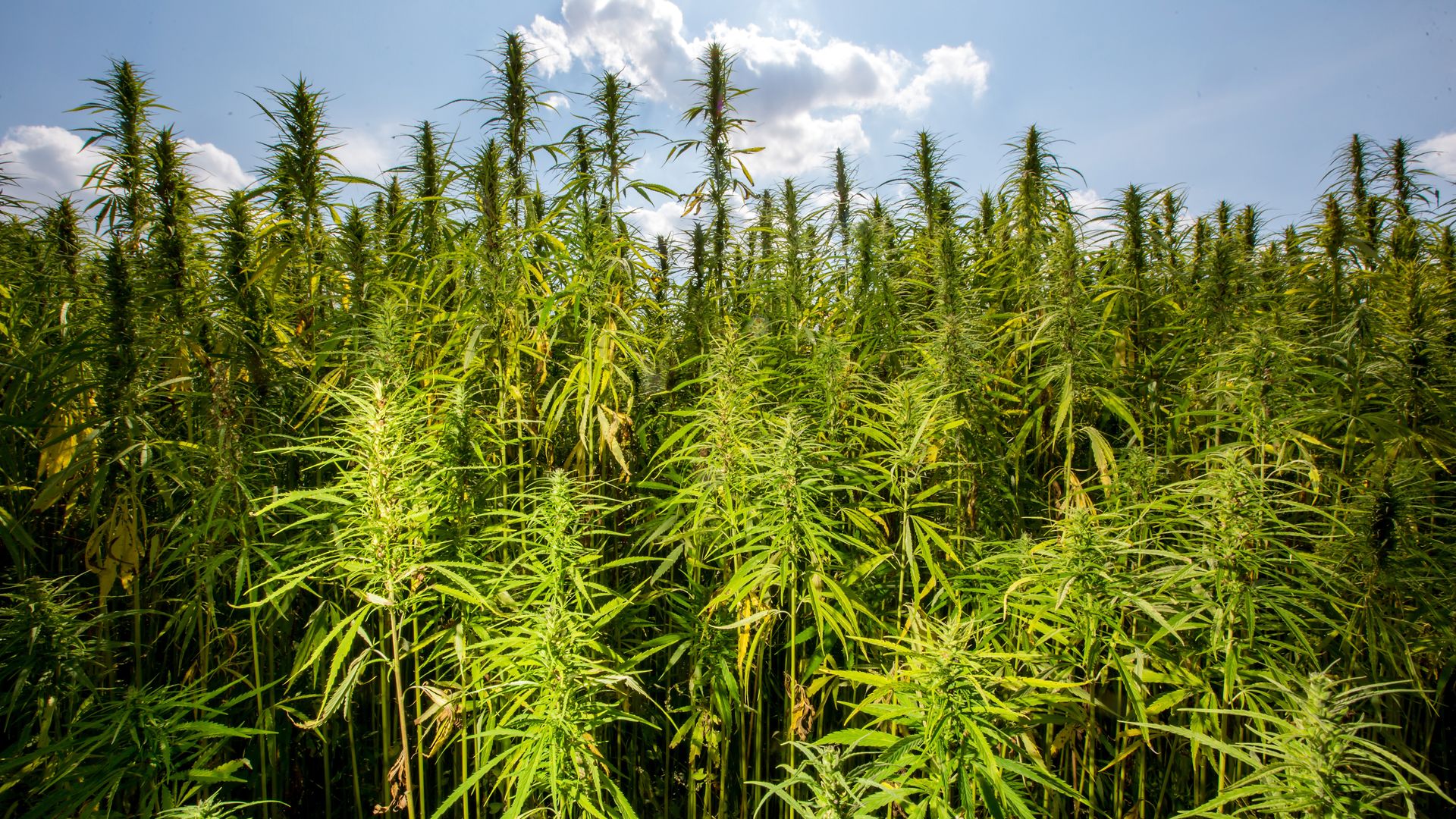 A provision in the massive farm bill approved by the Senate Wednesday, which is expected to be signed into law by President Trump, would legalize the cultivation of industrial hemp — removing the plant near-identical to marijuana from the list of controlled substances and give growers access to crop insurance.
Why it matters: Sen. Majority Leader Mitch McConnell (R-Ky.), who played a key role to decriminalize the potentially lucrative cash crop, said it would give farmers who are hurting from the loss of tobacco a significant boost. The measure is expected to allow the usage of hemp to produce products for use in construction, health care and manufacturing. For decades, growing hemp without a federal permit was illegal due to its ties to marijuana — even though it has an insignificant amount of psychoactive compound that gets marijuana users high.
Go deeper