DOJ investigation reveals thousands of missing texts between Peter Strzok and Lisa Page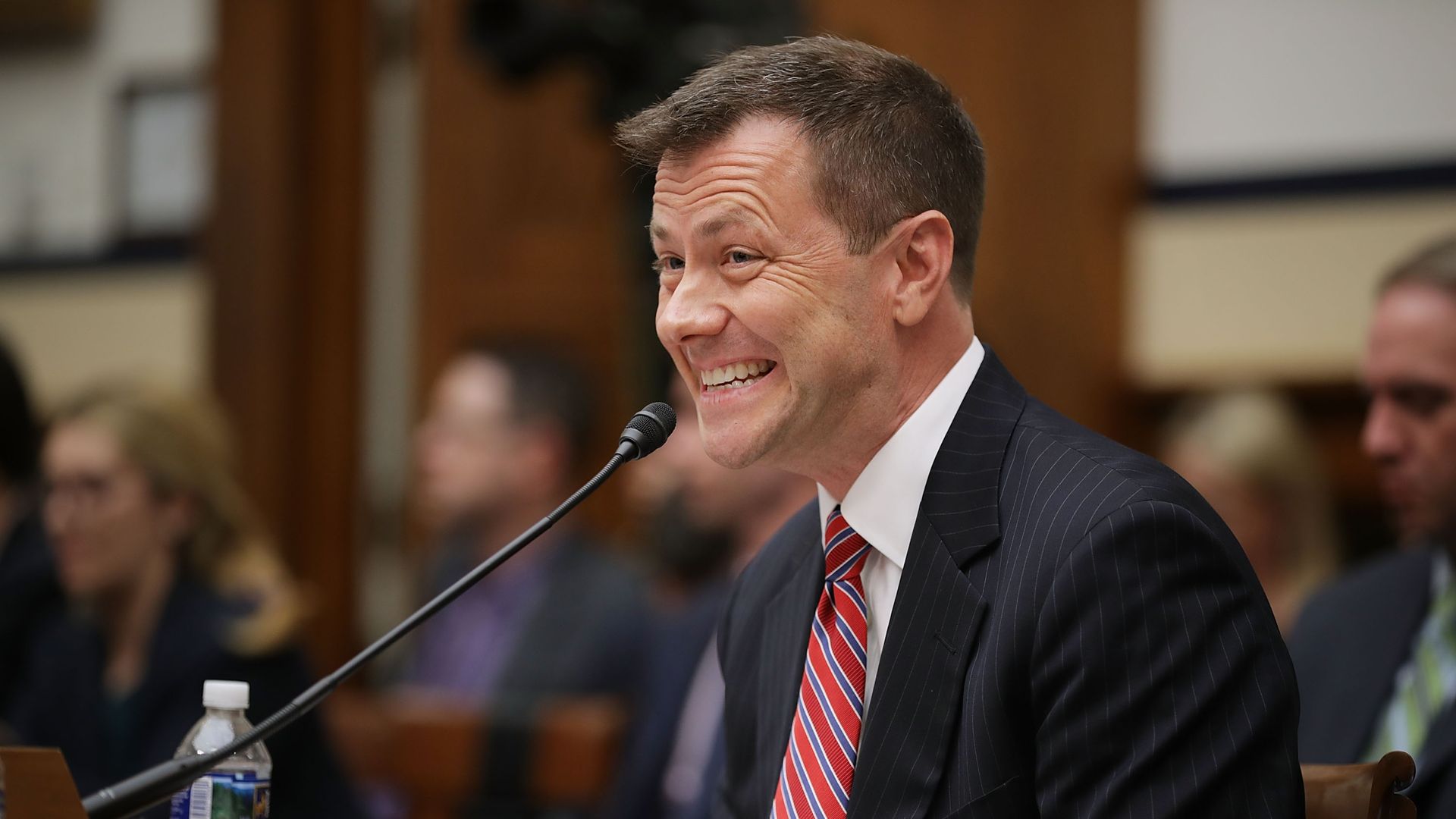 A Justice Department investigation into the text messages between Lisa Page and Peter Strzok revealed thousands of missing texts, Politico reports.
Why it matters: The DOJ's investigation shows that the messages between the two were not withheld with malicious intent, but rather a failure on the part of the FBI's technology that was supposed to sweep the messages. Strzok and Page were scapegoats for some members of the GOP after they were critical of Trump while he was on the campaign trail while being part of the team investigating Hillary Clinton. President Trump tweeted on Saturday: "Wow, 19,000 Texts between Lisa Page and her lover, Peter S of the FBI, in charge of the Russia Hoax, were just reported as being wiped clean and gone. .... Witch Hunt!"
Go deeper