What passenger and industrial AVs can learn from each other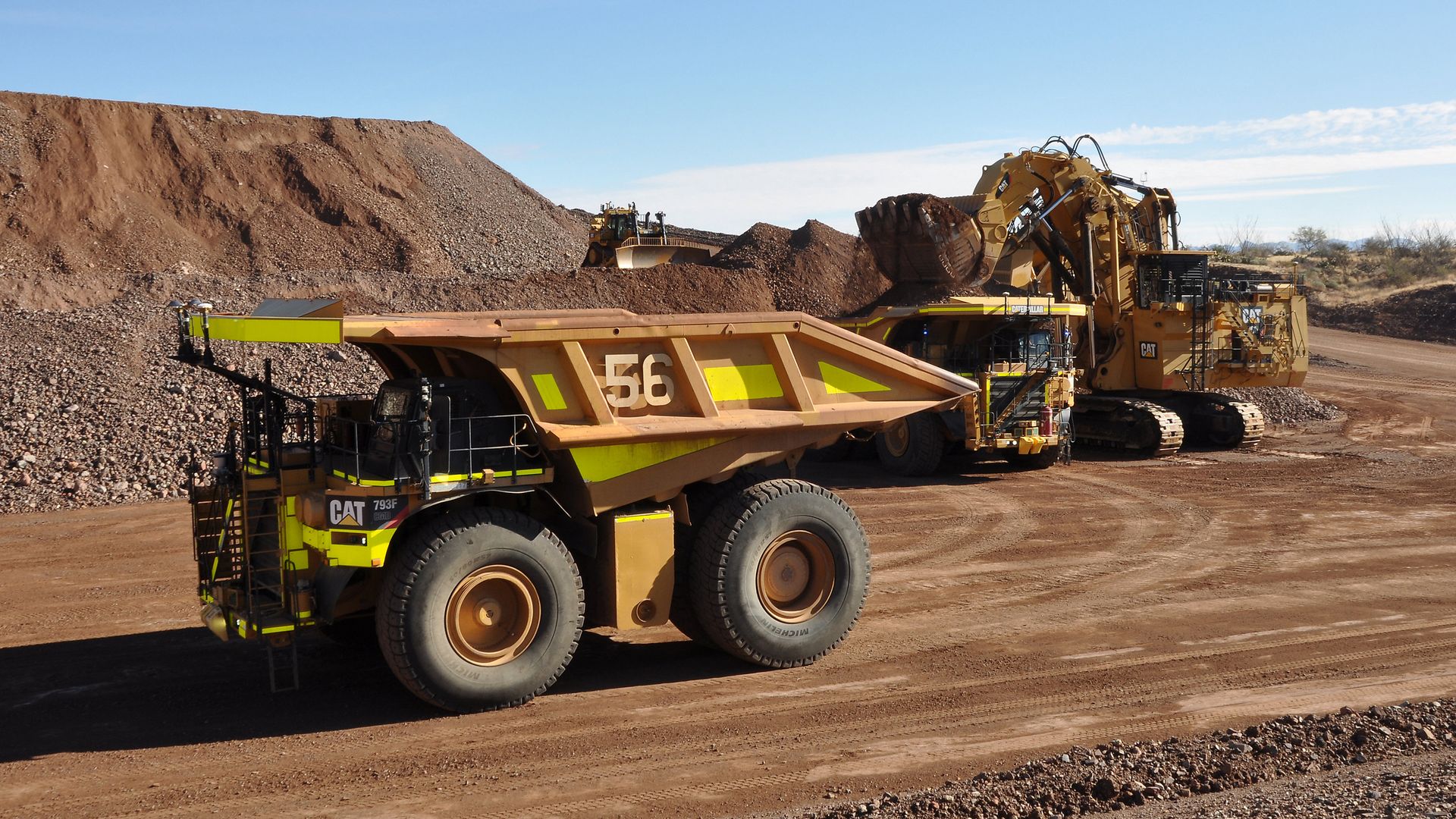 The future of AVs is a whirl of hype and uncertainty, but AV technology has been used in mining and construction for decades — an often overlooked point of reference.
Why it matters: Developers of passenger AVs should be working more closely with the heavy equipment industry, which has learned key lessons about developing functional, fully autonomous vehicles, and how to prepare people for the technology.
Background: Caterpillar's Autonomous Mining Trucks have moved over 1 billion tons of material and traveled nearly 22 million miles since they were first demonstrated in 1985, with zero safety incidents.
The trucks improved efficiency and productivity by 14%, mostly in highly repetitive work.
They also removed human drivers from potentially dangerous assignments, which improved overall mining safety as well.
Komatsu, similarly, has used autonomous mining trucks for nearly as long, and recently surpassed 2 billion tons of material hauled autonomously.
Between the lines: Ironically, Caterpillar's success with autonomous mining trucks owes less to technology than to people. In general, a mine is a highly structured place, where people follow strict safety protocols. Anyone who might interact with the trucks was educated on how to operate safely alongside them.
Passenger AV companies cannot feasibly train all people who might come into contact with AVs. But they can provide educational materials on their websites, and work with city and state governments to offer free public education programs and to integrate AV safety into driver's ed.
Meanwhile, the technology being developed for passenger AVs, from navigation algorithms to sensors and simulation tools, is more advanced than what is currently used in mining and construction. Some of that technology could be used to develop new industrial AVs for use in warehouses, airports or shipping yards, places with more complex variables and obstacles.
The bottom line: Mining and construction have used AVs for decades without safety issues, and though passenger AV technology has much to offer industrial AVs, there are lessons that can be shared in both directions.
Bibhrajit Halder is the CEO of an early-stage AV startup and has worked on autonomous vehicles at Ford, Caterpillar and Apple. He is also a member of GLG, a platform connecting businesses with industry experts.
Go deeper