Understanding this week's China whirlwind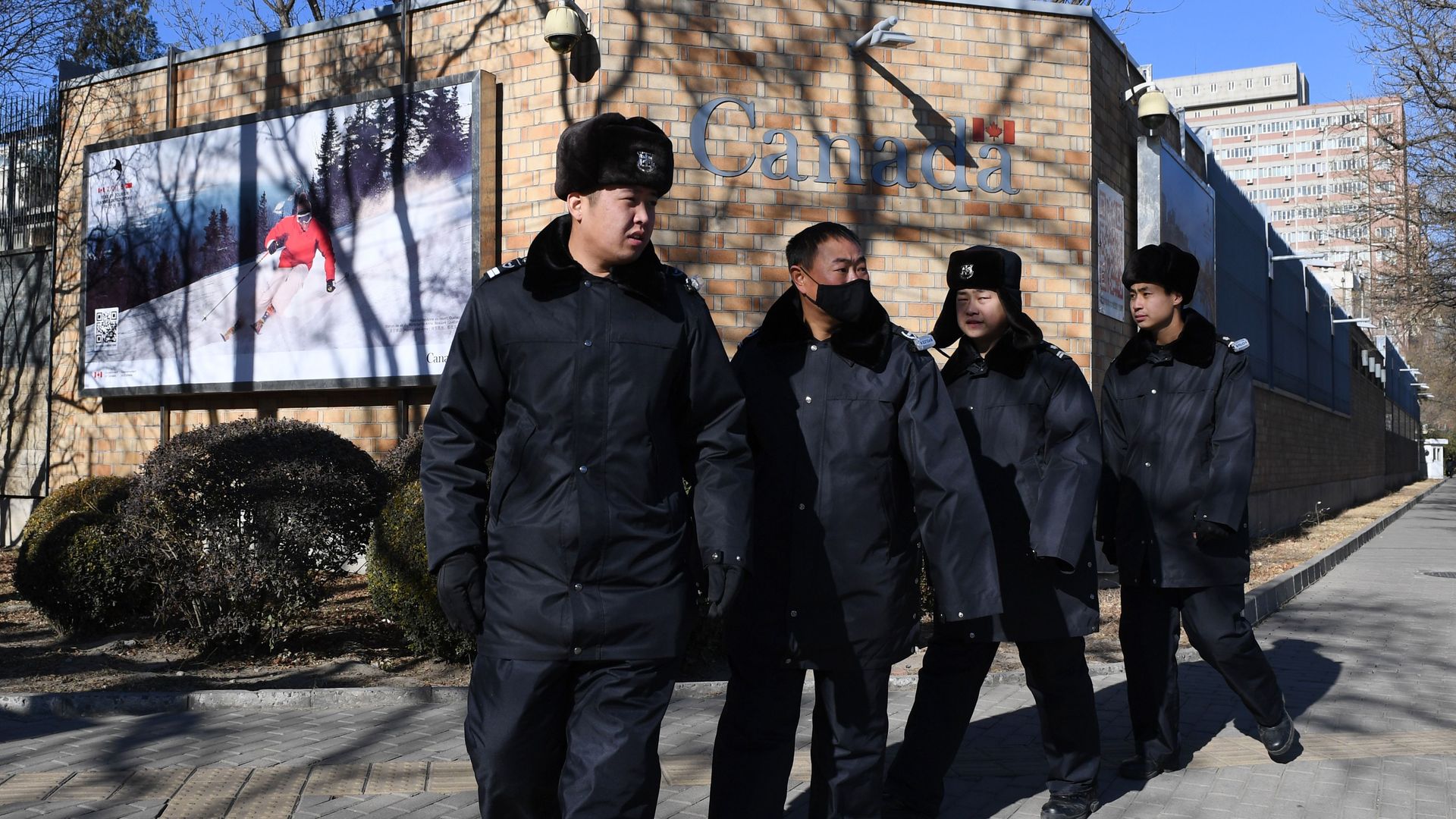 Just as signs emerged that China was softening on trade this week, Beijing seemed to ramp up its retaliation over the arrest of a top Chinese tech executive in Canada.
Between the lines: This confusing week in U.S.-China relations has seen signs of a major climbdown from China, over trade, in parallel with a major escalation. "The Chinese really are trying to keep Huawei and trade separate," says Axios contributor Bill Bishop.
On the one hand ...
Last night we learned that China has detained a second Canadian citizen, apparently in retaliation for Canada's arrest of Meng Wanzhou, CFO of Chinese telecom giant Huawei.
Meng was released on bail on Tuesday, but still faces extradition to the U.S. over fraud charges tied to U.S. sanctions on Iran. Her arrest infuriated Beijing, which has targeted its ire primarily at Canada, rather than the U.S.
On the other hand ...
The Wall Street Journal reports that China is "preparing to replace" its "Made in China 2025" initiative to dominate key high-tech sectors "with a new program promising greater access for foreign companies."
That follows news that China has begun to buy U.S. soybeans againand is reversing tariff hikes for U.S. autos. Trump is preparing to declare victory, telling Fox News today, "They're going to open the whole country. They want to please President Trump."
Bishop says he's hearing that the Chinese are indeed planning to make big concessions, because they understand Robert Lighthizer, the U.S. trade representative, won't "accept warmed-over promises."
"So as long as Trump keeps his resolve there may actually be a chance for some significant concessions on trade, moves that Xi can spin domestically as not due to U.S. pressure but as part of the deepening of reform."
Go deeper