Report: Trump Organization may have overcharged inauguration committee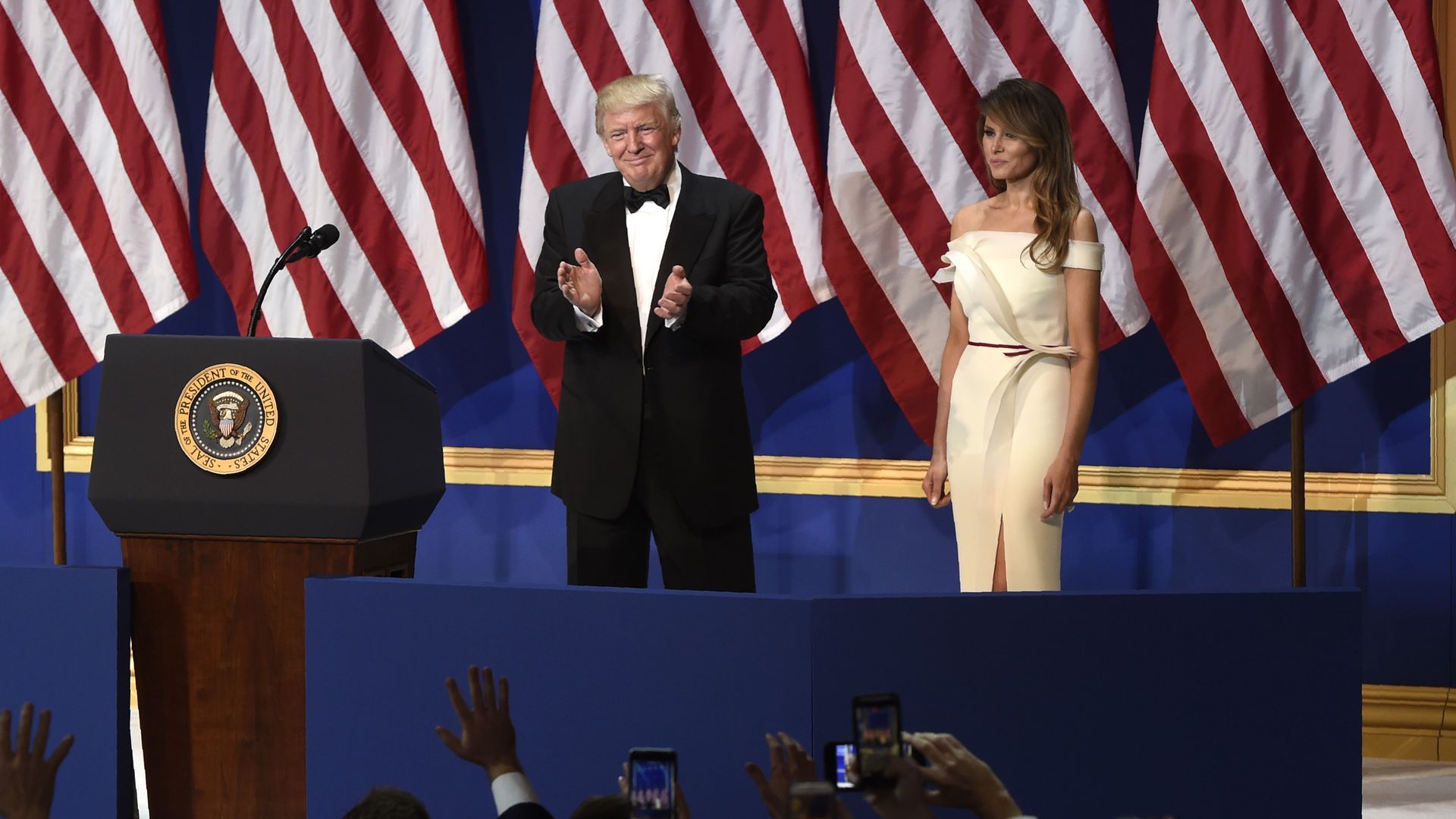 As federal investigators continue to peer in to President Trump's inauguration committee's finances, receipts and internal emails, uncovered by ProPublica, reveal that the Trump Organization was paid by the committee for rooms, meals and event space at the organization's hotel in Washington, as Ivanka Trump played a role in negotiations.
Why it matters: Such spending could be found to violate tax law, "[i]f the Trump hotel charged more than the going rate for the venues." Marcus Owens, a former head of the division of the Internal Revenue Service that oversees nonprofits, told ProPublica, "[t]he fact that the inaugural committee did business with the Trump Organization raises huge ethical questions about the potential for undue enrichment."
According to ProPublica, Ivanka and other Trump employees were emailed by "a top inaugural planner" expressing concern "that the hotel was overcharging for its event spaces."
By the numbers: The inaugural committee raised $104 million in donations for the inauguration.
Nearly $40 million of that money was left unreported by the committee with it only being required to list its top five contractors, ProPublica reports.
Though it's unclear what the committee was ultimately charged, e-mails show there was concern that they were being overcharged by the organization with room rates of $175,000 per day and a $700,000 bill for the Presidential Ballroom and meeting rooms over a four-day period.
Driving the news: Per ProPublica, if the IRS finds "that a violation occurred, the Trump Organization would have to refund any overcharge and the inaugural committee would be hit with a 25% tax on the money."
The organization is under investigation by federal prosecutors for multiple accusations including misspending finances, whether donors gave in return for political favors, and whether foreigners funneled money to the inauguration.
Go deeper:
Go deeper