Trump meets with Chris Christie to discuss chief of staff role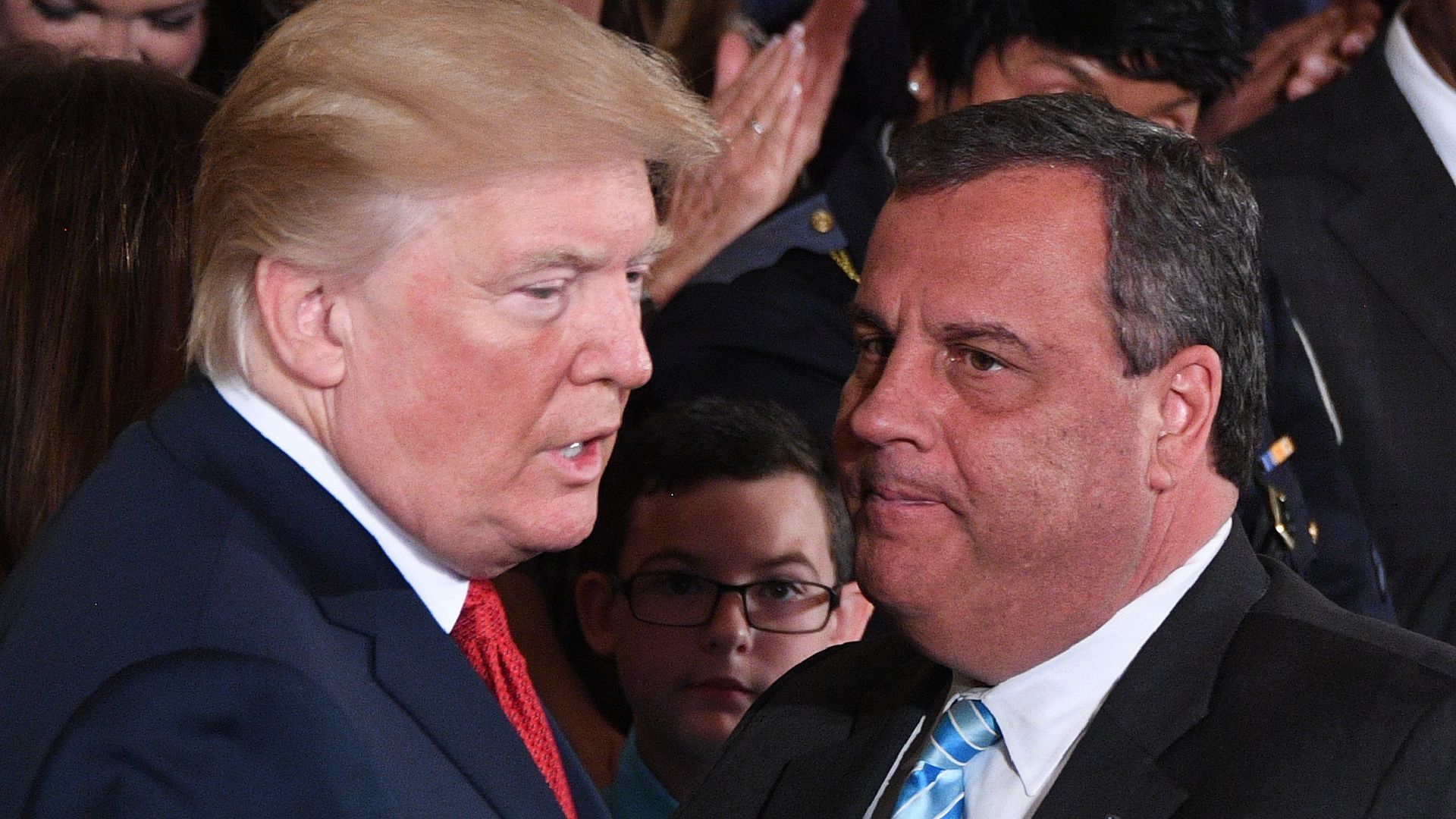 President Trump met with Chris Christie on Thursday evening and considers him a top contender to replace John Kelly as chief of staff, according to a source familiar with the president's thinking.
"He's tough; he's an attorney; he's politically-savvy, and one of Trump's early supporters."
Behind the scenes: Trump has met with a couple of others, but the way he's discussed Christie to confidants make them think he's serious. His legal background may come in handy next year.
Between the lines: Christie is used to being a principal, and it's unclear how he'll handle playing second fiddle. Also, he is not a friend of the Kushners. (As U.S. attorney for New Jersey, Christie sent Jared's father to prison.)
Christie was not immediately available for comment.
Go deeper