Doctors Without Borders chief: "Saving lives has become illegal"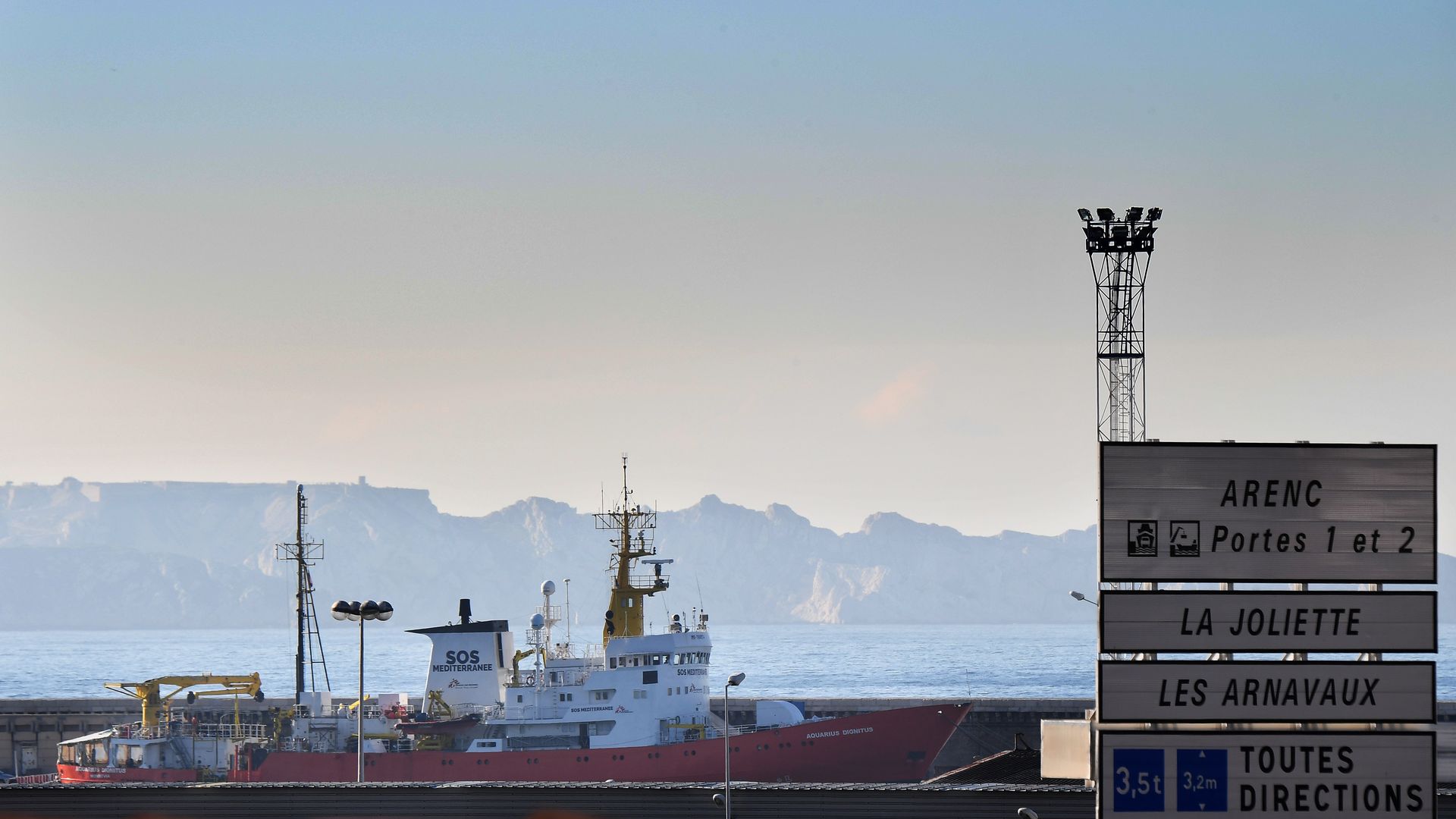 Medical humanitarian organization Doctors Without Borders (known by its French acronym MSF) was forced last Thursday to shut down its search-and-rescue operations in the Mediterranean on board the vessel Aquarius, blaming a "dishonest smearing and obstructive campaign."
Why it matters: MSF International President Joanne Liu tells Al Jazeera in an interview: "We just can't understand why saving lives has become illegal." She added that MSF is examining whether there's any possibility of resuming operations in the future.
How difficult was it to continue operations in recent months and what forced you to stop them?
Liu: "The last few months, rescuing people in the Mediterranean was made more and more difficult for us. We were regularly blocked and impeded in trying to save lives. We tried to get a flag for several weeks but things didn't work out. First Gibraltar and then Panama, under increasing pressure from different states, decided to withdraw the flag. So we decided that we needed to close that sequence and see how we go forward."
What happens now with the Aquarius and the rescue mission?
Liu: "With the sabotage of the Aquarius, gone is the most basic humanitarian and legal commitment: saving lives at sea. For the time being, we are re-assessing so it's a bit too early to answer that. We can't resume unless we have a boat flag. There's no sign of that happening right now. We will talk to... countries and put forward what the reality is."
"It's clear that migration is a very, very politically loaded issue. Countries need to understand that human rights of a person do not disappear as soon as they cross the border."
What are the countries opposing your operations saying to this?
Liu: "Right now, it is being portrayed that the number of migrants reaching the shores of Europe is decreasing. That's being shown as a success story by these people. But on the flip side, that's because more and more people are being rescued by the Libyan coastguards and taken back to the filthy, overcrowded detention centers in Libya where almost 5,000 of them are living in inhumane conditions. We're telling them that the cost of their success is human lives and dignity."  
Go deeper: Read the full Al Jazeera report.
Go deeper