Trump's new Africa strategy aims to counter China, Russia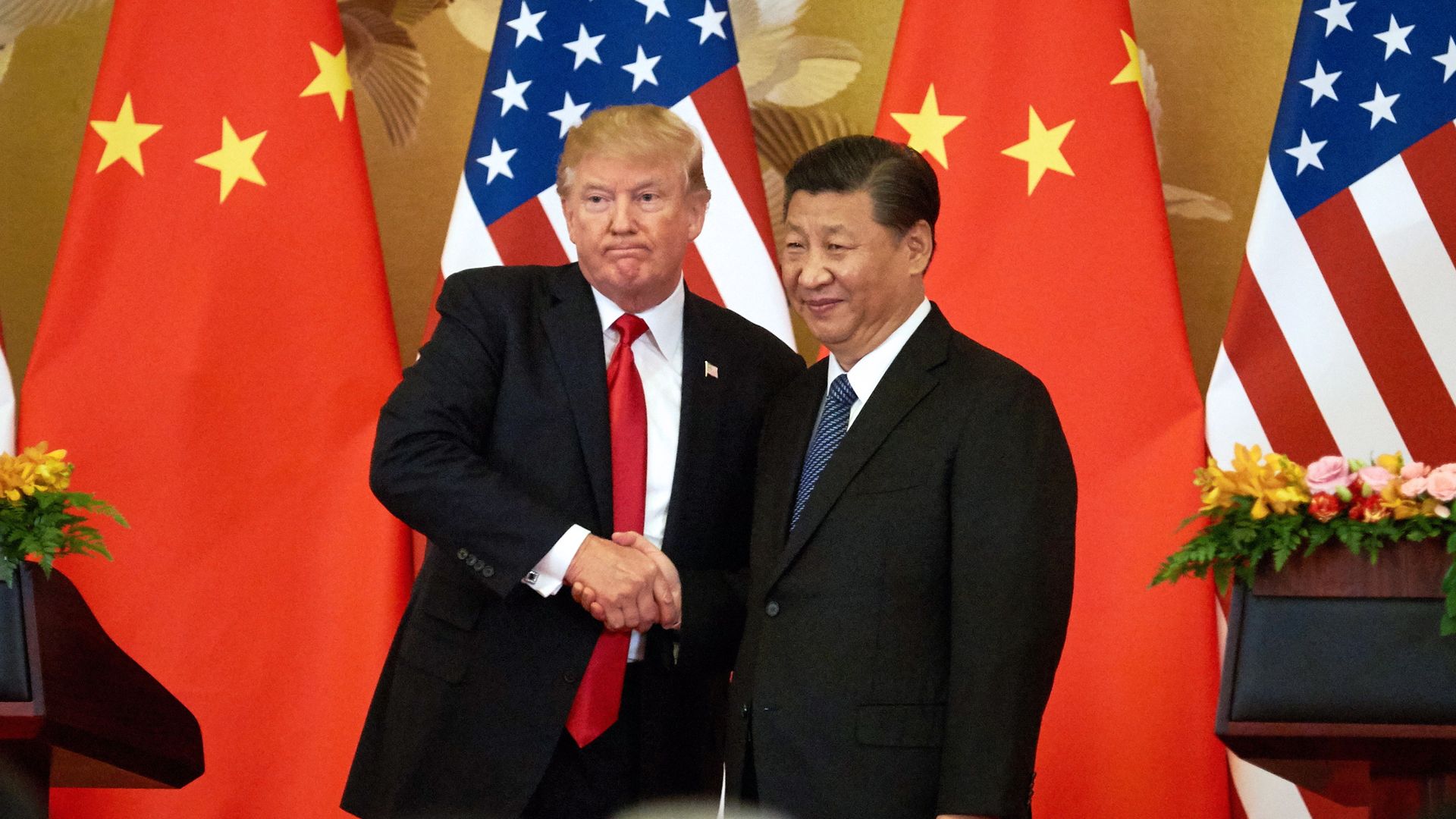 National Security adviser John Bolton unveiled the Trump administration's Africa strategy on Thursday, saying the U.S. would revamp its aid and investments in the continent. The plan is largely designed to counter China and Russia.
Between the lines, from AP's Maria Danilova: "Any renewed U.S. effort to counter China in Africa, however, comes years late. China became the continent's top trading partner nearly a decade ago and has invested billions of dollars in high-profile infrastructure projects."
"Africa is incredibly important to the U.S. If we didn't understand it before, the competition with China and Russia should highlight it for us. Which is why I think it's a turning point for us."
— Bolton, speaking at the Heritage Foundation
Bolton accused China and Russia of using "bribes," "opaque agreements," "and corruption" to gain competitive advantage over the U.S. in Africa.
The backdrop:
The goals Bolton laid out:
Investing in specific sectors in African nations instead of providing "indiscriminate assistance across the entire continent, without focus or prioritization," Bolton said.
Re-evaluating support for "unproductive" UN peacekeeping missions. Specifically, Bolton said the U.S. is reievaluating assistance to South Sudan.
Establishing new trade agreements with African countries.
Continuing support for counterterrorism missions in African countries.
The big picture: While there aren't many big, concrete steps in Bolton's plan, it follows Trump signing into law the BUILD Act this October, which effectively doubled the U.S. development investment budget to $60 billion.
"The reason the BUILD act was passed is because there's a view that we're in a global commercial competition with China," Aubrey Hruby, who is a term member of the Council on Foreign Relations and who consults with African policymakers and Fortune 500 companies, told Axios.
"It's hard to discern [from] what Bolton spoke of today any programs that are going to have that kind of transformative effect" as the BUILD Act, Witney Schneidman, the former deputy assistant secretary of state for African Affairs, told Axios.
Go deeper