Uber expands Getaround car rental partnership for drivers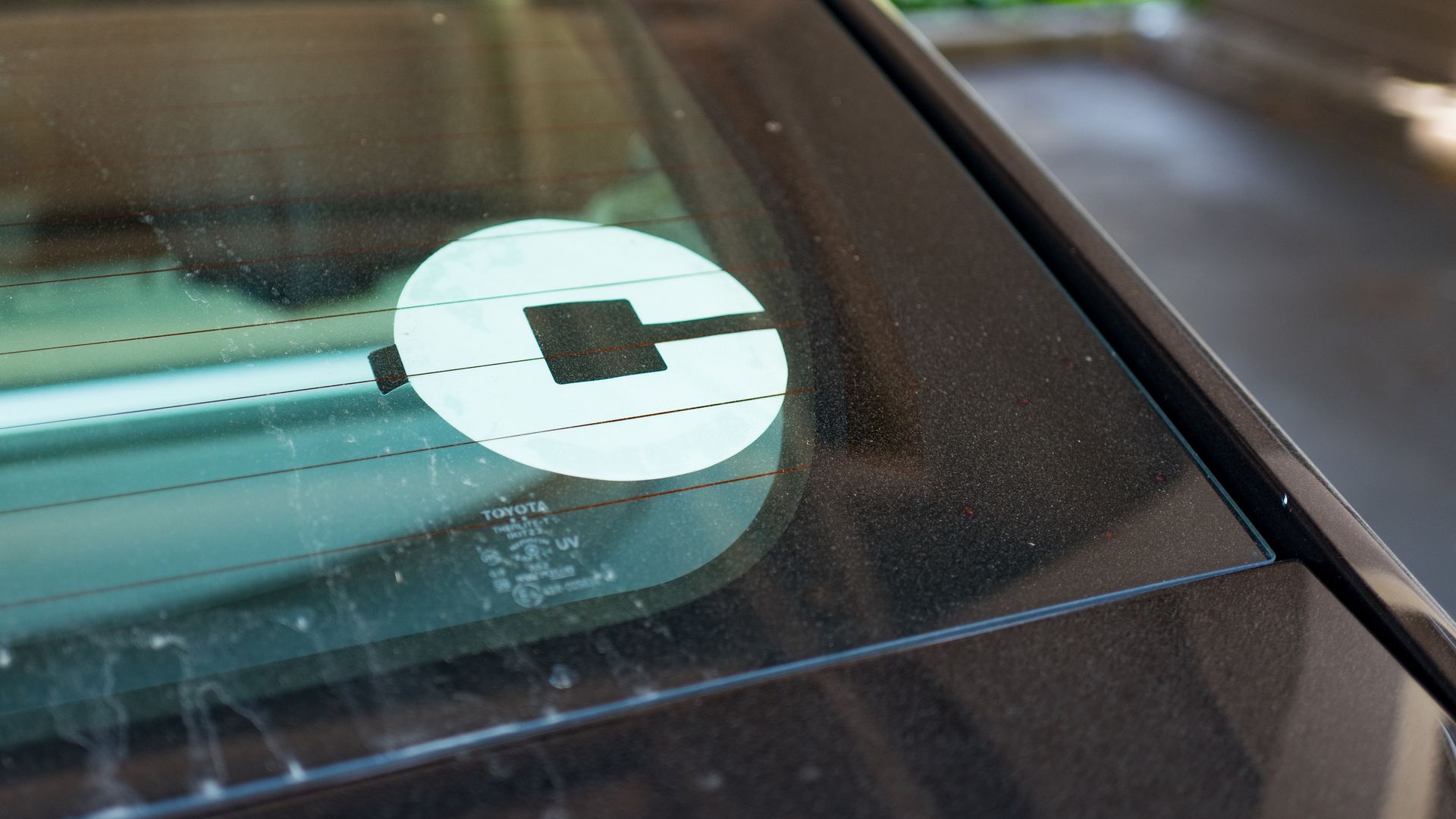 Uber and Getaround, a startup known for its peer-to-peer car rental service, are expanding a partnership that rents cars to ride-hailing drivers. The service, which debuted in the Bay Area last year, will expand to Los Angeles, San Diego, and soon Washington, D.C. and Philadelphia.
The bigger picture: Driver supply has long been a problem for Uber. The company has experimented with various ways to provide vehicles to potential drivers, including its now-defunct car leasing division and its partnerships with Hertz, General Motors, and Getaround.
Yes, but: While Getaround's own service lets customers rent cars from car owners who want to make a bit of money while they're not using their own vehicles, the cars Uber drivers rent are actually from select owners, including some individuals and some entrepreneurs who own multiple vehicles as a business.
Getaround says that's because the cars are equipped with ride-hailing accessories like Uber decals and phone mounts and charges and must be in specific pickup spots —though, presumably, many car owners might be reluctant to rent vehicles out on Getaround if they knew those cars were being used for ride-hailing.
Relying on Getaround also means that Uber doesn't have to build technology to unlock cars or manage fleets of cars (effectively becoming a taxi company).
The two companies also recently suspended a short-lived service that let Uber's riders rent a Getaround car via Uber's app.
Editor's note: The story has been corrected to show that the cars belong to select car owners, not Getaround itself. A Getaround spokesperson initially gave Axios incorrect information.
Go deeper