Trump uses Congress as excuse on alleged campaign finance violations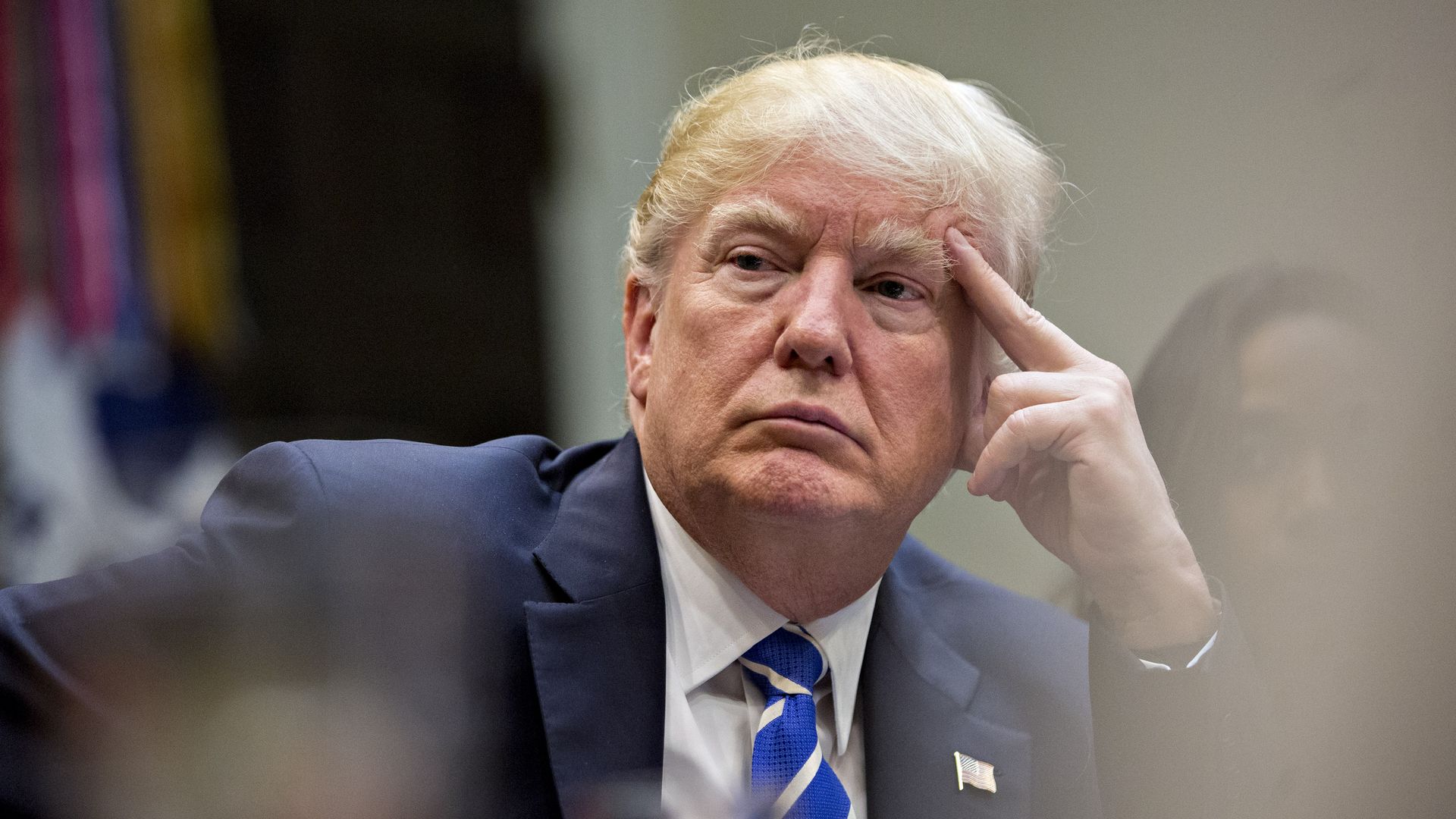 President Trump doubled down on the claim that he's not responsible for campaign finance violations by Michael Cohen on Fox News Thursday, saying that investigators should be looking at Congress' "slush fund" for campaign violations instead.
"Michael Cohen [pleaded] guilty to something that's not even a crime. … Nobody except for me would be looked at like this. Nobody. What about Congress? The slush fund. Millions and millions of dollars paid out each year. They have a slush fund. Millions. They don't talk about campaign finance anything. Have you ever heard about campaign finance laws? Have they listed that on the campaign finance sheets? No."
— Trump said in an interview with Fox News Channel's "Outnumbered Overtime" with Harris Faulkner
Between the lines: This is a similar defense mechanism we've seen Trump use time and time again, such as directing the FBI to investigate Hillary Clinton after the 2016 election.
Go deeper