Senate rebukes Trump, Saudis with vote to pull U.S. support in Yemen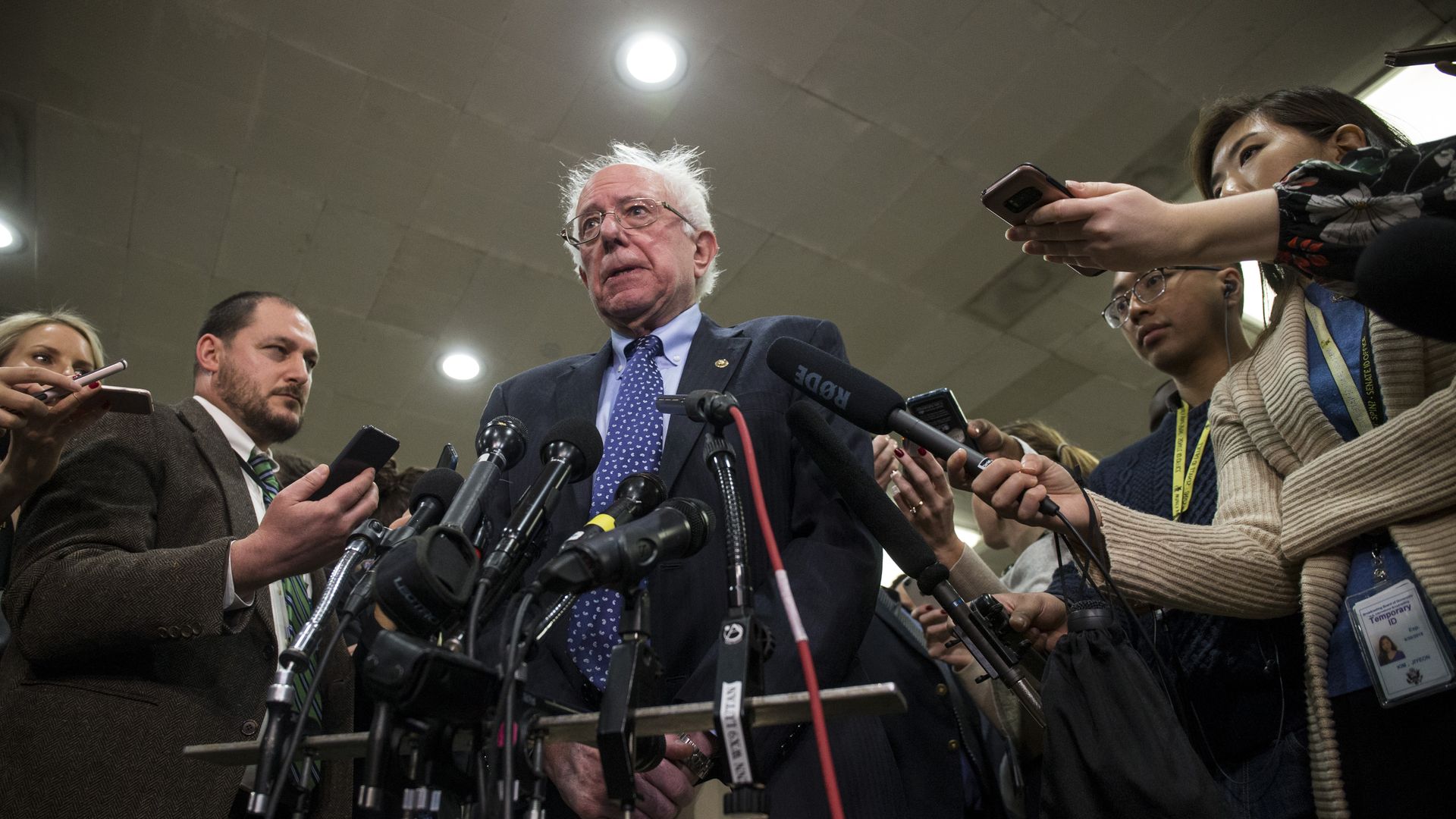 The Senate passed a resolution proposed by Sens. Bernie Sanders, Chris Murphy, and Mike Lee to pull U.S. support from the Saudi-led coalition in the war in Yemen by a 56-41 vote. President Trump says he'd veto the resolution if it reached his desk.
Why it matters: This is the first time the Senate has ever used congressional authority handed to them in the War Powers Act of 1973. The move stands as a rebuke of the Trump administration's continued support of the Saudis in the face of the disaster unfolding in Yemen, and the murder of journalist Jamal Khashoggi. Earlier on Thursday, the warring factions in Yemen made a significant step forward in agreeing on a ceasefire in vital the port city of Hodeidah.
Go deeper