Wednesday morning, Axios' Mike Allen hosted a series of conversations on the future of health care accessibility and affordability as a new split-Congress takes The Hill.
Why it matters: Mike sat down with influential leaders in both chambers and on both sides to hear their take on one of our country's most controversial topics.
HHS Secretary Alex Azar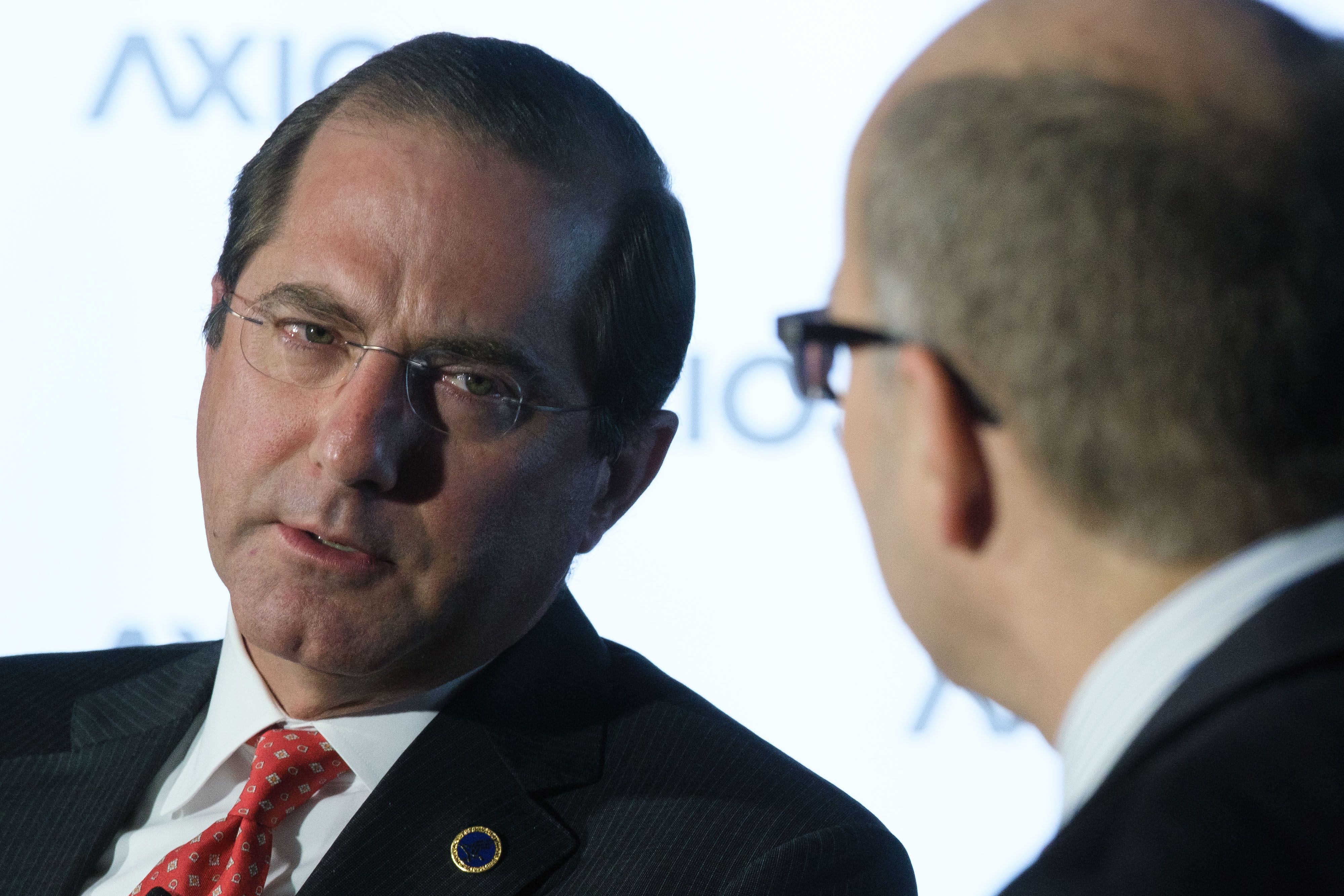 Secretary Azar, who has been the head of HHS for almost a year, talked to Mike about the state of the opioid crisis, what he sees as the future of health care pricing, and ACA enrollment numbers.
The opioid epidemic. "It will not end tomorrow ... but every single statistic is going in the right direction."
Moving towards value-based care. Next year HHS will be testing out new models of how we pay for care, moving "from paying for procedures and sickness, to paying for outcomes."
On the decline in ACA enrollment, for which HHS has slashed the marketing budget: "We don't know why they're at where they are now."
Senator Tim Kaine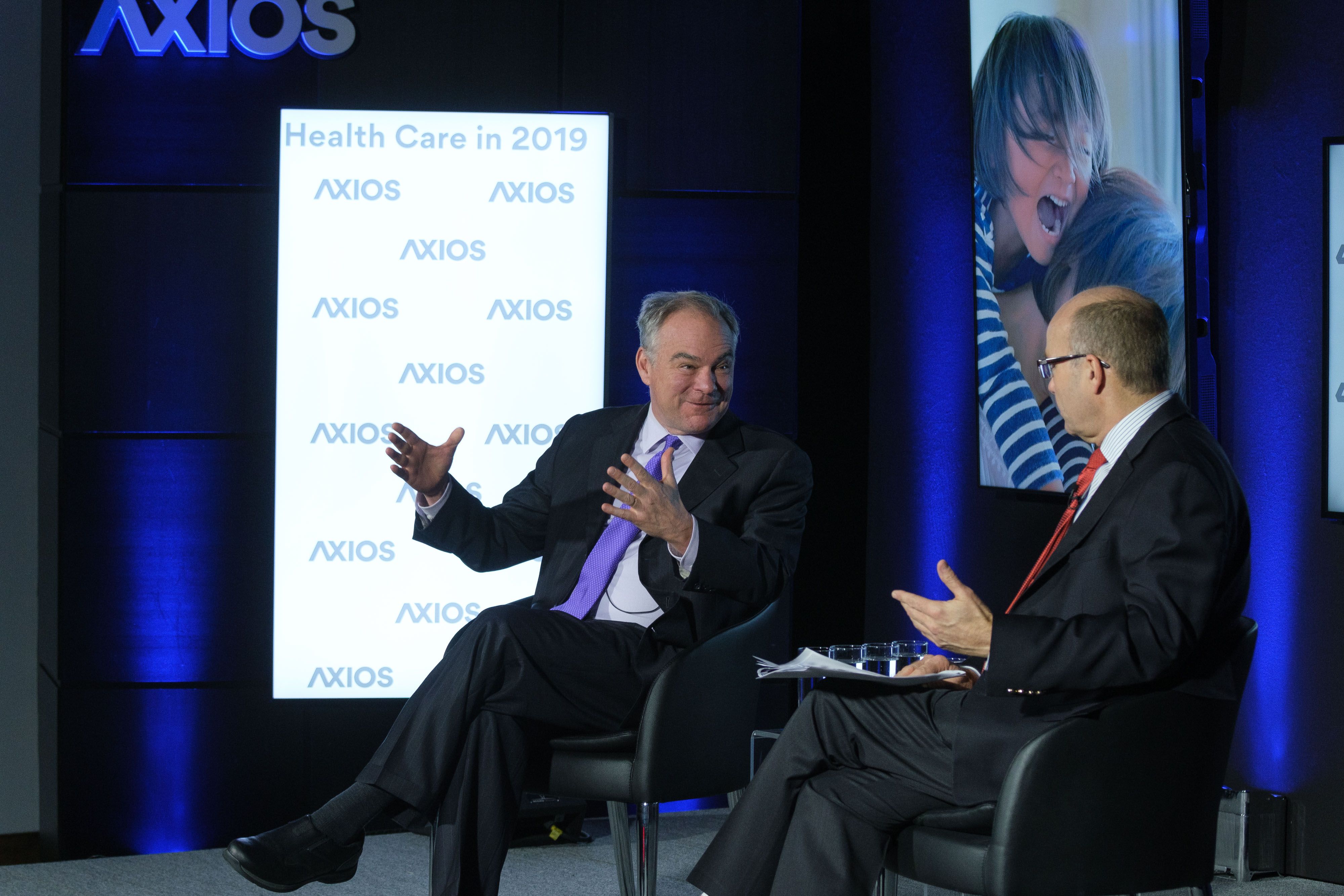 Senator Kaine, who is on the Senate HELP Committee, gave an overview of how far health care has come, while highlighting what still needs to be done. He also discussed the risks that both Democrats and Republicans pose towards health care.
What he heard on the campaign trail: "Health care was the biggest issue in every corner of the state."
Improvements in care: "The uninsured rate is down ... families are protected against pre-existing conditions."
What still needs to be done: "More options, lower costs."
Kaine said he's not worried about far-left health care proposals because there's a much smaller gap between Democratic ideas than between Democrats and Republicans.
The biggest risk to the Affordable Care Act: "Administration sabotage"
Senator Lamar Alexander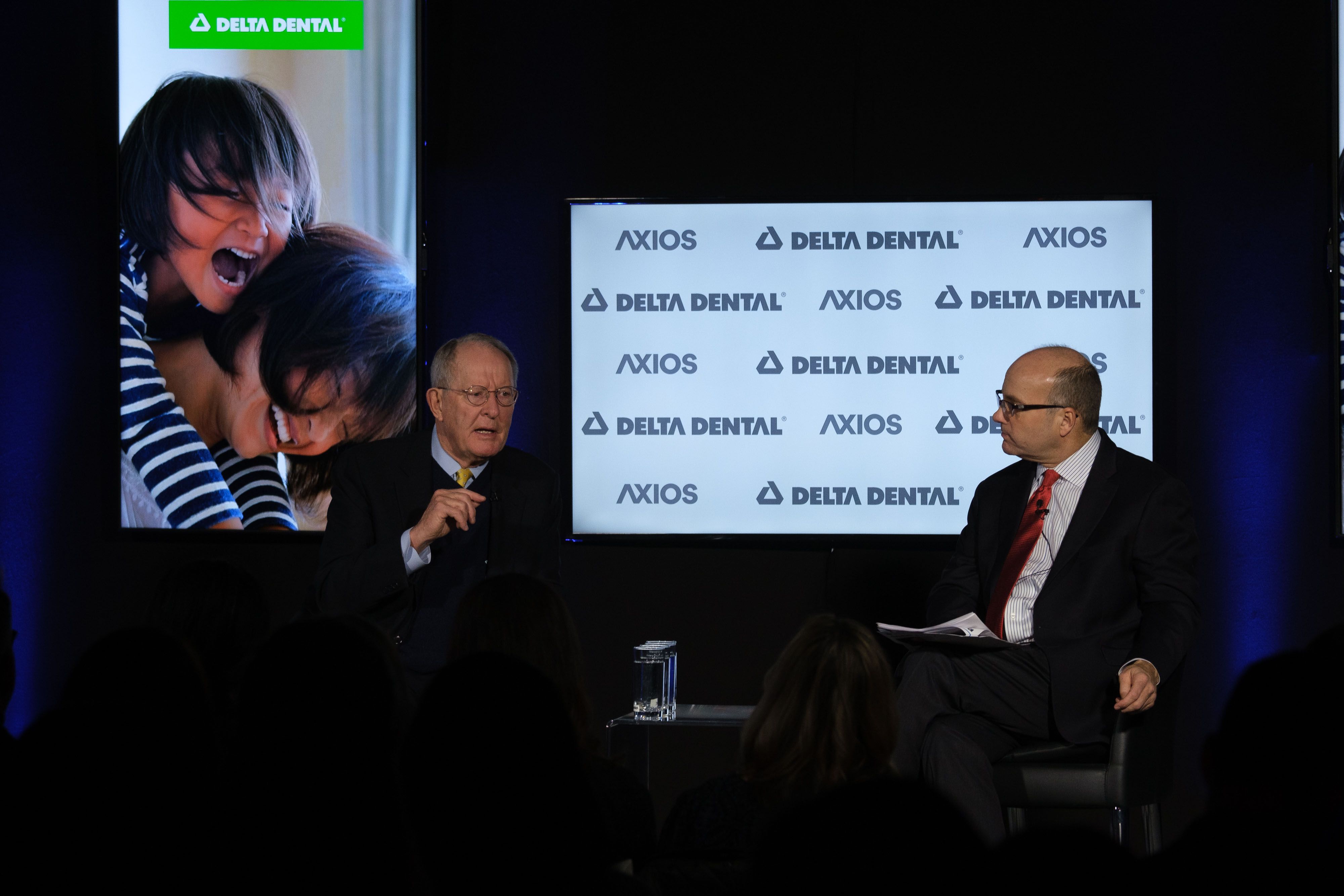 Senator Alexander, who chairs the Senate HELP Committee, underscored one of his biggest health care priorities for the next congress: lowering costs.
"30-50% of what we spend on health care is unnecessary. We waste and unnecessarily spend an amount of money that is greater than GDP of all countries except 9."
Time to shift the debate. "Instead of arguing over 6% of the health care market (ACA), we should focus on lowering costs."
Representative Seth Moulton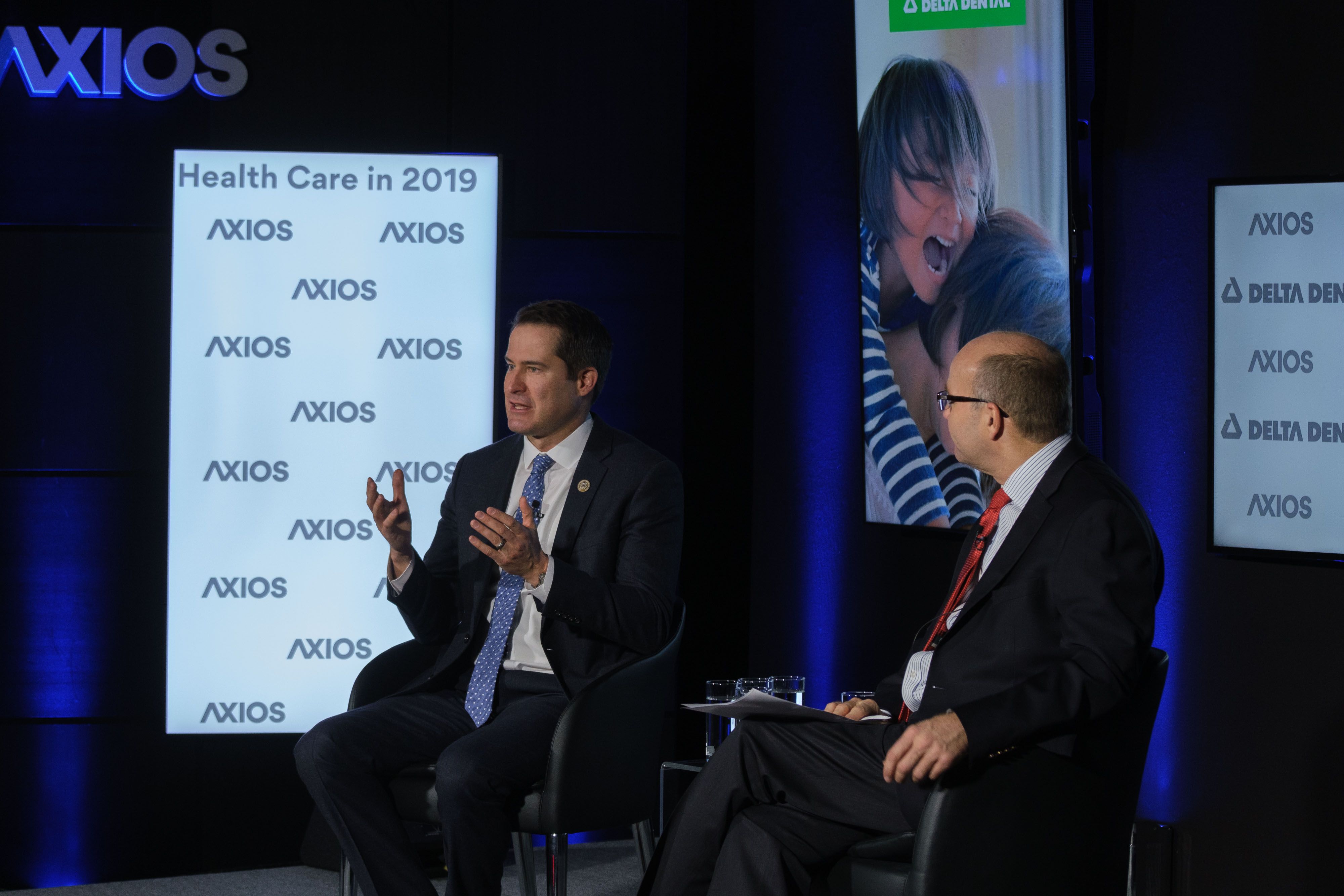 Rep. Moulton, who sits on the House's Budget Committee, spoke about health care from his perspective as a veteran.
Making access a priority for veterans. "There are some hospitals that are great, and some where people are dying on waiting lists ... We passed a bill to make it easier for veterans to get access to V.A. health care."
One way the bill improves access: "[Veterans] are going to be able to make appointments on their iPhone."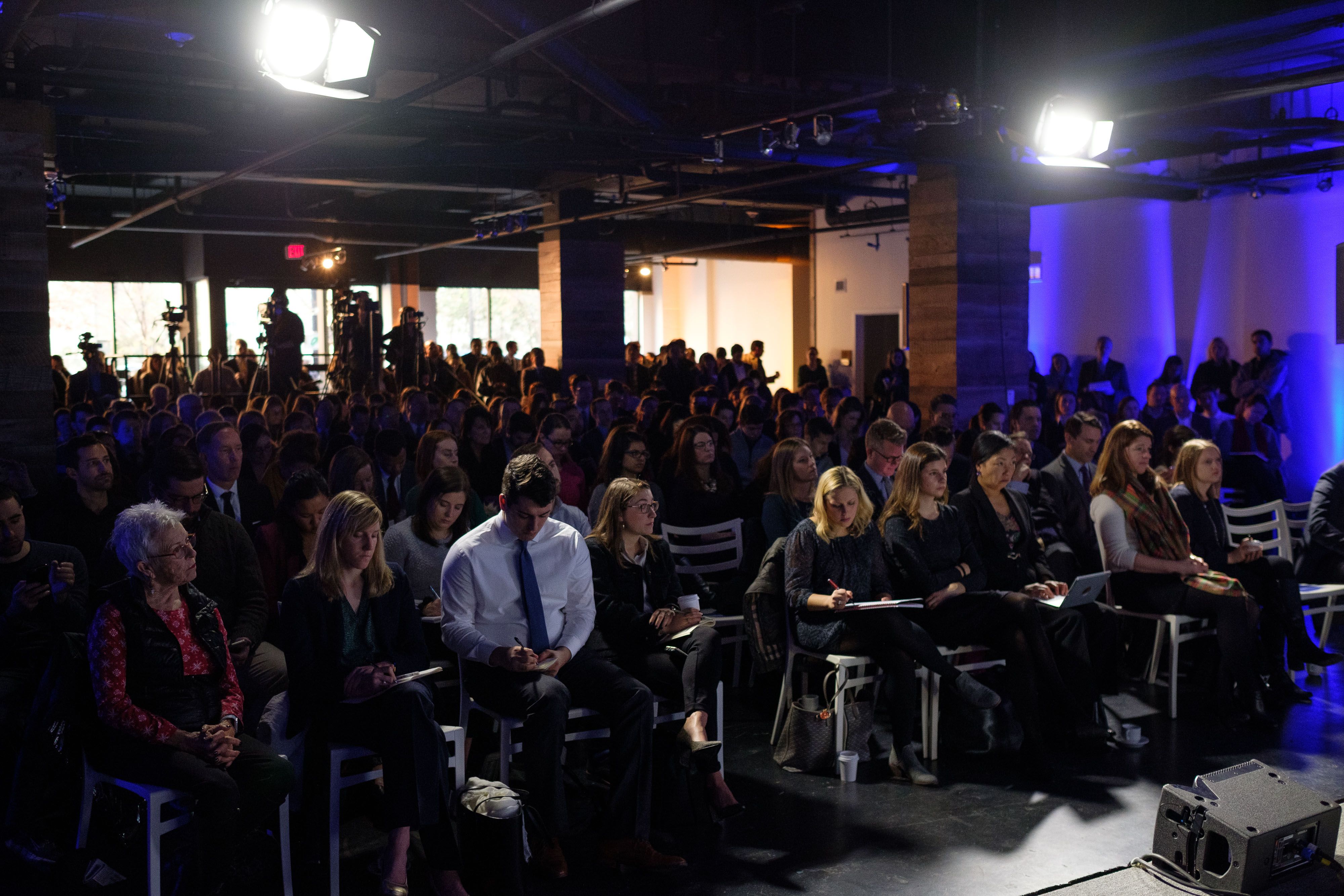 Thank you Delta Dental for sponsoring this event.
Go deeper