FCC considers slashing regulations on "Big 4" broadcast networks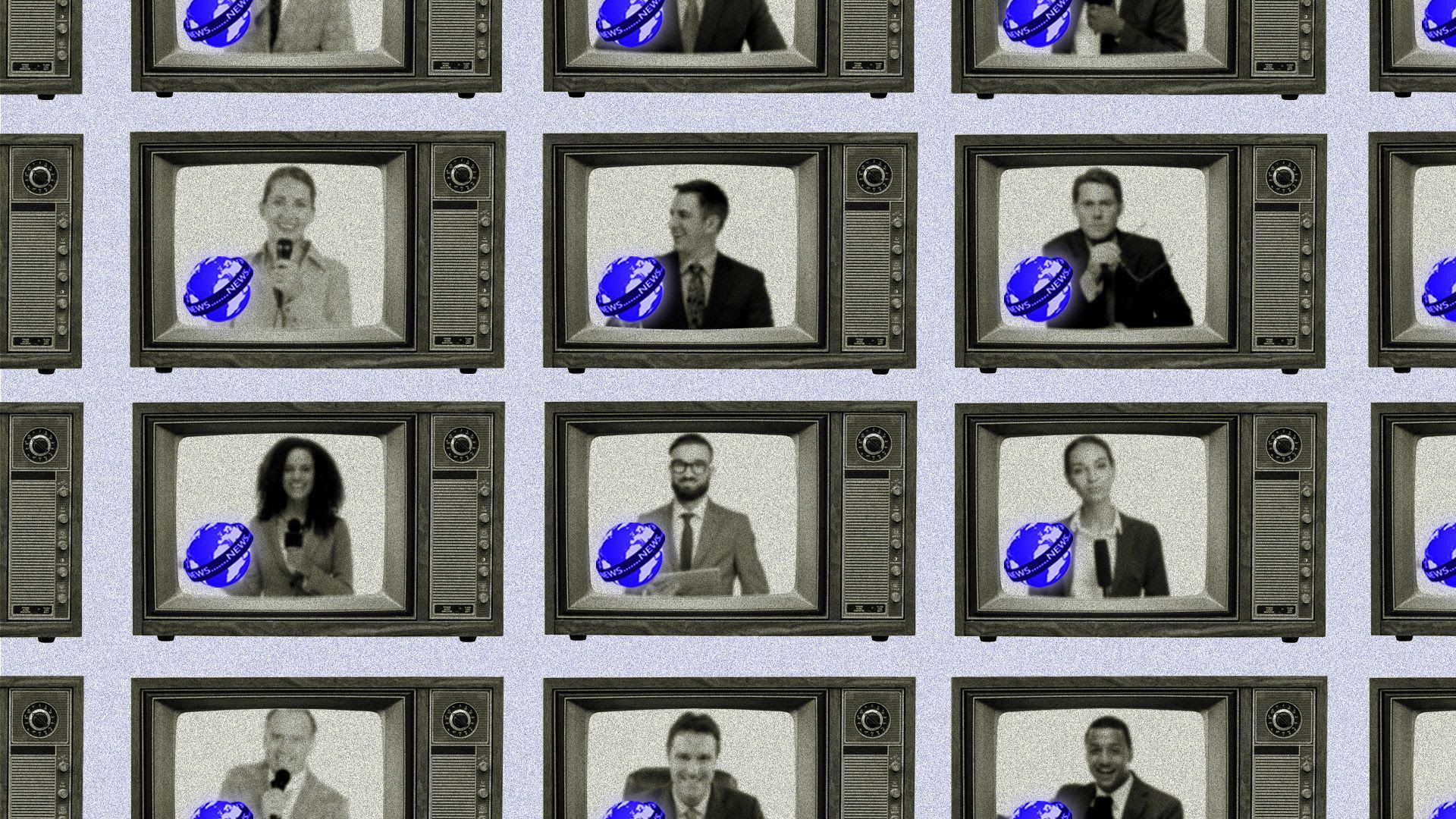 The FCC yesterday said it will consider reversing a longstanding ban on mergers between the "Big 4" broadcast television networks. It also plans to revisit rules that prevent the same company from owning two TV stations in the same market and ones that limit a company from owning too many local radio stations in the same market.
Why it matters: 2018 has been a banner year for media consolidation and, if the FCC gets its way, 2019 could follow suit. It also would be the second round of media deregulation under Trump's FCC, the first of which was reinstatement of the "UHF discount" and the elimination of "cross-ownership" rules on newspaper, radio and TV assets in the same market.
Per Axios' Sara Fischer: "The reason they're doing this is the FCC and Trump administration think that deregulation is the best way to allow legacy media to better compete with tech giants, rather than adding regulations on tech."
One related thing: The FCC also may soon have another interesting decision to make, as Fox Business reports that Sinclair Communications is "the leading bidder" for a group of 21 regional sports networks that 21st Century Fox is selling as part of its $71 billion takeover by Disney. You may recall that the FCC earlier this year blocked Sinclair's deal to buy 42 local TV stations from Tribune Media, after determining that Sinclair lied to regulators during the review process.
Go deeper: FCC ruling gives wireless providers more power to block messages
Go deeper