Second Canadian missing in China, foreign minister says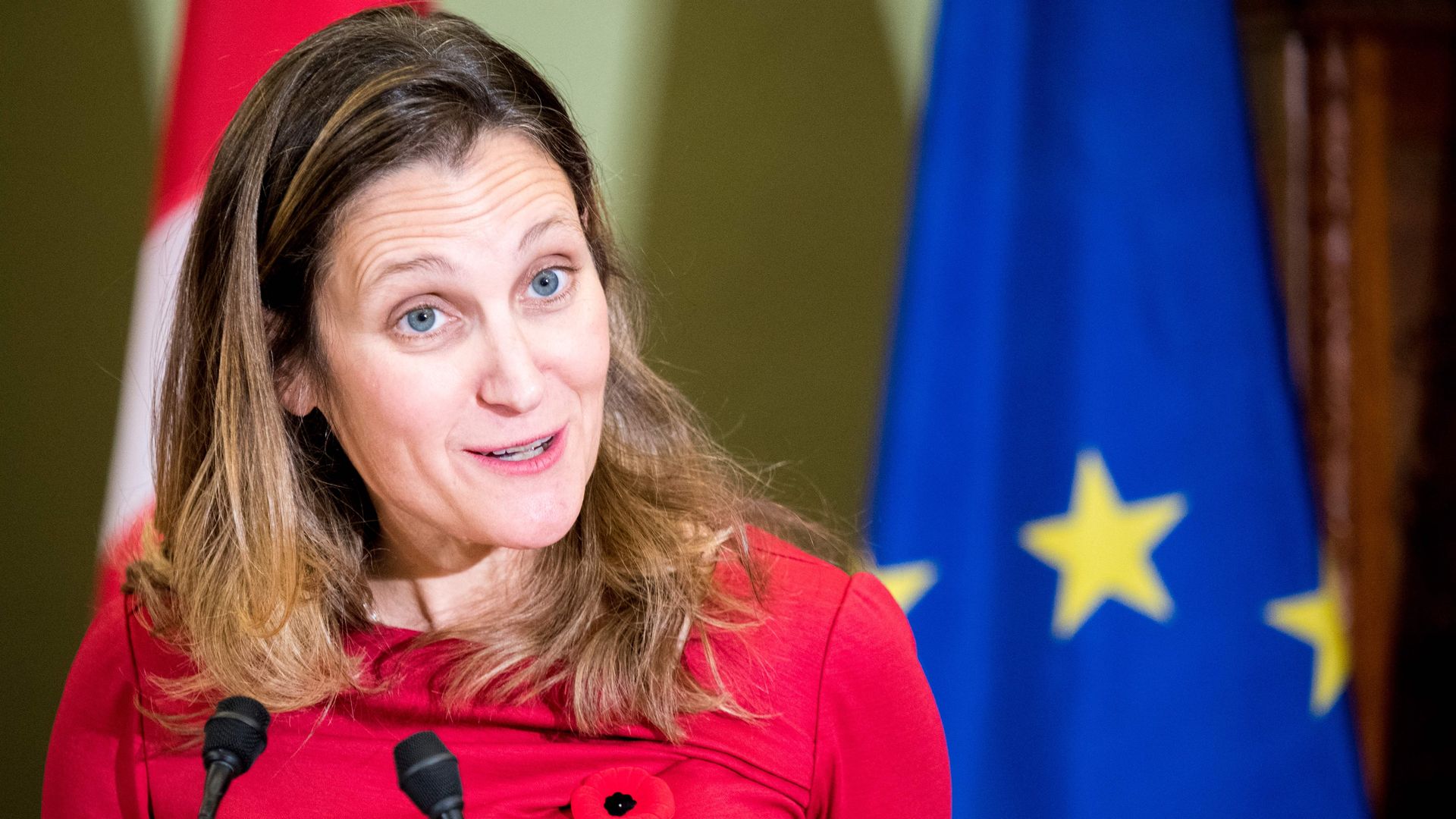 Canadian Foreign Minister Chrystia Freeland said Wednesday that Canada is trying to gain access to a Canadian ex-diplomat and employee of the International Crisis Group who was reportedly detained by Chinese security services in Beijing. She also revealed that the government has been unable to reach a second Canadian who was questioned by Chinese authorities.
Why it matters: This all comes after Canada arrested Meng Wanzhou, CFO of Chinese tech giant Huawei. Meng was released on bail yesterday, but faces extradition to the U.S. on fraud charges tied to the alleged evasion of U.S. sanctions on Iran. It's unclear what the connections are between these cases and the Huawei incident, but China had warned of "serious consequences" if Meng was not freed.
The ex-diplomat has been identified as Michael Kovrig. Freeland raised the case of the second Canadian for the first time this evening:
"We are aware of a Canadian who got in touch with us because he was being asked questions by Chinese authorities. We have not been able to make contact with him since he let us know about this. We are working very hard to ascertain his whereabouts and we have also raised this case with the Chinese authorities, we are in touch with his family."
— Chrystia Freeland, Canadian foreign minister
Go deeper:
Go deeper