Apple has hired dozens of doctors to back up health offerings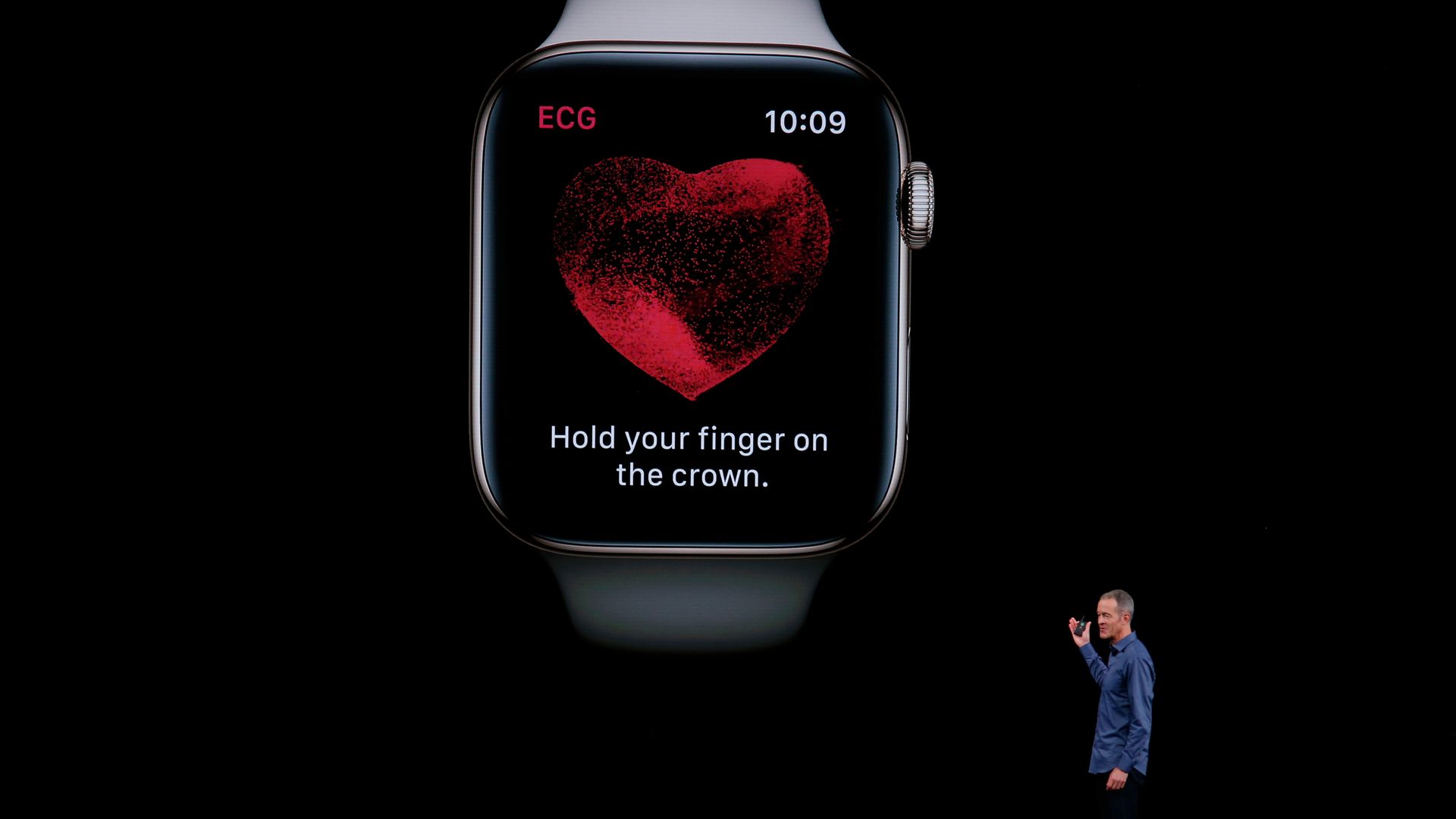 Apple quietly employs dozens of doctors, "an indication that Apple is serious about helping customers manage disease, and not just wellness or fitness," CNBC's Christina Farr reports.
Why it matters: Apple has already begun to roll out a handful of health-related offerings — mainly its tool for electronic medical records and the new heart-monitoring capabilities on Apple Watch. But having a fuller staff of doctors on board (good ones!) signals bigger aspirations.
Between the lines: Employing doctors isn't just useful for managing directly health-related products, Farr notes.
They can also help run the traps on new technologies, earning Apple more buy-in from the broader medical community as it rolls out new products. (Consider the educational resources and regulatory sign-offs that accompanied the latest Apple Watch.)
Go deeper: Apple's expanding health lab
Go deeper