Flynn requests no prison time, suggests probation and community service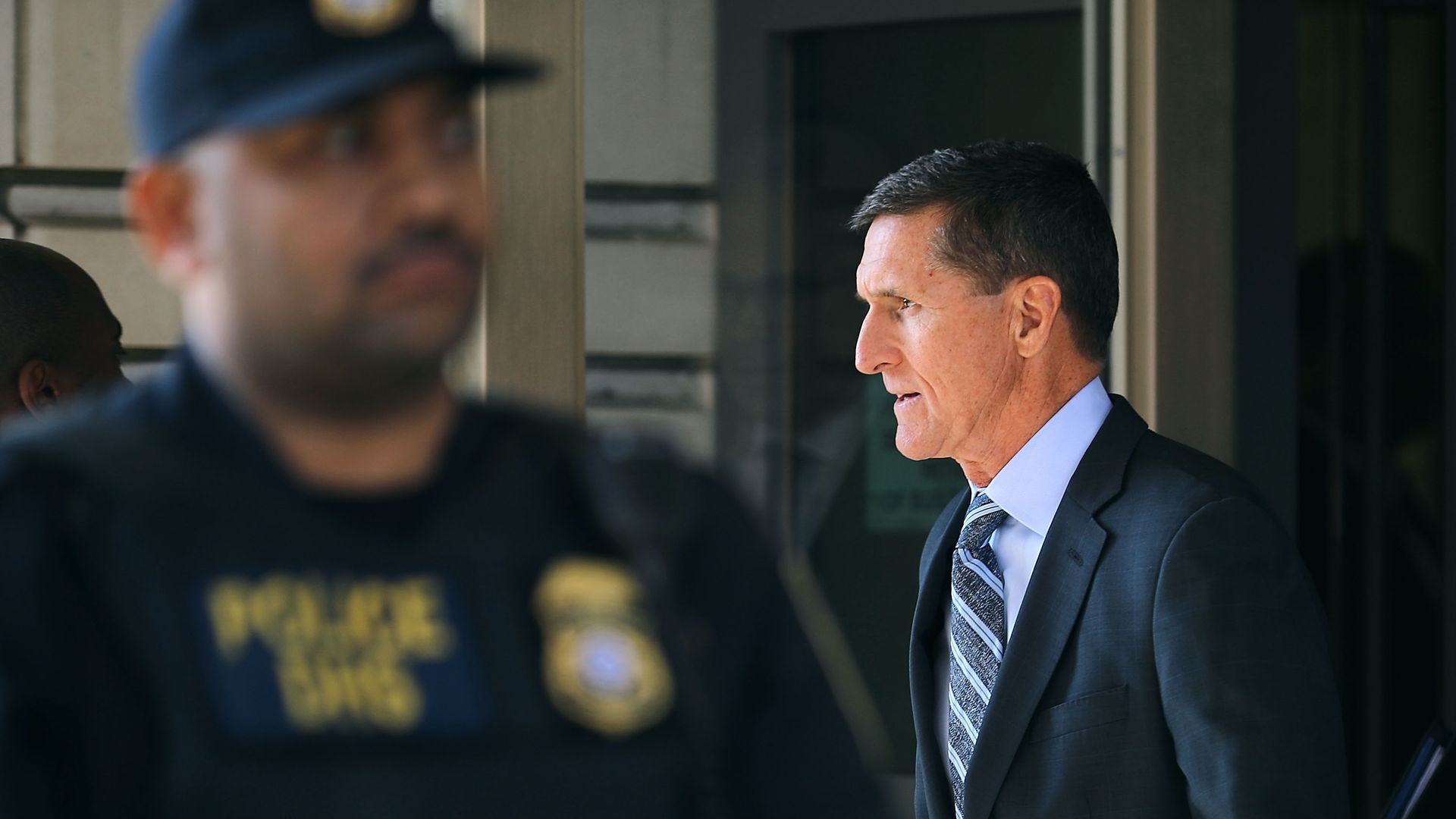 Attorneys representing former Trump campaign aide Michael Flynn, who briefly served as a White House national security adviser, recommended to a federal judge Tuesday that Flynn serve "a term of probation not to exceed one year, with minimal conditions of supervision, along with 200 hours of community service" for charges related to lying to federal investigators.
The details: The request comes a week after Mueller recommended no prison time for Flynn, citing his "substantial assistance" with his wide-ranging Russia investigation. In the 178-page sentencing memo, Flynn's attorney's made reference to his long military service, included letters of support and cited his significant cooperation with the special counsel Robert Mueller. Flynn, who pleaded guilty last year to lying to the FBI, is facing a statutory maximum sentence of five years in prison and a $250,000 fine. But under his plea deal, he is eligible for a sentence of zero to six months and can ask to court to waive any fine. His sentencing is scheduled for Dec. 18.
Go deeper: Every big move in the Mueller investigation
Go deeper