Doctors say symptoms of diplomats in Cuba "cannot be faked"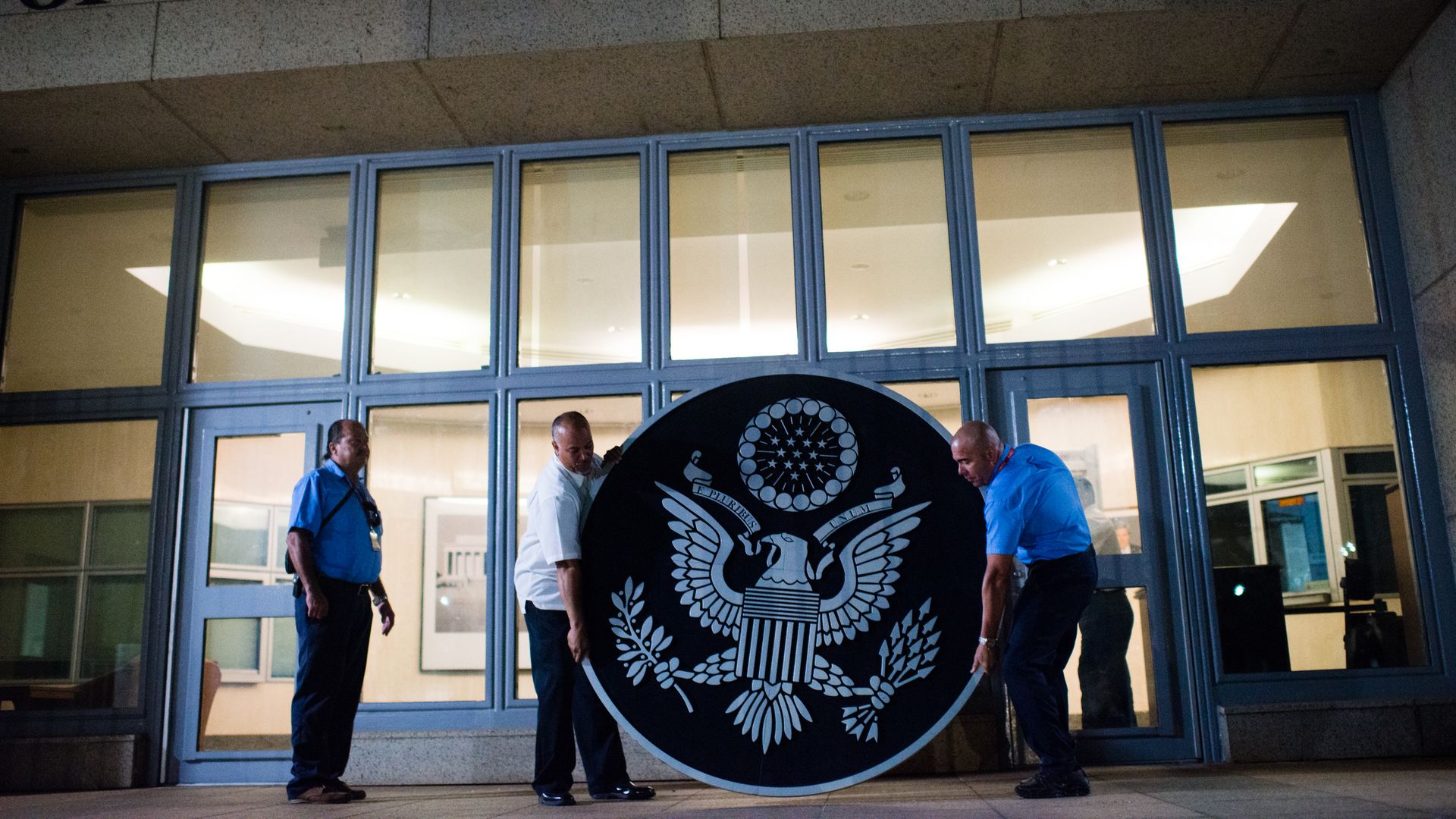 Doctors and scientists who have evaluated the U.S. diplomats who suffered strange illnesses and brain trauma after mysterious health attacks in Cuba last year said their symptoms "cannot be faked," but they still don't know what caused them, NBC News reports.
What they're saying: Dr. Michael Hoffer, who was appointed by the State Department to examine the victims and determine what happened, and his colleagues at the University of Miami have released a study revealing that they "have measurable, quantifiable evidence that something really did happen."
The doctors said that they still do not definitively know what "weapon" was responsible for the trauma, or if it was a weapon at all. But the study said the patients had inner ear damage and showed "objective signs" that their symptoms were not caused by mass hysteria.
Driving the news: The State Department still does not know who or what is responsible for the attack. Raul Castro, who was president of Cuba at the time of the attack, has denied any involvement.
Go deeper:
Go deeper