May looks for lifeline from EU after epic Brexit retreat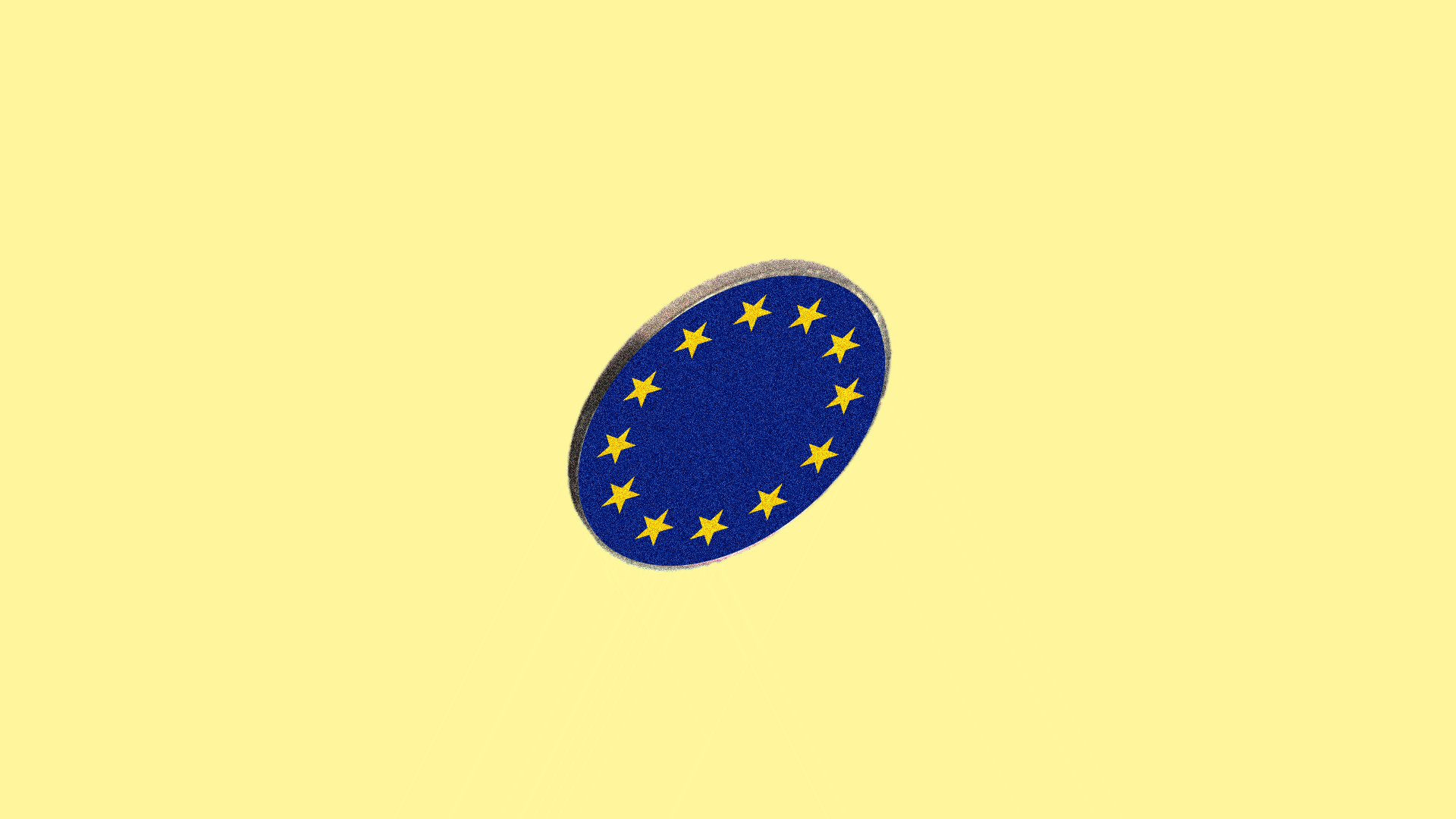 Prime Minister Theresa May executed a political retreat of historic proportions today, admitting her Brexit deal "would be rejected by a significant margin" in the House of Commons if tomorrow's vote went ahead.
The big picture: She scrapped the vote, but not before warning that if Parliament refuses to accept reality, and the need for compromise with the EU, it will soon be too late to get any deal at all.
Where things stand: It has been 900 days since the U.K. voted to leave the EU and 621 days since May triggered the Article 50 exit clause. With just 109 days left before Brexit Day, things are moving backward.
May is heading on a European tour tomorrow in search of a lifeline for her deal and her premiership. Both sides are anxious to avoid a "no deal" exit that could result in shortages and severe economic pain.
European Council President Donald Tusk says he's "ready to discuss how to facilitate U.K. ratification," but will not reopen negotiations.
May says she remains convinced there is a parliamentary majority for her deal if she can obtain "additional reassurances" from the EU over the so-called "backstop."
Catch up quick ...
The backstop is a complex solution engineered to avoid the possibility of a "hard border" between Ireland and Northern Ireland after Brexit, explains Axios Chief Brexitologist Shane Savitsky.
Under May's deal, the U.K. would remain aligned with the EU's customs union (and trading rules) for as long as it takes to negotiate the terms of their future relationship, including a trade deal.
The U.K. has no right to unilaterally withdraw from the backstop, so hardline Brexiteers see May's solution as a trap that could keep the U.K. under effective EU control in perpetuity.
What's next? Peter Foster, the Daily Telegraph's Europe Editor, has spoken to a senior EU source who says Brussels will make some cosmetic changes to the legal language around the backstop. Then ...
"May hopes that by playing for time and grinding out this 'concession' she will persuade her mutinous backbenchers to belatedly back the deal. That might seem far-fetched at the moment, but as the threat of no deal rises, Downing Street will hope that such a legal statement will 'give comfort to those willing to be persuaded.'"
"The question is whether there will ever be enough MPswho are 'willing to be persuaded.'"
"The longer Britain goes with no idea what's going to happen on Brexit Day," Axios Chief Financial Correspondent Felix Salmon emails, "the more fear and uncertainty will eat at the economy."
"The only silver lining comes from the European Court of Justice, which has affirmed May's ability to deliver the mother of all U-turns. She desperately wants to avoid any outcome where Britain remains in the EU, but the looming catastrophe of a no-deal Brexit might force her to change her mind at the very last minute."
The bottom line: That is one point on which May is, for the time being, standing firm. She said today that overturning the result of the referendum "risks dividing the country again." Imagine what that might feel like.
Go deeper