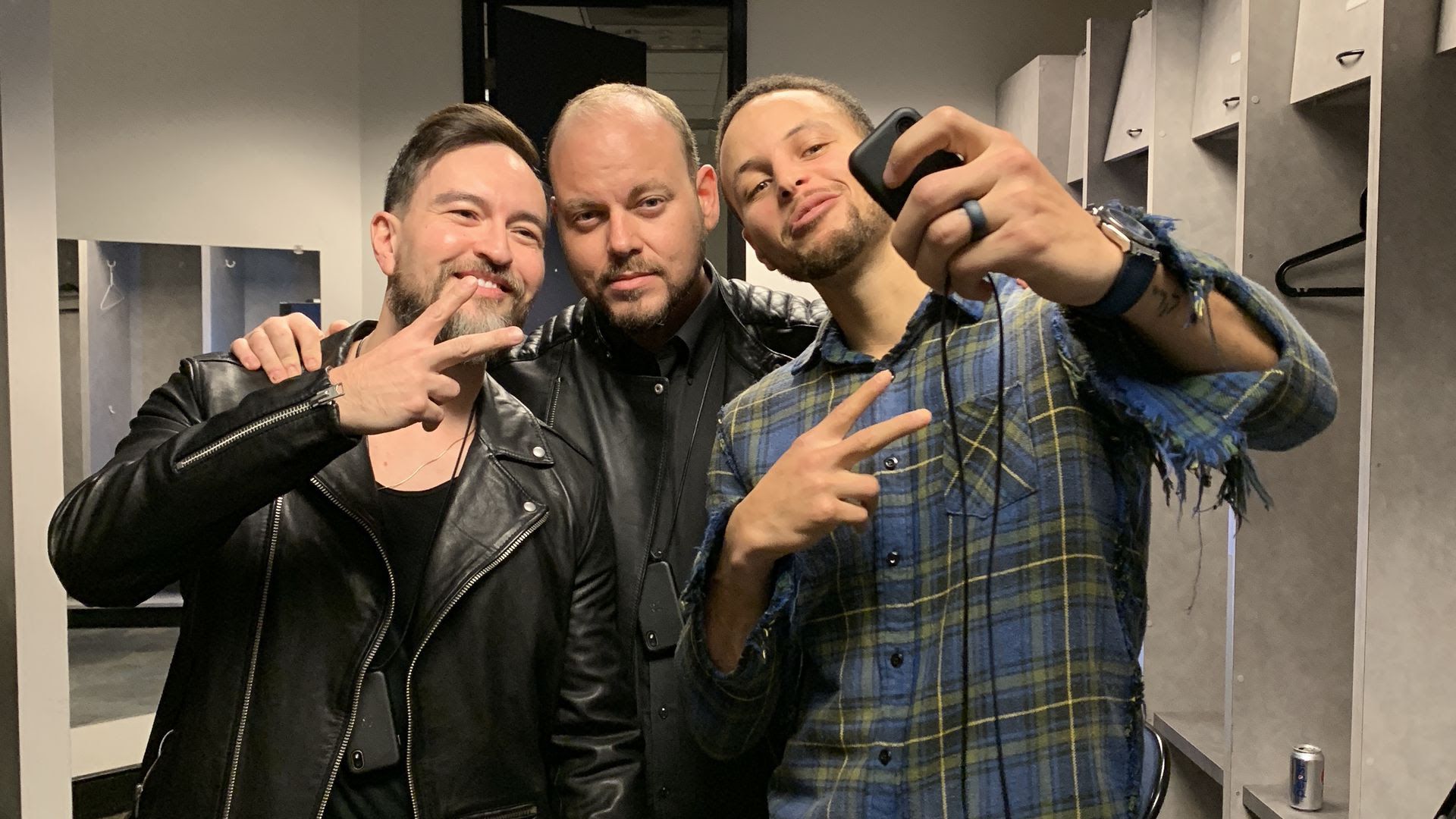 In basketball, Golden State Warriors star Stephen Curry thrives when he gets a nice big screen. Off the court, he is pitching a very small screen.
The big picture: Curry is an investor, advisor and pitchman for the Palm, a 3-inch Android smartphone sold by Verizon as a complement to the bigger devices most people carry. Asked what attracted him to the notion of a smaller smartphone, Curry said it allows him to be connected, while not being distracted.
"You're not missing anything, but you're not consumed by that big old screen," Curry said late Monday, following the Warriors 116-108 win over the Minnesota Timberwolves. It was also the night where Curry handed out Palm devices to each of his teammates.
A benefit, Curry said, is that Coach Steve Kerr hates when players are using their phones in the locker room. The Palm, he told his teammates, could go unnoticed.
Curry said it's even made an iPhone guy like him consider adopting Android for his main phone. "Actually, a little bit."
History lesson: The Palm brand has kicked around quite a bit since its days adorning the original personal digital assistant. It powered several lines of smartphones, landing at HP, which then sold the brand again.
Go deeper