Portuguese deals reveal Europe's divided front in confronting China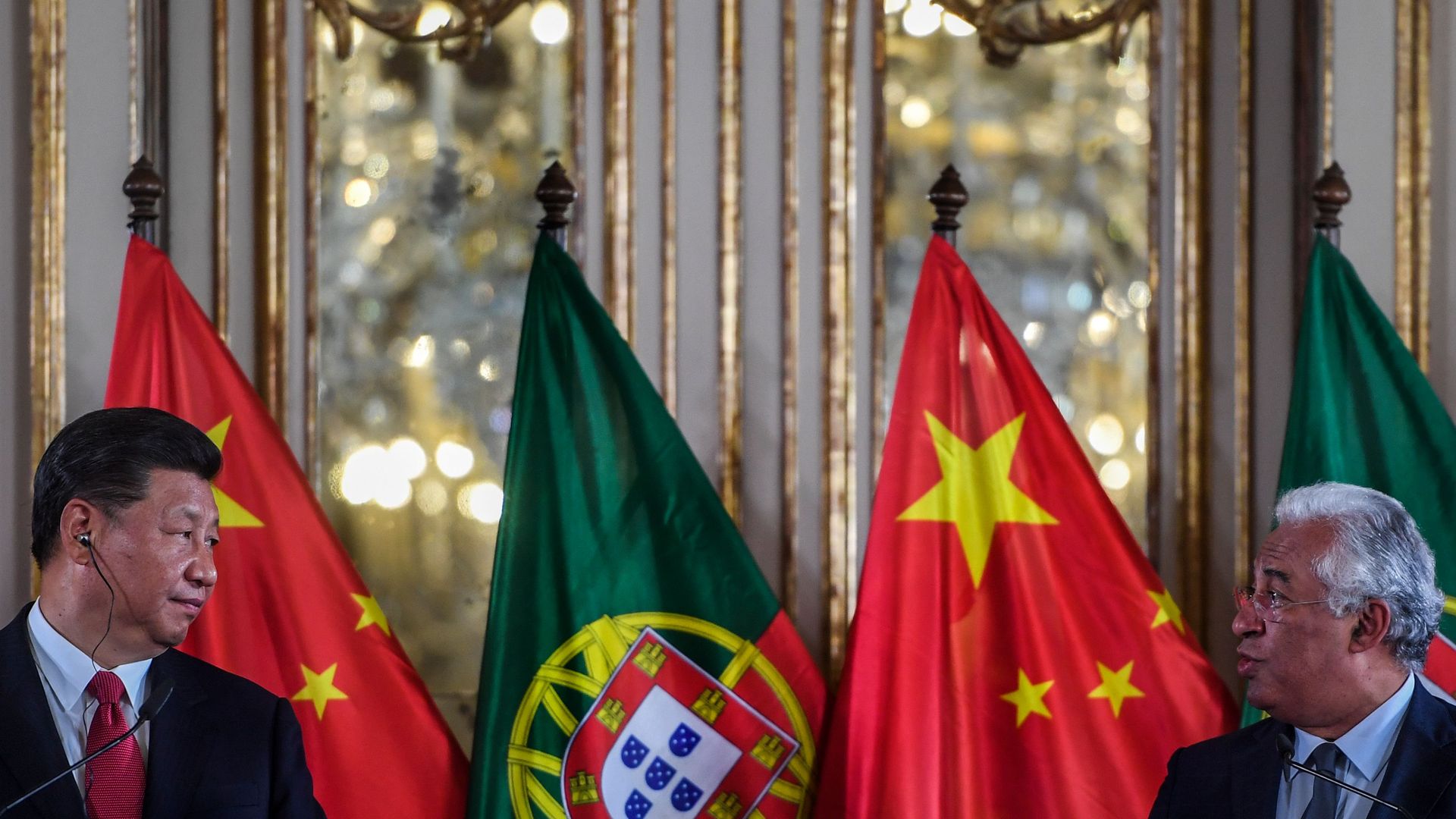 Portugal signed two deals last week during a state visit from Xi Jinping that seemed to undermine efforts elsewhere in Europe to counter Beijing's influence.
The bottom line: Portugal is not alone in playing nice with Beijing, but these instances show that China, with the promise of big investments, can poke holes in European or Transatlantic efforts to confront it.
Detail: With a wary eye on China, a deal was struck in Brussels last week for closer inspections of foreign investments in "strategic technologies and infrastructure such as ports or energy networks," per Reuters, which noted there was opposition from countries including Greece, Luxembourg, Malta and Portugal.
Chinese President Xi Jinping was in Portugal at the time, where he and his Portuguese counterpart signed a series of memorandums for "enhanced cooperation on trade and education," reports Caixin Global. Among them "was an agreement for Portugal to 'promote' the Belt and Road" initiative.
Meanwhile, just as Chinese telecom giant Huawei was "frozen out" by the U.K.'s leading carrier, "the controversial company won a smaller victory with reaffirmation for its products from Portugal," per Caixin.
Go deeper