Judge orders Stormy Daniels to pay Trump $293,052 in attorneys' fees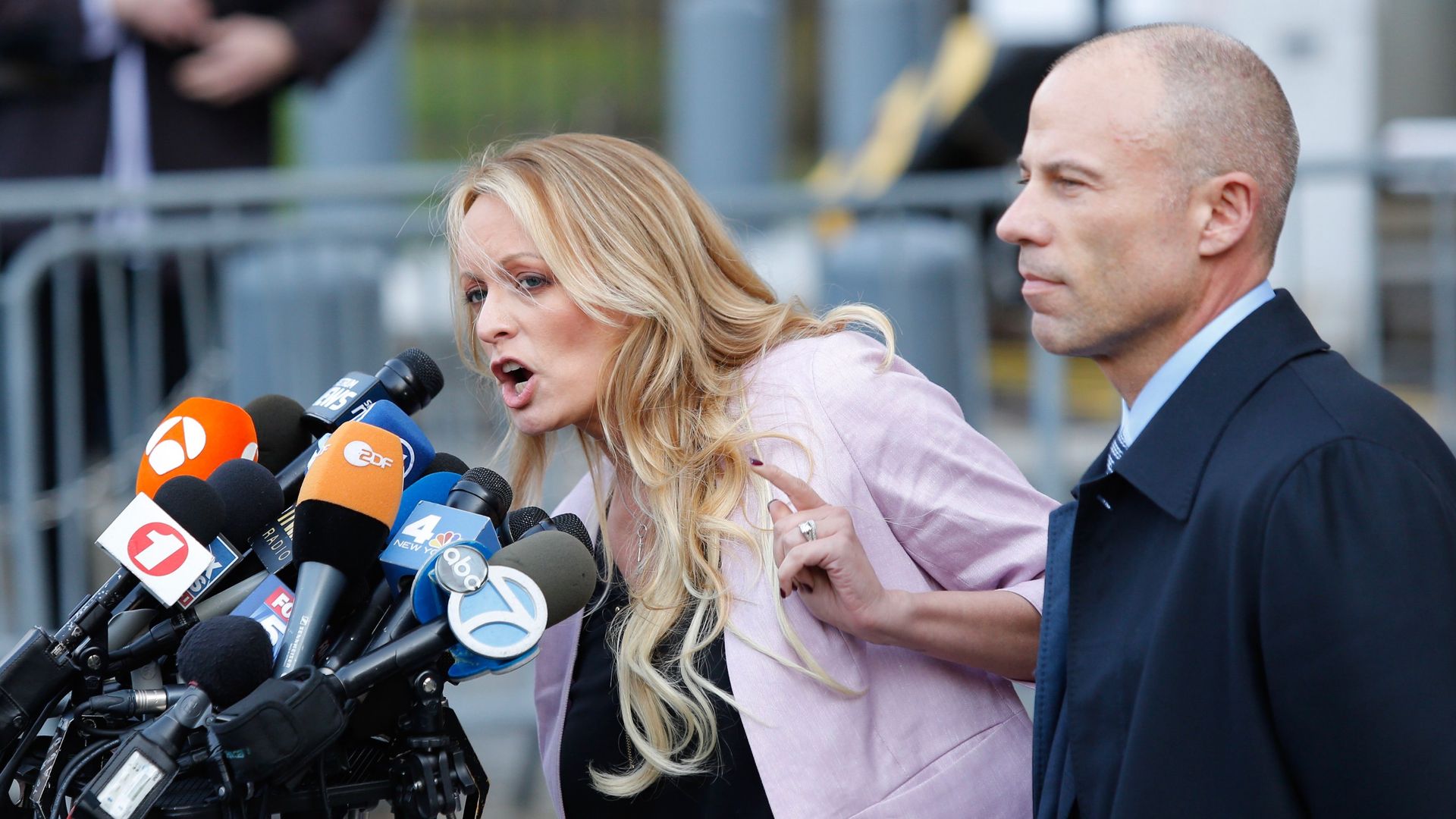 A federal judge in California on Tuesday ordered adult film star Stormy Daniels to pay Donald Trump $293,052.33 in attorneys' fees for her defamation case against the president, which the judge dismissed in October, and another $1,000 in sanctions for filing a "meritless" legal challenge.
Background: Daniels sued the president for what her legal team described as "irresponsible and defamatory statements" he made about her on Twitter. But U.S. District Judge James Otero ruled that it was non-defamatory on its face, instead characterizing it as "rhetorical hyperbole."
Trump's lawyer Charles Harder said in a statement: "The court's order, along with the court's prior order dismissing Stormy Daniels' defamation case against the President, together constitute a total victory for the President, and a total defeat for Stormy Daniels in this case."
Earlier this month, Harder asked Judge Otero for almost $800,000 in attorneys' fees and penalties in the case, per BuzzFeed News.
Meanwhile, Daniels' lawyer Michael Avenatti tweeted: "Harder and Trump deserve each other because they are both dishonest. If Stormy has to pay $300k to Trump in the defamation case (which will never hold up on appeal) and Trump has to pay Stormy $1,500,000 in the NDA case (net $1,200,000 to Stormy), how is this a Trump win?"
Go deeper