Trump says he might intervene in case of arrested Huawei CFO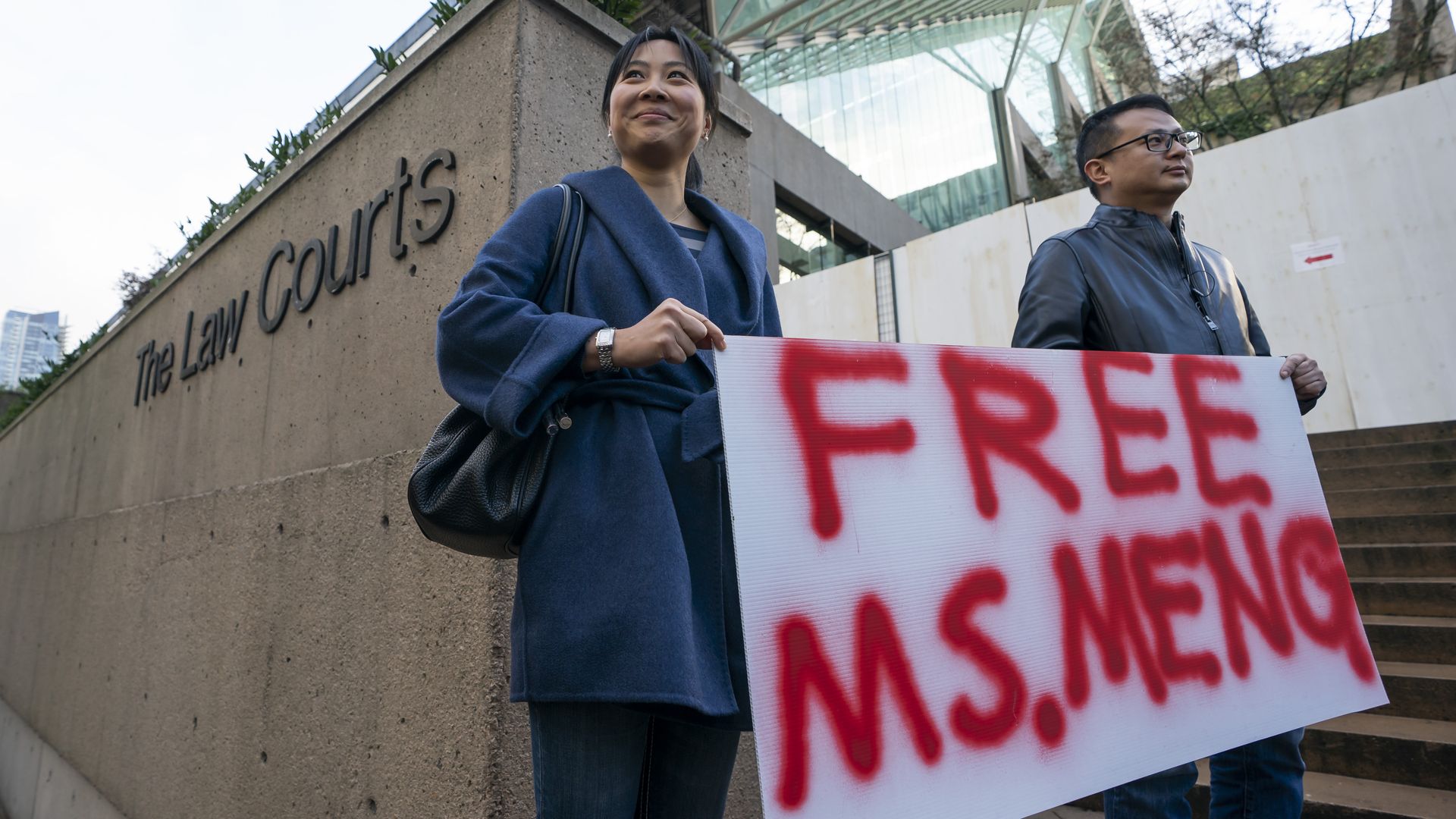 A Canadian court on Tuesday granted bail to Meng Wanzhou, the chief financial officer of Chinese tech giant Huawei, who had been arrested on fraud charges related to alleged violations of sanctions against Iran.
Why it matters: Wanzhou has become a flashpoint in trade tensions between China and the U.S., with China demanding her release and the U.S. asking Canada for her to be extradited to stand trial here. President Trump told Reuters today that he might act to get charges dropped against the CFO of Huawei as part of a trade deal with China.
The Canadian judge cited Meng's status as a "well-educated businesswoman" with no criminal record in finding that the risk of her jumping bail "can be reduced to an acceptable level."
She will be monitored electronically via a bracelet, and must be back in her Vancouver-area home each night by a curfew time.
Huawei released a statement saying the company has "every confidence the the Canadian and U.S. legal systems will reach a just conclusion in the following proceedings."
Go deeper