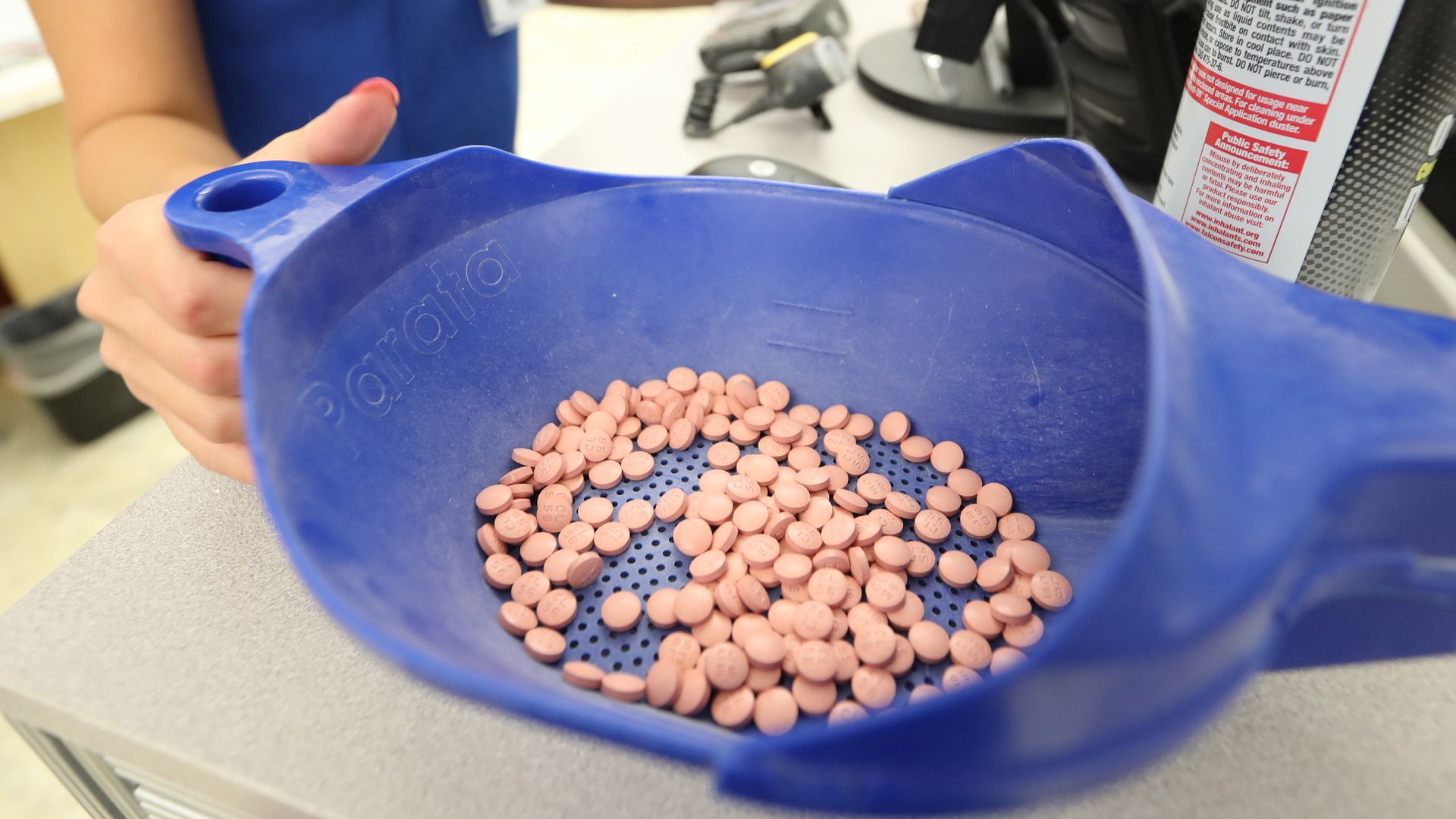 Last year, we knew the multi-state lawsuit against generic drug manufacturers — alleging anticompetitive behavior like price-fixing and squashing generic competitors — involved at least a dozen companies and 15 drugs.
That has since exploded to include at least 16 companies and 300 drugs, the Washington Post reports. "This is most likely the largest cartel in the history of the United States," Joseph Nielsen, Connecticut's assistant attorney general, told the Post. The companies say the lawsuit has no merit.
We knew this could be big. Axios' Bob Herman reminds us that when state attorneys general opened the investigative floodgates last year, they warned:
"The Plaintiff States continue to investigate additional conspiracies…and will likely bring additional actions based on those conspiracies at the appropriate time in the future." 
The big picture: Government reports over the years have long sounded the alarm over "extraordinary price increases" among generic drugs. And as we recently reported, generic drugs are ripe for price games because of all the middlemen that are involved.
Go deeper: The drug pricing maze
Go deeper