New investments aim to propel small business growth in Africa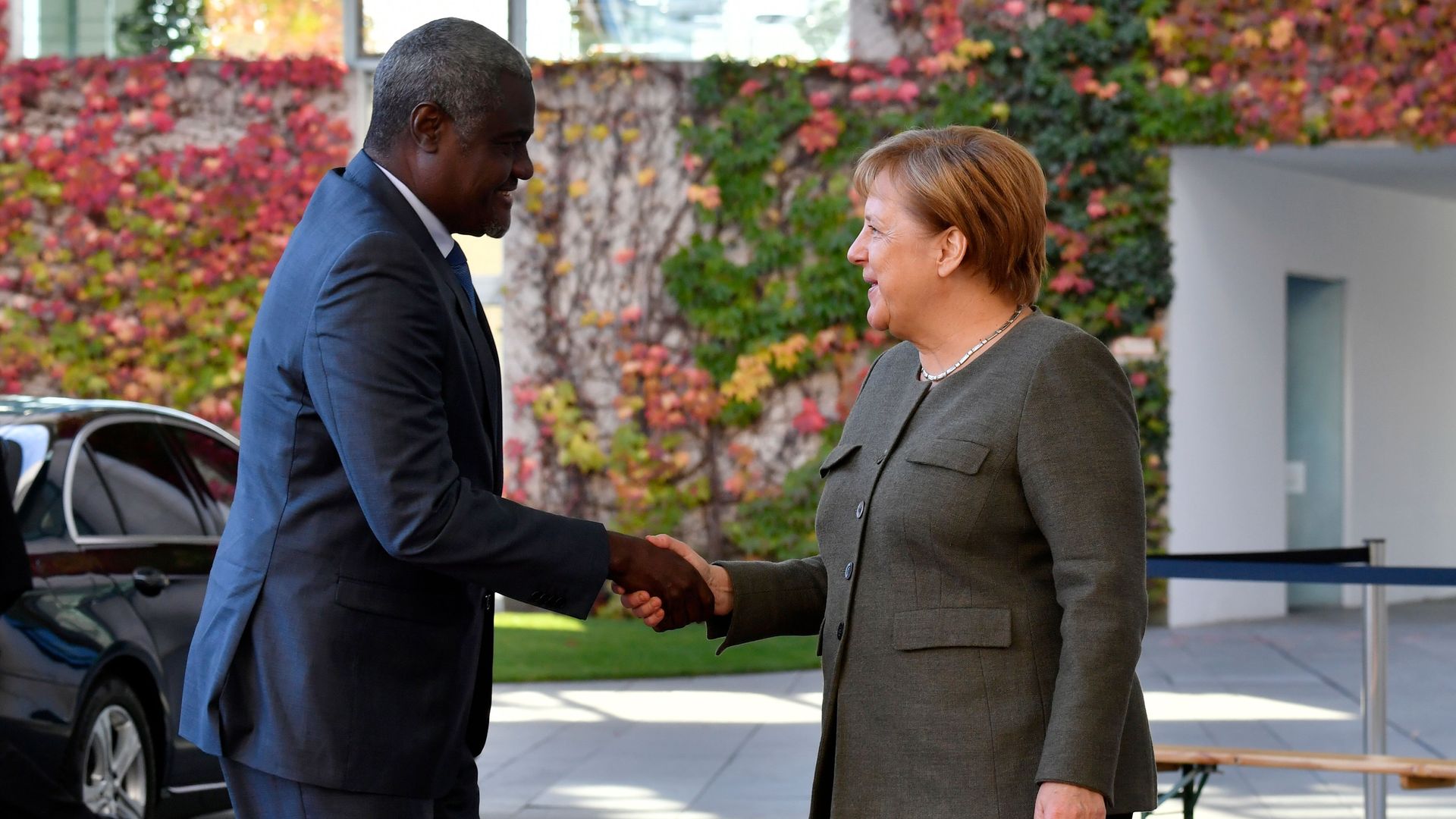 African small businesses face an uphill battle attracting equity investments and are constrained by a funding gap of as much as $140 billion, according to a new report from the London Stock Exchange Group.
Why it matters: Small businesses account for nearly 90% of companies in Africa and provide nearly 80% of the continent's employment, a much higher percentage than the United States' 53%. With Africa's population set to double to 1.6 billion by 2050, these enterprises will play a critical role in creating local, sustainable jobs.
Recent commitments from the U.S., Germany and South African technology company Naspers have the potential to create a cascading effect that could attract more investors.
German Chancellor Angela Merkel recently announced the creation of a 1 billion euro fund that would offer equity financing to African small businesses as well as loans and equity financing to European and German firms. African companies could use these funds to access new technologies and build joint ventures to support international expansion.
The U.S. also stepped up to the table when President Trump signed the Better Utilization of Investments Leading to Development (BUILD) Act, establishing the $60 billion International Development Finance Corporation to invest in lower-income countries. Replacing the Overseas Private Investment Corporation, this new agency will have the ability to make equity investments and give technical assistance grants, critical to early-stage success for small businesses.
Naspers, Africa's most valuable company, announced a plan to invest $314 million in South African tech businesses over the next three years, including local startups. While Naspers' success owes largely to its early (and lucrative) investment in Tencent, a renewed commitment to South Africa has the potential to attract more players to Africa's startup scene.
What to watch: African countries continue to rank at the top of the list of most-improving business environments tracked by the World Bank's Doing Business Indicators. To support this growth, African countries will need to couple new investments with pro-business measures, including encouraging the movement of people, goods and capital across borders.
Aubrey Hruby is a senior fellow in the Atlantic Council's Africa Center.
Go deeper