The AI crossroads: Dystopia vs. utopia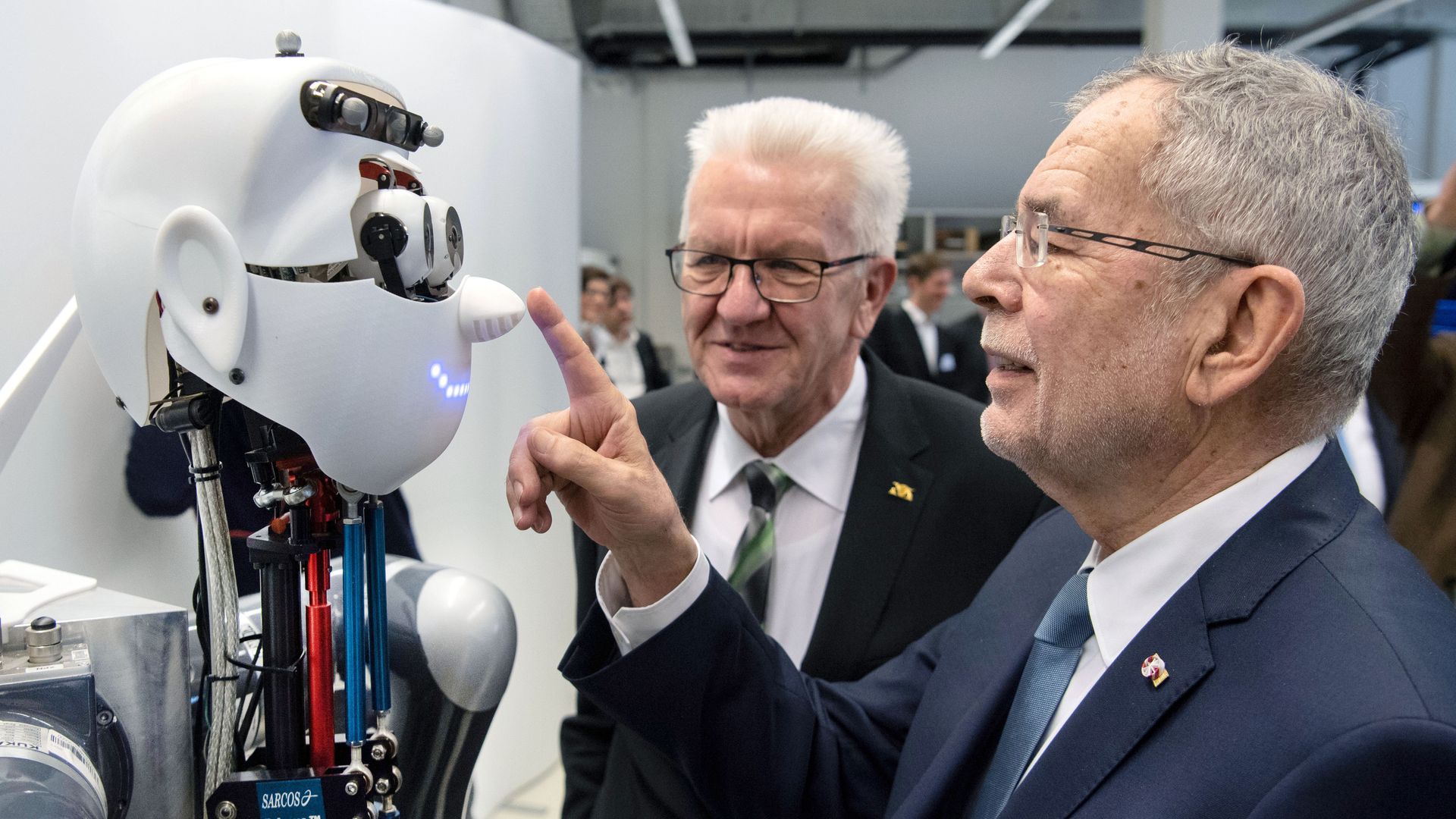 While researchers and business leaders barrel ahead to invent and apply artificial intelligence, a small, vocal minority has been sounding the alarm, urging the field to temper the technology's dangers before widely deploying it.
Driving the news: In a new Pew survey of nearly 1,000 tech experts, fewer than two-thirds expect technology to make most people better off in 2030 than today. And many express a fundamental concern that AI will specifically be harmful.
What they're saying: Experts argue AI may make unfair decisions, displace an enormous number of human workers and lead to geopolitical upheaval.
"Algorithms aren't neutral; they replicate and reinforce bias and misinformation. They can be opaque. And the technology and means to use them rest in the hands of a select few organizations," says Susan Etlinger, an analyst at Altimeter Group.
"We need to address a difficult truth that few are willing to utter aloud: AI will eventually cause a large number of people to be permanently out of work," says Amy Webb, founder of the Future Today Institute.
"This will further destabilize Europe and the U.S., and I expect that, in panic, we will see AI be used in harmful ways in light of other geopolitical crises," says danah boyd, a Microsoft researcher and founder of the Data & Society research institute.
Some of those surveyed also argue that people may abdicate an essential element of our humanity and start to accept whatever AI tells us: "We won't be more autonomous; we will be more automated as we follow the metaphorical GPS line through daily interactions," said Baratunde Thurston, a futurist.
The other side: These dark futures were balanced by experts saying dystopia is not inevitable.
"What worries me most is worry itself: an emerging moral panic that will cut off the benefits of this technology for fear of what could be done with it," says Jeff Jarvis, director of the Tow-Knight Center at the City University of New York.
"The right question is not 'What will happen?' but 'What will we choose to do?'" says Erik Brynjolfsson, director of the MIT Initiative on the Digital Economy.
Go deeper