Redskins football team makes a renewed push for new stadium in D.C.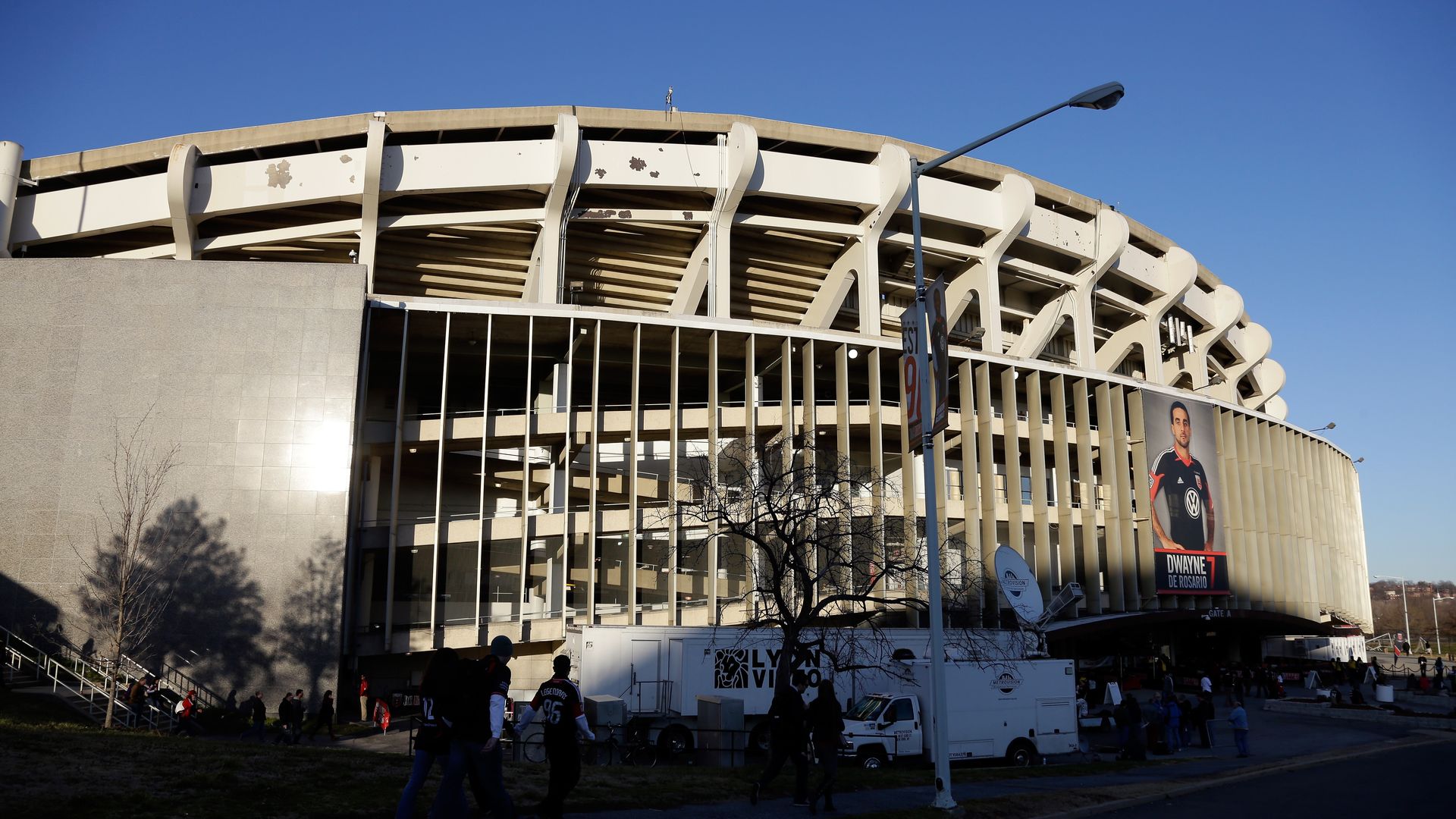 Washington Redskins owner Dan Snyder is rounding up local and federal officials as the team makes a new push to include a new football stadium at the RFK site in the latest government spending bill, the Washington Post reports.
Why it matters: The team would skip over multiple public debates by including the stadium in the spending bill. Questions about whether RFK's stadium site would benefit from other uses for D.C. residents have long been debated in the public. Native American groups and allies remain opposed to the team's name as being racially offensive.
Go deeper