Half Trump: Nick Ayers rises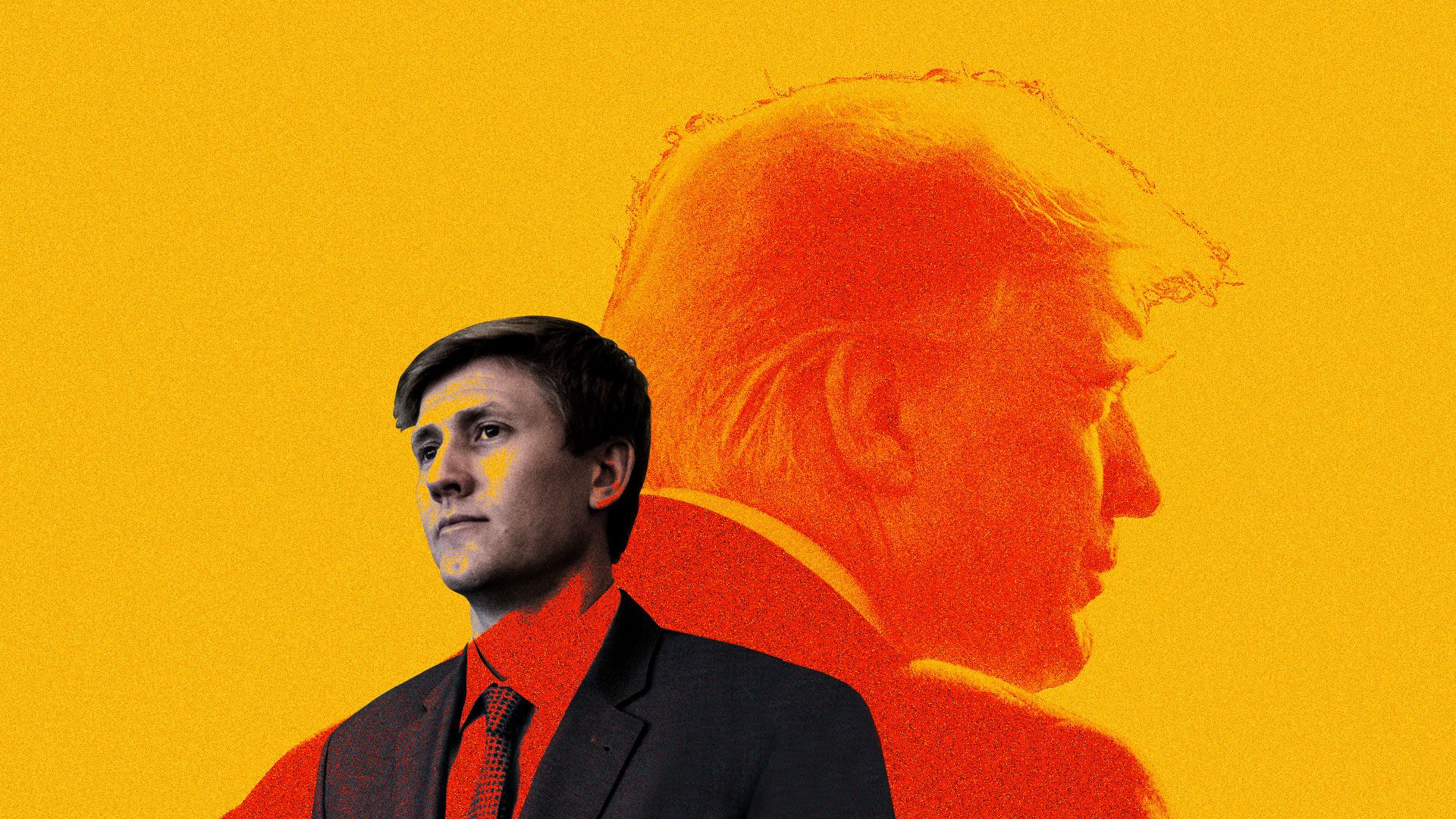 Nick Ayers, who wasn't born when Trump turned his age of 36, will come to the chief of staff job (if he gets it) with some Trumpian qualities. 
The big picture: Ayers is loyal to the family, especially Jared and Ivanka, and they are loyal to him. (White House officials who oppose Ayers are already saying privately that the kids deserve the blame if Ayers flops.)
Trump announced yesterday that current Chief of Staff John Kelly will be leaving before year's end.
White House officials told us on Saturday that Ayers, currently chief of staff to Vice President Pence, and Trump are still negotiating the job, including whether they can agree on two-year commitment or a short-term, caretaker gig.
Between the lines on Ayers:
He's a political junkie, doesn't have a background in policy.
He's controversial: Some of his colleagues attack him as inexperienced, arrogant, too slick and ambitious. Others find him smart, politically shrewd.
He's rich, but has drawn controversy and scrutiny along the way.
The intrigue, part 1: "Among the many takeaways from Kelly not lasting to the 2020 timeline his allies leaked out: Trump's family is going to outlast everyone else who comes through there" — New York Times reporter Maggie Haberman, on Twitter.
The intrigue, part 2: "If Ayers gets the chief job, it'd underscore a new dynamic in this WH. It used to be Bannonites vs. Kushner and allies. Now it's the family and PenceWorld as a coalition..." — Washington Post reporter Bob Costa, on Twitter.
Be smart: The first two chiefs (Reince Priebus and Kelly) were the victims of leaks, internal ridicule and routine undercutting. Hard to see Ayers or anyone breaking the pattern. 
Go deeper