Comey gets contentious with House Republicans in closed door session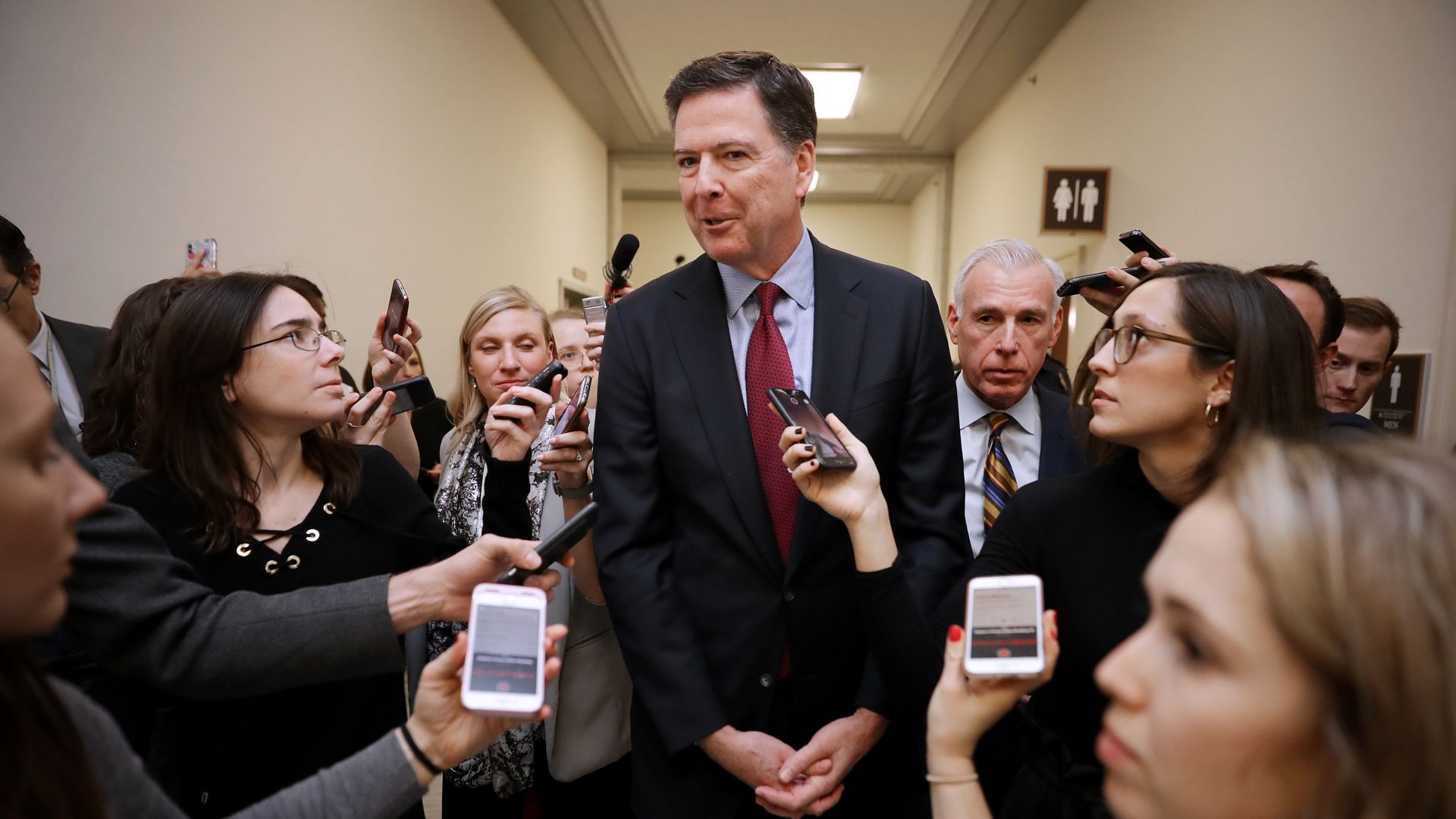 House Republicans on Saturday released the transcripts of their Friday interview with former FBI Director James Comey as part of an investigation into the FBI's probe of Hillary Clinton, President Trump and interference in the 2016 Russian election, CNN reports.
Details: The interview became contentious with Republican officials grilling Comey on Clinton's e-mails among other matters. The Associated Press explains that "some Republicans signaled they were unhappy with Comey's level of cooperation. California Rep. Darrell Issa... said the department lawyer repeatedly instructed Comey not to answer 'a great many questions that are clearly items at the core of our investigation.'" Democrats, however, felt as though Comey "answered the questions he had to answer," per Rep. Raja Krishnamoorthi (D-Ill.) "But he added that he was left with the impression that 'we got nowhere today,'" she told the AP.
What's next: Comey is due to return in two weeks for another interview with lawmakers but it's unclear whether he'll return, the Associated Press reports.
Go deeper