The true cost of autonomous cars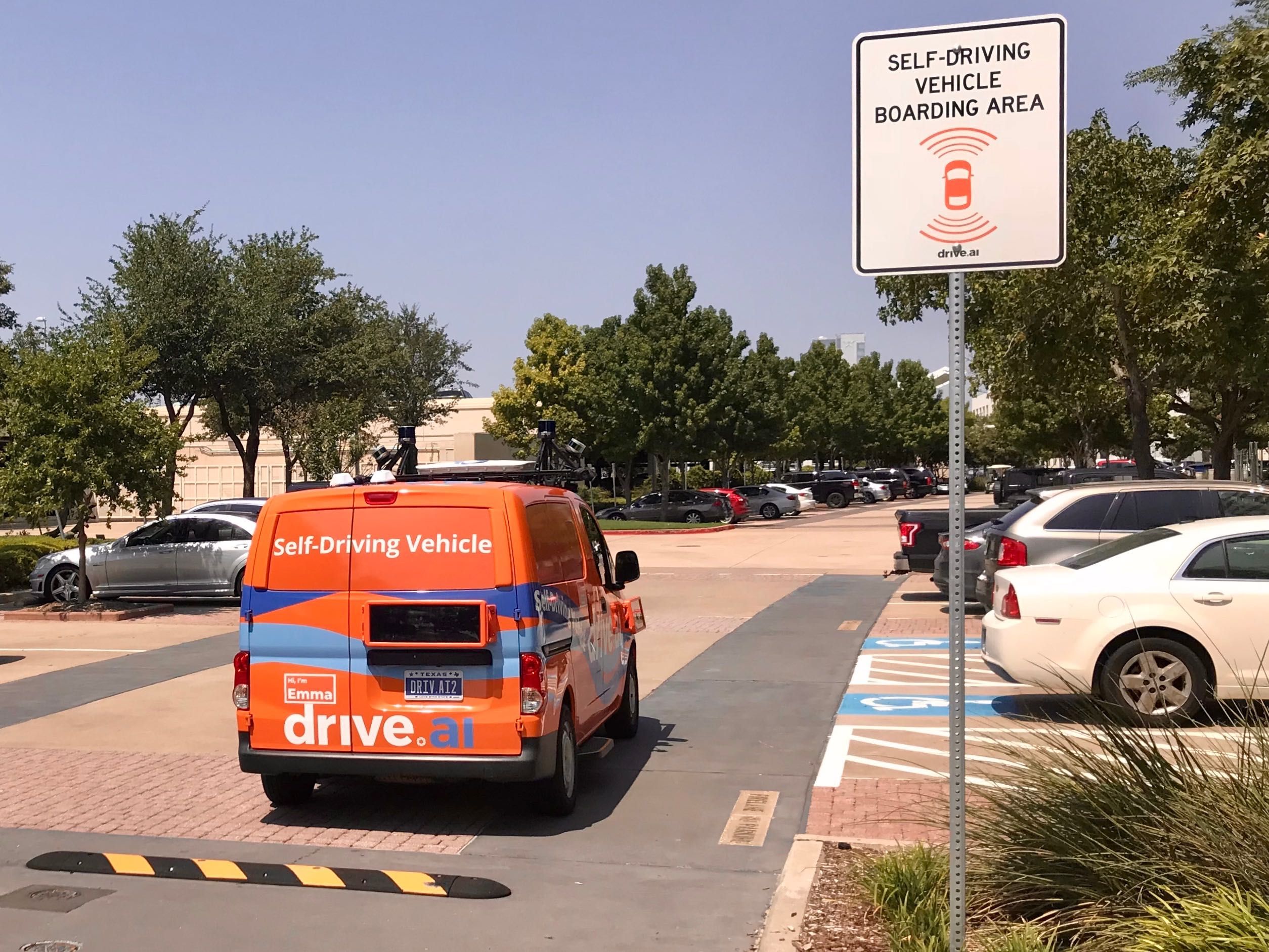 Early in the much-promoted new driverless age, autonomous vehicles are experimental and cost far too much for mass private ownership. So companies are asking cities, states and the federal government to shoulder the massive initial rollout.
Driving the news: A pair of little-noticed proposed contracts show the steep price of these first-time autonomous cars and shuttles, amounting to leasing costs of well over $100,000 each per year. The contracts raise questions about whether driverless cars are the best use of public funds.
Until now, the cost of autonomous cars has been largely guesswork — companies have been reluctant to say how much they will charge for their vehicles. But previously unreported contracts on the website of the Houston-Galveston Area Council reveal how much is being charged by two of the companies, Silicon Valley-based Drive.ai and EasyMile, a French autonomous shuttle provider. The documents prepare the companies to be hired in any city in the state.
EasyMile is charging more than $27,000 a month per small electric shuttle for cities that sign up for one year of service. Sign on for five years and the price drops to about $8,000 per month per shuttle. That means $324,000 and $96,000 per year, respectively.
Drive.ai charges $14,000 monthly per vehicle (bright orange vans, as seen above) for one year, which drops down to $12,900 a month per van for a five-year commitment: $168,000 and $154,800, respectively.
As a part of the agreement, the companies will operate and maintain the vehicles.
And some localities are paying such rates — with the help of federal grants:
The state of Rhode Island is paying $800,000 for the first year of a shuttle service coming to Providence in 2019, helped along by a $300,000 federal grant.
Arlington, Texas, a suburb of Dallas, hired Drive.ai to run three on-demand self-driving shuttles in the entertainment district. For the yearlong program, the city will foot 20% of the $435,000 price tag and a federal grant will cover the rest.
But these are the outliers, according to Greg Rodriguez, a Washington, D.C., lawyer who specializes in autonomous vehicles. "Most cities think that there will be no costs related to a pilot project with [a driverless] shuttle company," Rodriguez told me.
"I will be very surprised if cities will pay for AV car services even at relatively low prices, let alone steep prices."
— Raj Rajkumar, a professor at Carnegie Mellon University
Public funding for AVs can be a touchy subject.
Some experts worry that paying for AVs will cannibalize funding for public transportation at the expense of low-income residents who depend on transit like subways and buses.
"The immediate question will be whether cities should be focusing on supporting public transit, which moves a lot more people, and maintaining existing (and likely deteriorating) infrastructure," said CMU's Rajkumar.
Yes, but: Others support government funding — if autonomous shuttles are broadly advantageous.
"There's certainly going to be consequences for mass transit in the same way as even the development of rideshare has," said Darrell West, director of the governance studies program at Brookings.
But, West said, government investment is an important catalyst for a technology that will bring "broad economic benefits for cities." He expects large amounts of private money to follow.
Go deeper