Silicon Valley rep tries to bring tech jobs to small-town Iowa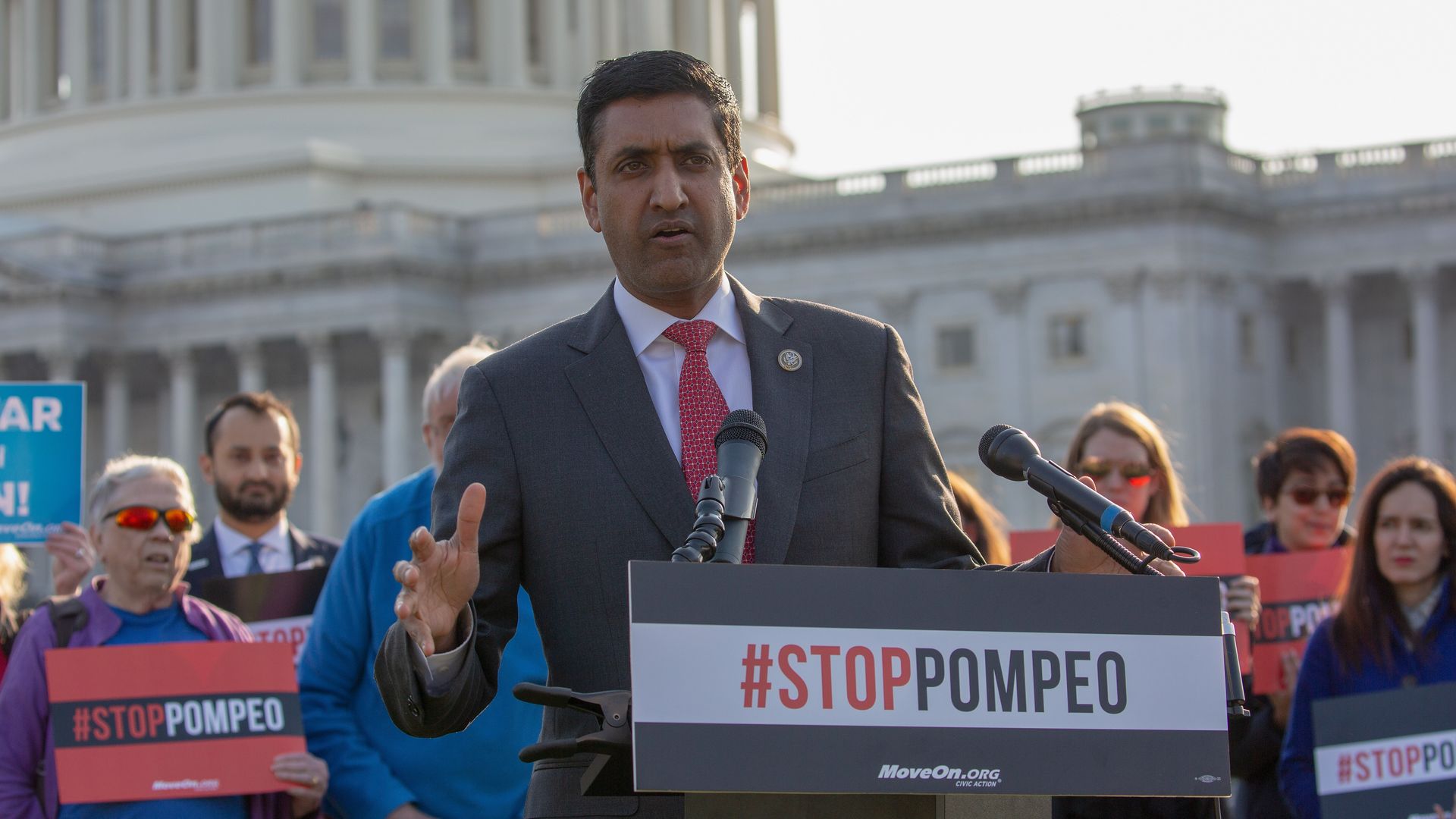 Rather than letting tech jobs head overseas, Rep. Ro Khanna (D-Calif.) thinks he has a better idea: Send them to the Midwest. The Silicon Valley congressman is working with private industry as well as individual figures in tech to build out a job-training program in a small Iowa town.
The big picture: Both the public and lawmakers are paying increased attention to the disparities between tech hubs like Silicon Valley and Seattle, which have enjoyed massive economic booms, and the rest of the country.
Details: Khanna, whose district includes part of the area south of San Francisco, will travel to Iowa this week to help roll out the initiative, which is an attempt to create a pipeline between talent in Jefferson, Iowa, and an Accenture-owned software company called Pillar Technology (with offices in Michigan, Ohio, and Iowa as well as Palo Alto, Calif.).
Khanna said in an interview this week that he connected an executive at Pillar with people in tech, including Microsoft CTO Kevin Scott — who is donating some of his personal fortune to fund scholarships for students in Jefferson.
"In my view, if this works, if this can be seen as a Silicon Valley-rural partnership that creates jobs, economic opportunity, it is a win-win [and can be replicated] …you could really start to bring back a lot of the jobs that were outsourced and you can start to empower communities across America," he said.
The event will involve representatives from Google as well as smaller firms, according to Khanna's office.
The effort also includes public funding, according to the Des Moines Register.
Khanna has spent some of his first term visiting parts of the country that the tech-driven economic boom has left behind, including parts of West Virginia and Paintsville, Kentucky.
Yes, but: Most members of Congress focus on creating jobs in their own districts, not many states over. Khanna defends his work, saying his constituents will welcome it.
He said people in his district worry about how rapid growth in the Bay Area had increased home prices and ramped up traffic, and voters supported local candidates who share those concerns in the recent midterms.
"They would say our country is broken, we missed something big, the elites of this country missed something big," Khanna said. "We need to bring people into the digital economy."
Go deeper