Rex Tillerson "often" told Trump his ideas would break the law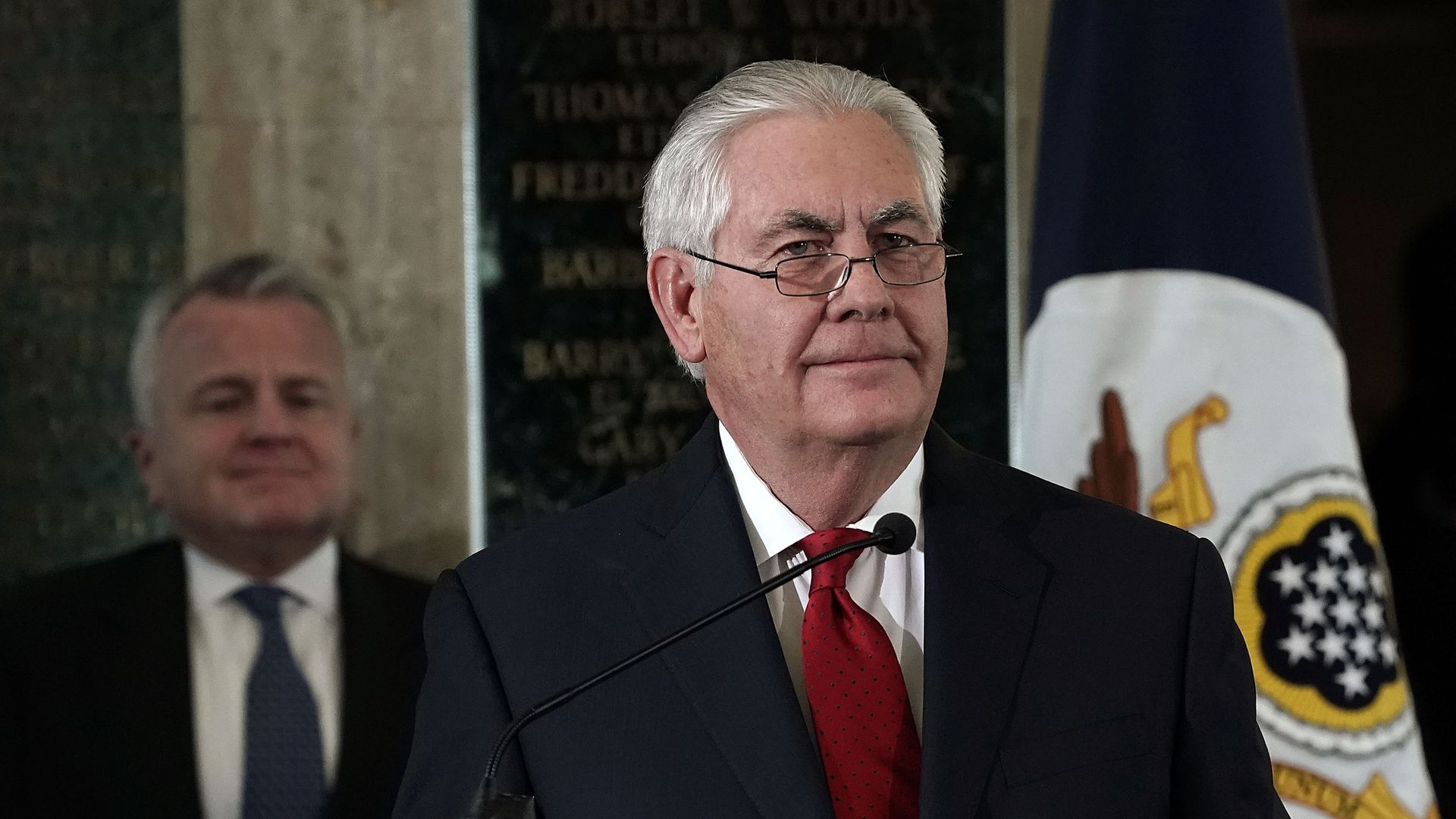 Former Secretary of State Rex Tillerson said at an event in Houston, Texas, on Thursday that President Trump would "often" tell him things he wanted to get done which would have violated the law, the Houston Chronicle reports.
"So often, the president would say here's what I want to do and here's how I want to do it and I would have to say to him, Mr. President I understand what you want to do but you can't do it that way. It violates the law."
— Rex Tillerson
Details: Per the Chronicle, the conversations between the two about what Trump could not do "strained" their relationship, as Trump "would get very frustrated."
Go deeper