Despite Trump's wishes, the arms race is likely to heat up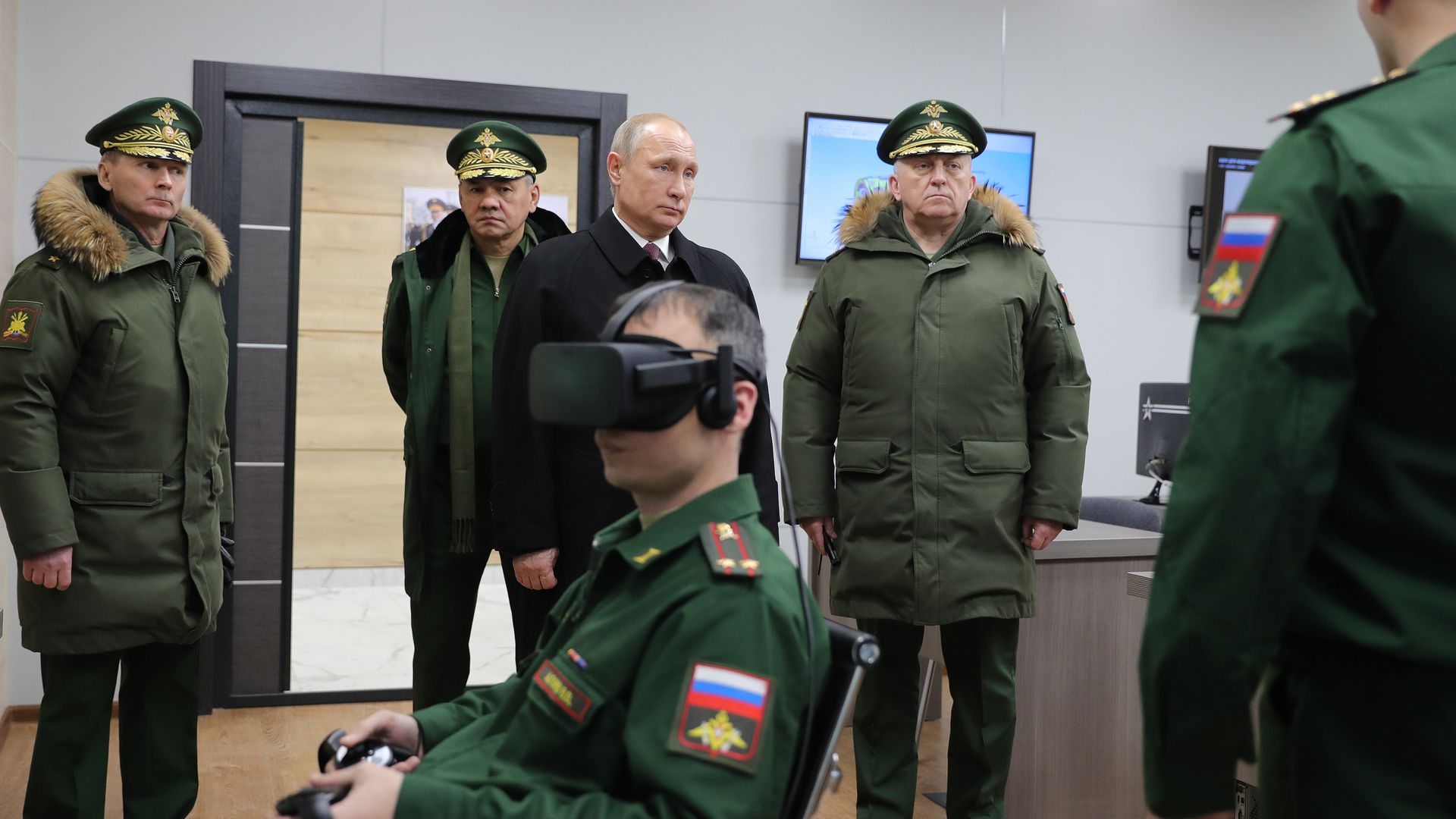 Vladimir Putin has threatened to begin developing missiles banned under the landmark 1987 Intermediate-Range Nuclear Forces (INF) treaty if the U.S. withdraws from the pact. According to every NATO country and both the Obama and Trump administrations, he already has.
Why it matters: President Trump tweeted this week about meeting with Russia and China to "halt what has become a major and uncontrollable Arms Race." It seems more likely that the arms race is about to heat up.
Secretary of State Mike Pompeo warned at the NATO foreign ministers summit earlier this week that if Russia does not return to compliance within 60 days, the U.S. will begin the withdrawal process.
One case for scrapping the treaty is that the U.S. can't afford to be unilaterally constrained by it as it confronts a growing military threat from China.
So if we're entering into a new cold war, where does the world stand? According to a new report from Pew ...
Of 24 countries polled, only 4 view Russia more favorably than the U.S: (Argentina, Mexico and Germany by a narrow margin; Greece by quite a bit).
When it comes to China and the U.S., the world is more divided: 9 countries are more favorable toward China, 13 toward the U.S. and 1 (Spain) split.
Worth noting: Much of this is leader-driven. Views of the U.S. have fallen off a cliff in the Trump era, and even most countries that tend to view Russia favorably take a dim view of Vladimir Putin.
Go deeper